Lumber to Lake in 5 Days
By John Bridges

#512 "Lavender Duck" (28es 18eo 20ea 43ad 50ar)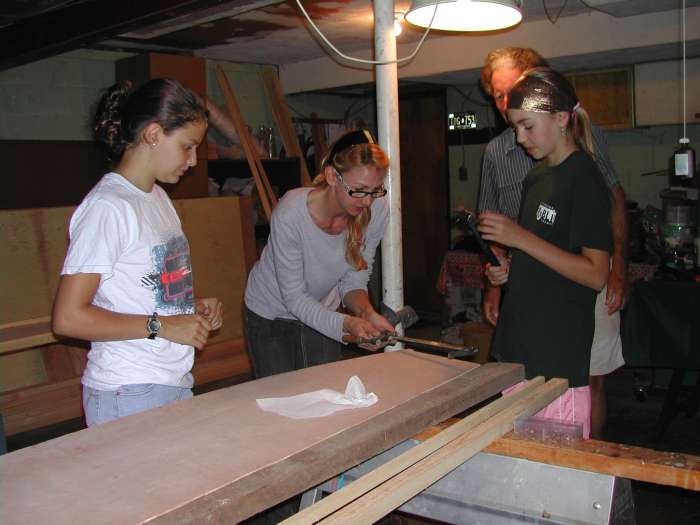 Thanks, the newsletters just get better and better. In this one you mention that a PDRacer can be built in two weekends and sailed on the third. We can do better than that in the Pittsburgh area.
Monday 20th September I received a phone call from Cheryl B. to enquire if we could build a Puddle Duck that week so that her kids could race at the Yellow Creek Lake that weekend.
Tuesday morning there was a pile of lumber and plywood in my garage quickly seized by Cheryl, her daughter and some of her neighbours for cutting out and fabricating bulkheads and transoms. Work continued at a frantic pace.
Wednesday and she was able to take a hull home with her that evening.
Thursday saw them painting and rigging. The primer was dry by 2 am.
Friday morning and as requested mum woke the kids who dashed out of bed to apply the final coat, and back to bed for the rest of the night.
Saturday morning saw the family setting off for Indiana PA and PDRacer # 600 was able to participate in the race.