Sailboat Dolly For A PDRacer
By Richard Frye, Capt. AH #527 "WET ROOSTER" (6ea 9ad 14ar)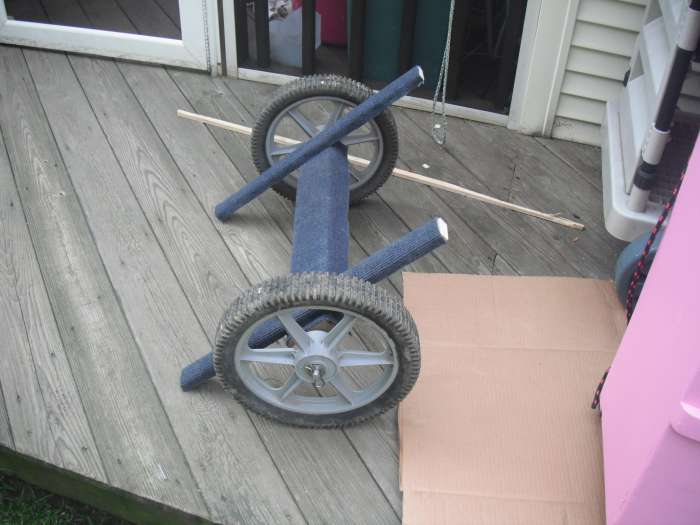 Here is the dolly.. It's very simple to make and also makes life for old folks like me much easier too! Since I'm also limited on space it's very easy to get rolling into the narrow space I have to store it in the shed.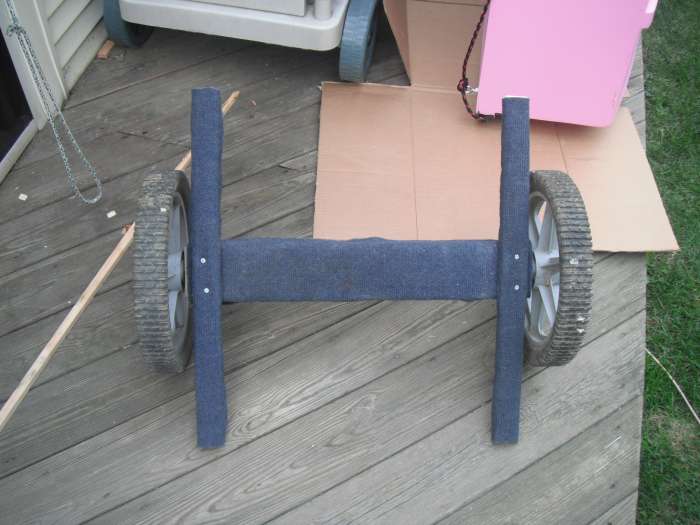 The axle is a piece of 1/2" steel rod. The cross piece is a 2x4 that is 23-1/2" long. I cut a dado half inch by half inch right down the middle of the 2x4 to house the axle then I secured it by screwing a 1x4 to the bottom with 8 ea....1-5/8ths deck screws. Holes for the clevis pin/cotter pins are 9/64th drilled 1/2" from each end and I used a 1/2" washer on each side of the wheel. I think the pins are about 1/8th inch in diameter.
Cover the pieces with indoor outdoor carpet, the 1x2 can be screwed on after the carpet is staples or glued on.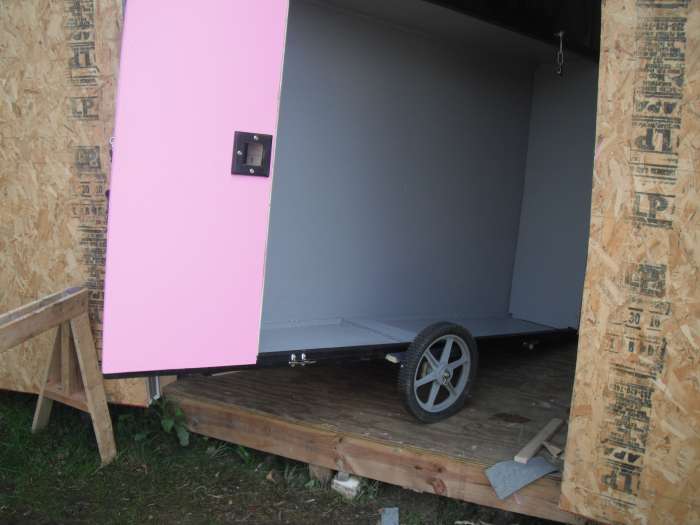 The runnning gear is just a set of old wheels off an old lawn mower I've had for years and finally threw away, but I save wheels I can and just about anykind will work for this type of dolly. I just wanted bigger wheels to make it more adaptable for rougher terrain. But I would recommend nothing less that 6" wheels to use at a concrete landing, and some of these boats get pretty heavy.
The 24" 1x2s are spaced 3/4 of an inch from the end of the 2x4 holding the axle, but it's mainly fitted to the boat..and they are 24 inches long to keep the thing from spinning and making it impossible to load by ones self. Don't ask me how I know that! I cut the 1/2" rod to 30" for my boats. It works good for just about all boats in the smaller size range.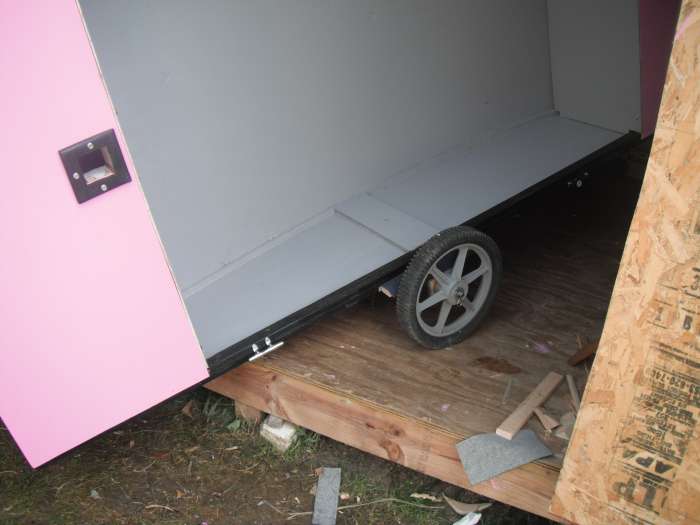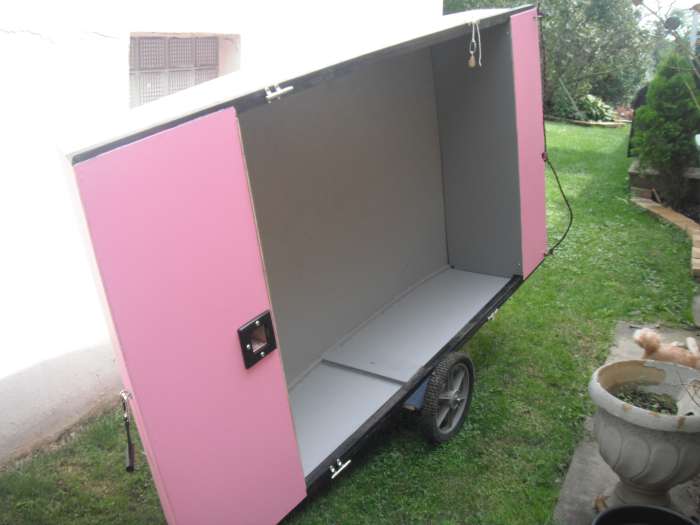 Anyway...it works great!...better than I thought it would AND...you can slip those quick detachable oversized bobbi pins out and the wheels come right off for easier storage or to stow on board while on an excusion when you want to move the boat a way from the water when you reach a destination...like if a storm is coming, or to get to a road for easier loading on a trailer.