Septemberfest - Yellow Creek State Park
By Ken Sherwood

#529 "PhDabbler" (4ea 1ad 2ar)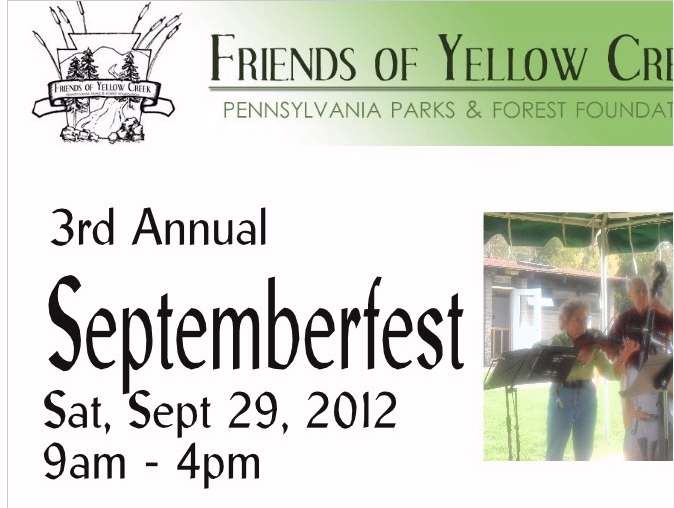 3rd Annual Septemberfest
Saturday September 29, 2012


Activities:
Food
Mt. Bike Race
Sailboat Races
Canoe Races
Free Canoeing
Free Kayak Tours
Mt. Bike Tours
Scavenger Hunt...
Hosted by Friends Of Yellow Creek Sailing Club. The club owns a nubmber of pdracers and has rack space available to store your duck at the lake. The club also has sailing lessons and many other club activites.
For more information, see the club's website
foyc.org
or contact
Ken Sherwood