First Sail Of The Year
By Cajun man #646 "Allons Canard (le" (2es 2eo 8ea 7ad 14ar)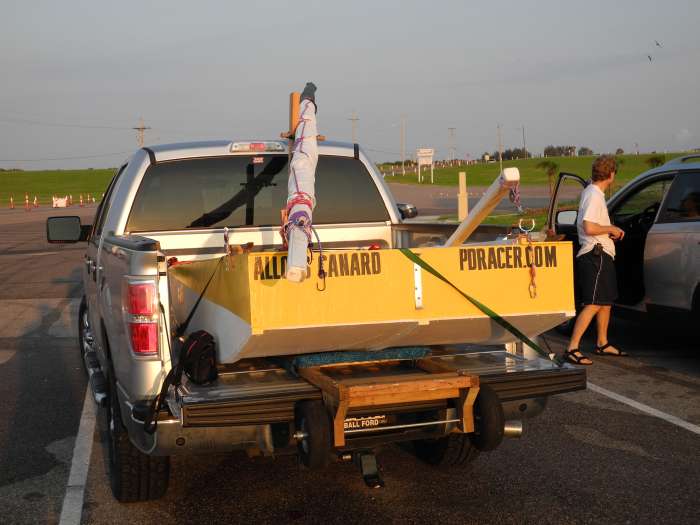 Hull #646
First sale of the year, Feb 16, 2014, 74 degrees wind blowing south at 10,
Took the boat out for the first time in 2014. I'm so amazed by the amount of attention the homemade boat gets over others. I was putting in at the same time a 12 foot Snarkin was. Everyone at North Shore park in the Woodlands was asking questions about the Puddle duck over this really nice sail boat. I'm always very willing to walk people through the whole setup and plug your website several times while pointing to the back of the boat where PDracer.com is.
It took me no time at all to set up and start sailing. I'm always amazed when the wind is blowing about 10 - 12 how easy to handle and speed of the PDRacer. People on the shore are also very surprised also.
I'm hooked for life. I'm ready to build a little bit bigger sailboat now that I've got my sea legs. Attached are pics of my boat.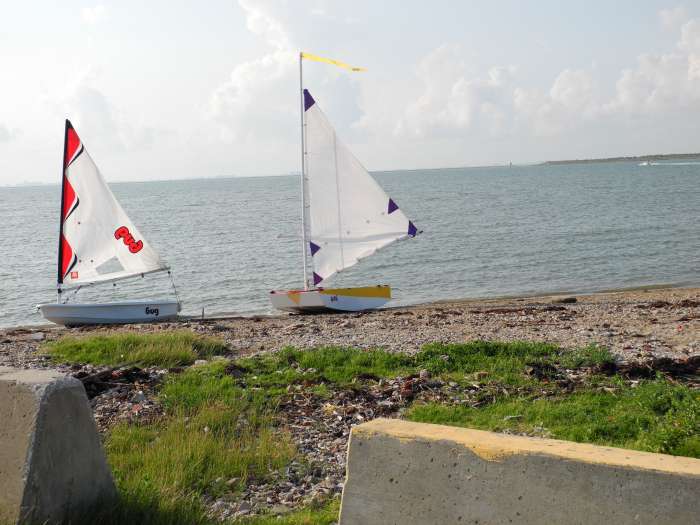 Wanted to mention that I went boat a yard of yellow Rip stock at Joann's. Cut streamers with solder gun and they came out great. See picture with yellow streamer. I also made a small flag for Houston ducks. see pic.
Wanted to mention that me and my son built him a mini mouse kayak out of one sheet of plywood and some left over wood. Rented the book at the local library. Ultrasimple Boat Building: 17 plywood boats anyone can build. I attached pics for that as well. Costed hardly nothing since I already had glue and scrape wood.

As always, thanks for creating an maintaining this website for enjoyment of others.