Starting A New Fleet In West Virginia
By Bob Richards - Sewell #684 "Soapy" (1ea 1ar)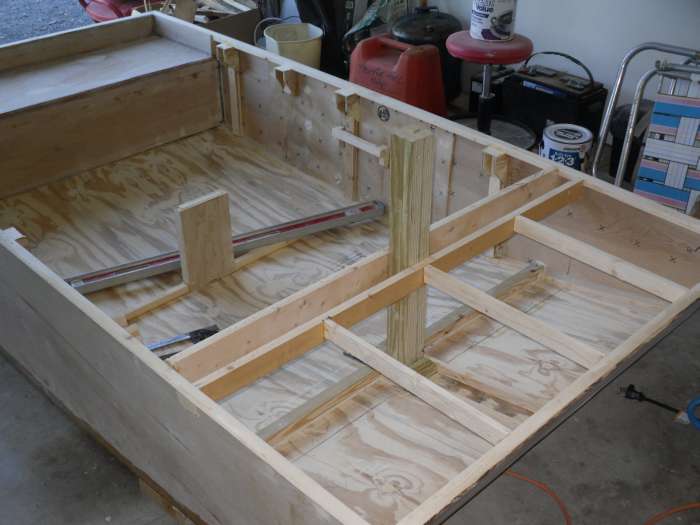 G'morning Mr. Pen,
When we found your information on the Puddle Duck, a bright light came on ! As a sailing association with two goals, your Duck filled the bill to a T. We are now well into building 12-15 PDR's using both types of air boxes, with the majority sporting the Leg-O-Mutton sail plan. We will start a new hatch in two weeks.
This is our first PDRacer for registration, note the rear air-box was laid out so he could attach a small electric motor when not under sail.. This 1st. boat will likely be a bit heavy, as I added a good deal of additional material....lol All that remains to do now is the Rudder system and Lee-Board, along with the Blue and Gold (WV) colors.
During a resent conversation with Dave Gray, ( Poly Sails) he suggested I let you know about the 2nd. annual Mountain Mama-Hospice Regatta so that you might inform the other members of this event.
Our most sincere thanks for your comments and support,

Bob Richards aka Soapy
Sewell Mountain Sailing Association
Mountain Mama Hospice Regatta