Jam 8 DIY Homemade Plywood Kayak
By Doug Day (retired) #1 "DUB"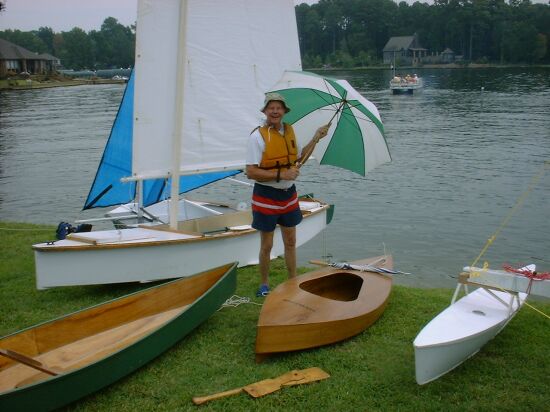 Ken Abrahams built "Wooderaux", and is holding up his main sail, the 90% jib is furled on the deck.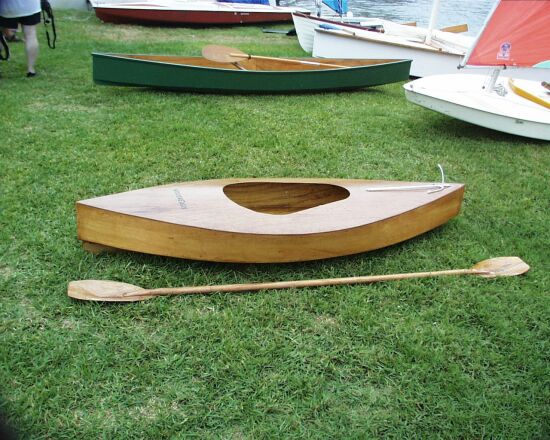 She is from 2 sheets of luan plywood, the plans were called "Jam 8" and came from boat builder magazine.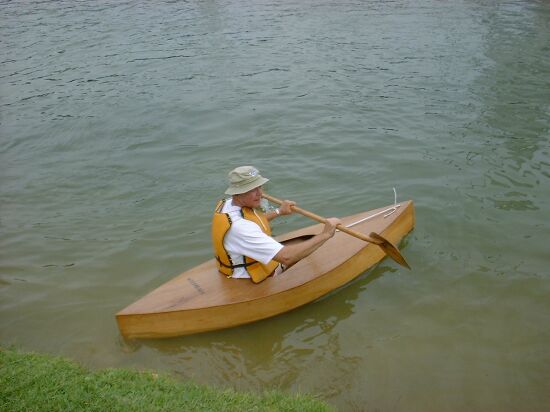 Since it has such a small opening to get in and out, Ken has capsized it twice while launching, and almost did it again while getting in.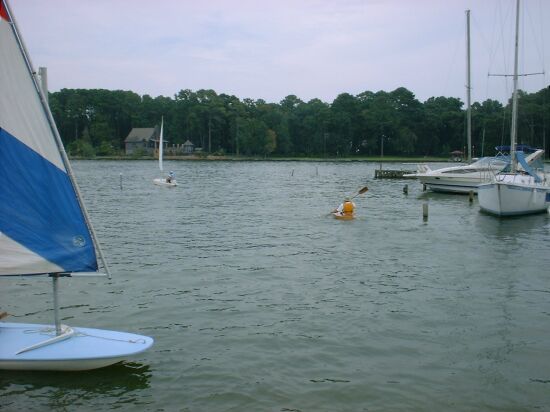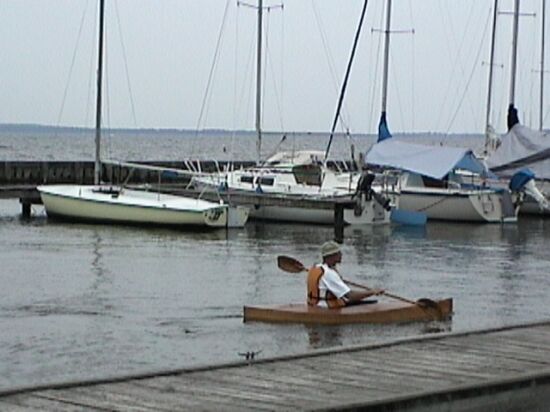 The paddle is a very simple home made one also, he cut a V shaped slit in the blade and then pulled them together to make the scoop shape. Very nice job!
back to main page