New Design Ideas for expedition PDRacer
By Scott Widmier

#104 "Half and Half" (2es 1eo 7ea 2ad 23ar)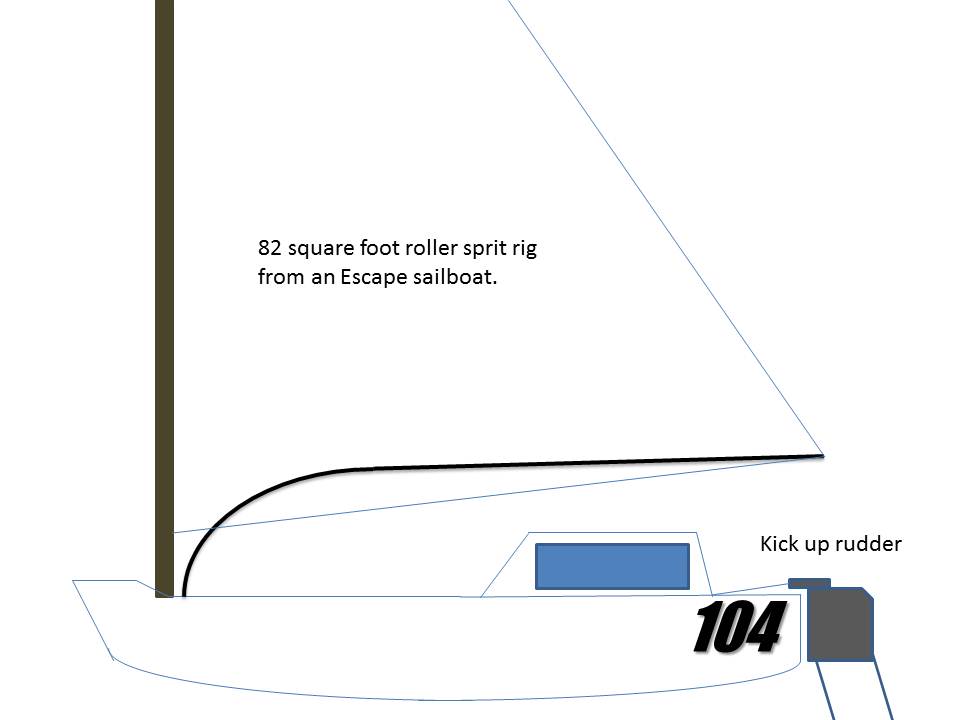 I learned a lot from my attempt at the 2011 EC challenge which was one of the toughest ones in the history of the EC in terms of wind direction. All of the class 4 boats, with few exceptions, were late to checkpoint 1. However, there is a clause that allows competitors to continue in the event, even if missing the deadline for CP1, as long as they can justify that they will be able to complete the event by the final deadline. This clause gives me some hope for completing the race in a Puddle Duck. I also learned the importance of comfortable sailing and taking naps and my goal is to incorporate this knowledge into the EC puddle duck I am designing and building.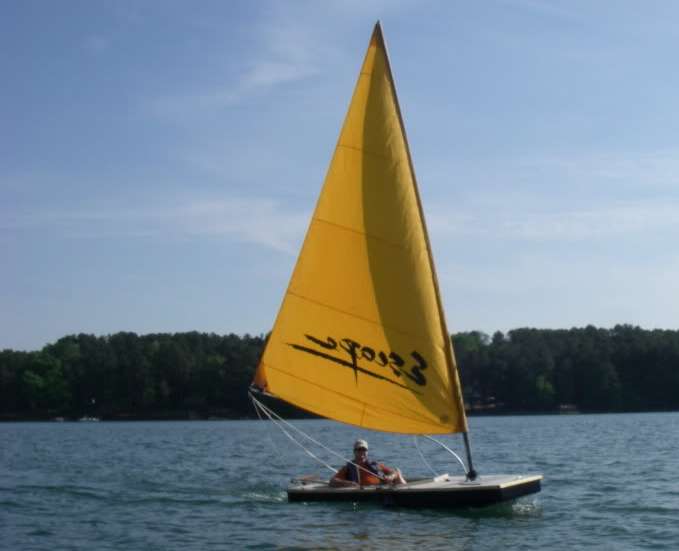 My current design is for a puddle duck with 14" high sides and 6" wide side airboxes. The forward deck will extend five feet back from the bow and the cockpit will be 24" long by 36" wide. There will be an 6-8" tall sliding hatch with windows allowing me to sail the boat all buttoned up from a recumbent position facing forward when there is inclement weather. The hatch will slide far enough forward to allow me to hike out on the side decks and sit just forward of the cockpit facing backwards to row. I contemplated using a Matt Layden designed roller lug but am concerned about windward performance. Instead, I believe I will use an escape 82 square foot roller sprit sail rig I used in another boat I built for the Florida 120, pictured here, that should permit me to point closer to the wind while still giving me infinite and easy reefing. To help adjust the balanced of the boat when reefing, the daggerboard trunk would have a sloped front and aft facing allowing me to adjust trim by changing the slant of the board.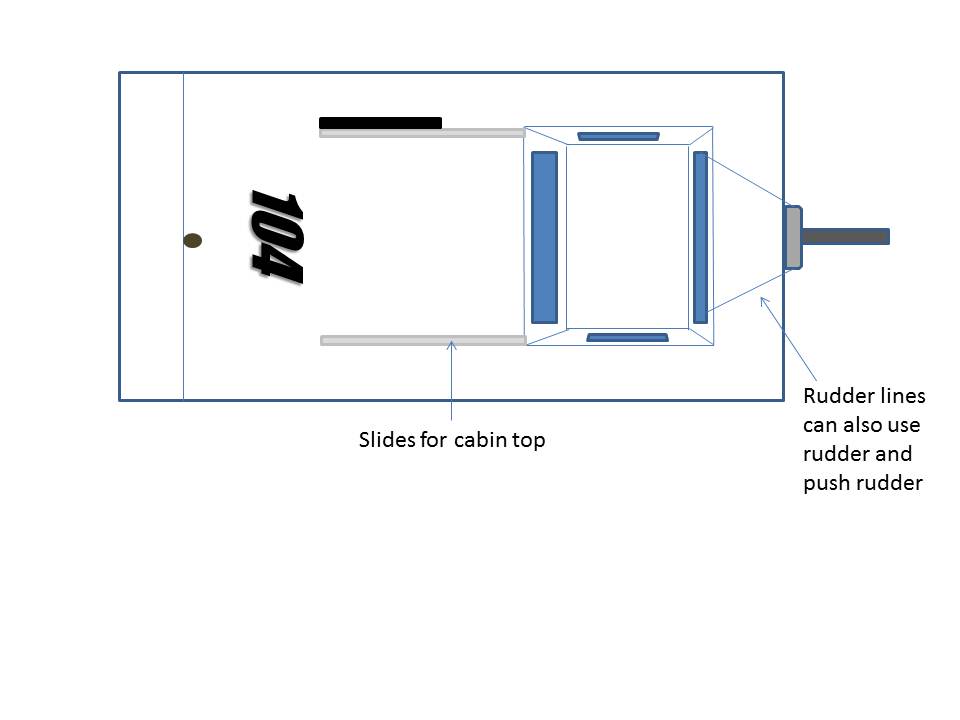 The interior will be kept fairly clean with food storage in the side airboxes. I plan on using a comfortable adjustable foam seatback that can go from sitting bolt upright to laying flat. When I need to sleep, I can beach or anchor the boat, lay this seat flat, close the top, and stretch out. The rudder will be kick up with the option of a regular tiller, push pull tiller, and a pulley system. I was initially contemplating a Hobie Mirage drive to move the boat when there was little wind but I think oars would be more robust and capable in shallow waters especially across Florida Bay.

Keep checking back as I continue to update my plans and start the build!