New Seat and Anchor
By Scott Widmier

#104 "Half and Half" (2es 1eo 7ea 2ad 23ar)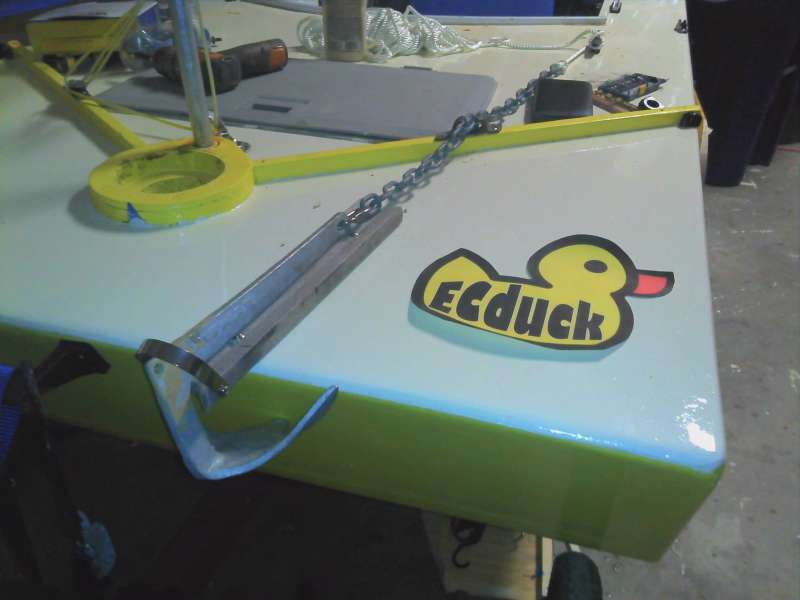 I have continued with small tweaks to the boat to make it easier to sail in the EC. made a bow roller for my claw anchor using plastic lumber and a stainless bail. No real roller but the anchor isn't that heavy and the plastic is slippery. I used the table saw to cut in a V with a notch at the bottom. I also added a brass anchor lead on my splash deflector and a cleat right in front of the cabin. I will have to poke the anchor with something to get it to deploy but recovery can be by pulling on the anchor line from the cockpit. I will make a mesh bag to store the anchor rode right forward of the cockpit on the deck.
Under that portion of the deck I did add another cross beam to make up for the ones I cut out when enlarging the cockpit opening. Gave me a place to put in hooks to hold up my cloth shelf forward of the cockpit. Put in the other shelf behind and it will be a great place to rest my phone, gps, and SPOT assuming the spot will track through thin plywood. The pockets on the sides of the cockpit will give even more small-item storage so I shouldn't find myself hunting for something on the bottom of one of the bags.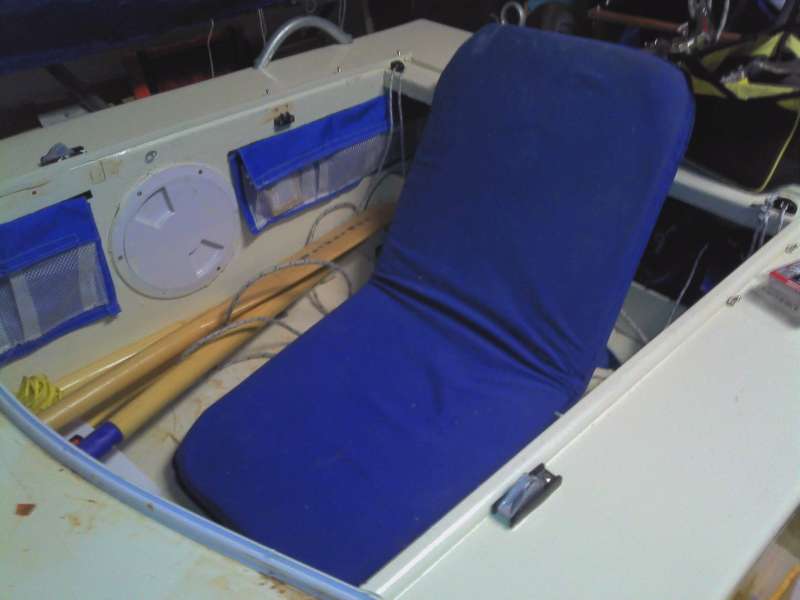 Speaking of the bags, I have been thinking about what to sit on when rowing and I realized the waterproof bag with my bedding in it will make for a cushy seat. Not sure if I need the rowing thwart on cleats.
Also in the picture is the name graphics. I will print this on waterpoof inkjet label sheets and put one on each side of the back of the boat and another one on the deck forward.