Free To Good Home
By Joe Holtz #28 "Half the Fun" (1ar)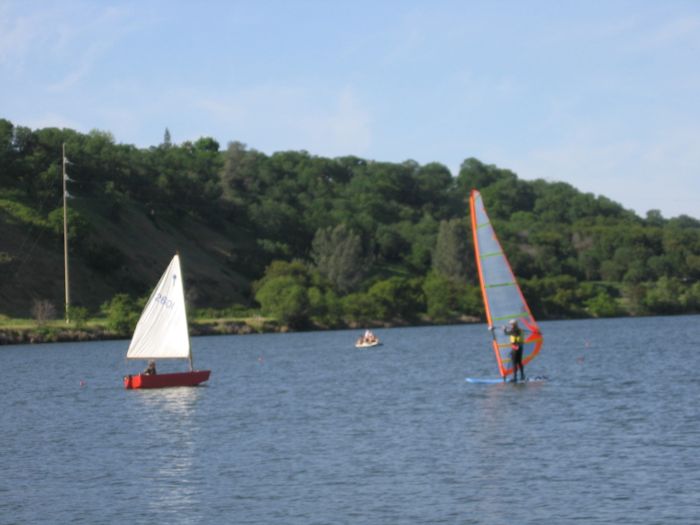 Hello Shorty,
This is Joe Holtz; I built PD racer # 28, (Half the Fun). Due to circumstances and moving I need to get rid of it. I thought that you might know of someone in the Sacramento or outlying areas that would be interested.
I haven't sailed it in about 4 years and have stored it upside down on blocks with a tarp over it. As far as I know it is still sound, but I can't promise that. I have sailed it dozens of times and it sails well and is lots of fun. It comes with a mast and boom and sail, (all stored in the garage), which came from an old "El Toro". It also has a rudder, side board and oars. And I have an older Harbor Freight boat trailer that I will give away with it. So to a good home can be had an awesome pd racer with sails etc and a boat trailer. All free to a good home.
If you know of anyone who might be interested feel free to let them contact me by email or phone. And by the way, Thanks for creating such a fun boat for all of us to make and sail!
Best,
Joe Holtz
Carmichael, CA