Boxy Lady Updated Pictures
By Dawn M. Heady #337 "Boxy Lady" (1ar)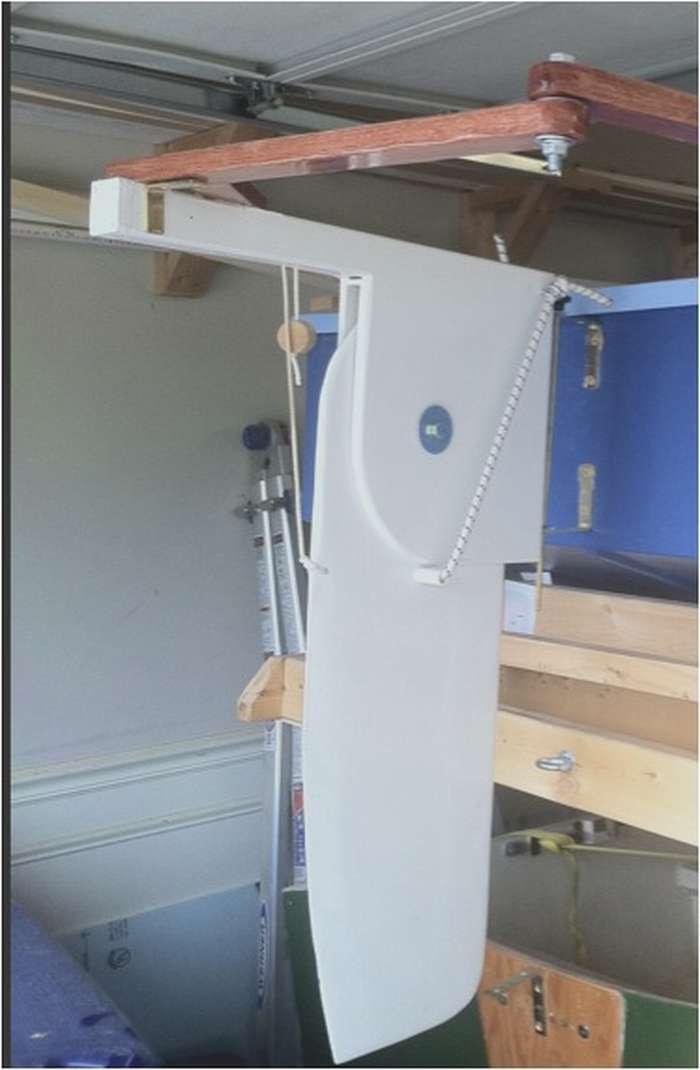 Shorty,
We've enjoyed our PDR, Boxy Lady, for several years now. I know I'd sent you the hull photo for the registration but though you wouldn't mind a few of the finished craft. The first one is of the final rudder design. to save the intrusion of the tiller into the cabin I did a reverse arm with a pivot. The leverage is good and you can essentially steer her from most anywhere inside the cabin but don't have to move to do so.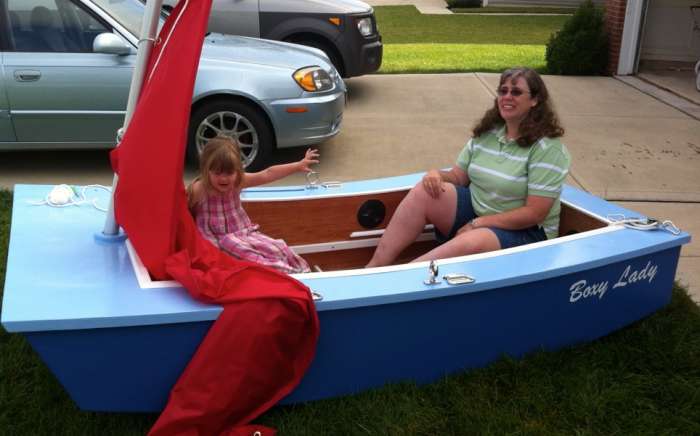 The second photo is of our first rigging of Boxy in the front yard. That curving deck was a headache but looks nice. There are actually four separated air boxes, one on each side, each with deckplates for drying and access. The airboxes are all supported inside by bulkheads every ten inches or so.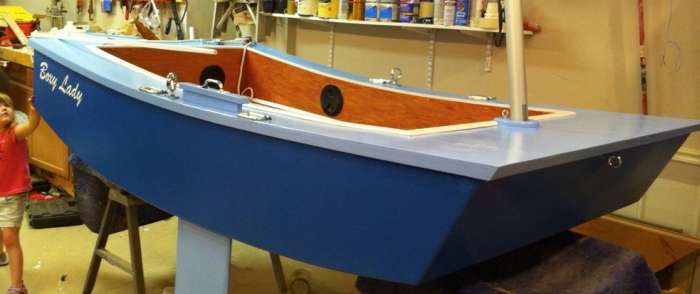 The third photo shows her still in drydock (my garage). Note the side mounted daggerboard. That was to allow room for grand children inside the open cabin.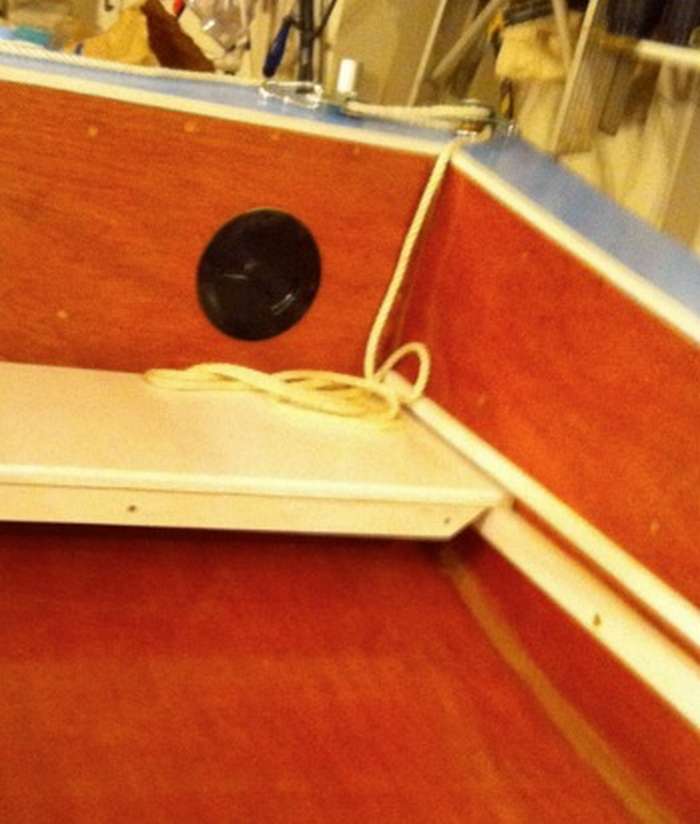 Finally, the last photo shows the cabin facing aft. Note the white side rails on the inside of the air box. There are a set in the aft and one in the fore. The seat rides along those to optimize where you're sitting. The seat itself can be turned upside down and used as a tray for lunches, etc. if there's no passenger.
As with any project we've had hitches along the way. That is the second rudder. The first was too long and awkward. I also had to cut down the daggerboard as it kept interfering with the boom. I'm in the process of eliminating the aluminum mast. It had to be stayed which was awkward and troublesome. I've fashioned a 16' sliding gunther for my pram and am doing the same for Boxy Lady. Our season begins next month. I'll shoot you some shots of her sailing. The last sail of the previous summer had us out in 25mph winds. My little pram kept stalling in the rough chop (I had a gaff sprit sail that couldn't tack in high winds), but my wife in Boxy Lady was sailing about as if she had an Evinrude on the stern. Sweet boat. Thanks for your service to this community, Shorty.

Regards,
David