Fanshawe Yacht Club - 3RD Annual Plywood Classic Puddle Duck Regatta
By Brian Hurst #410 (5es 1eo 5ad 4ar)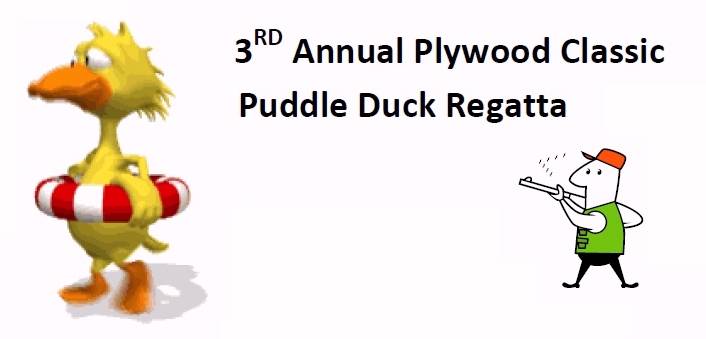 Saturday September 7th
Fanshawe Yacht Club
Fanshawe Conservation Area, London, Ontario
Registration and Skippers meeting at 10am, first Race 11am, last race will be before 4pm.
This race will have a land based start using the Fanshawe Wednesday Racing start system.
Boat must conform to PD class rules.
Fanshawe Land Based Regatta Racing Rules will apply.
Race Course will be set for maximum duck-speed.
There is No Fee for this event but a $5 donation towards lunch would be appreciated.
To pre-register for this event or to obtain information please e-mail
Fanshawe Yacht Club
Brian Hurst hursthome@rogers.com
Or call 519-657-2773
Special Note:
We invite other Plywood Boats to come out and round the marks with us.