Remote Control Footy PDRacer
By Tim Cleary

#59 "Mary E" (10es 1eo 1ea 9ad 9ar)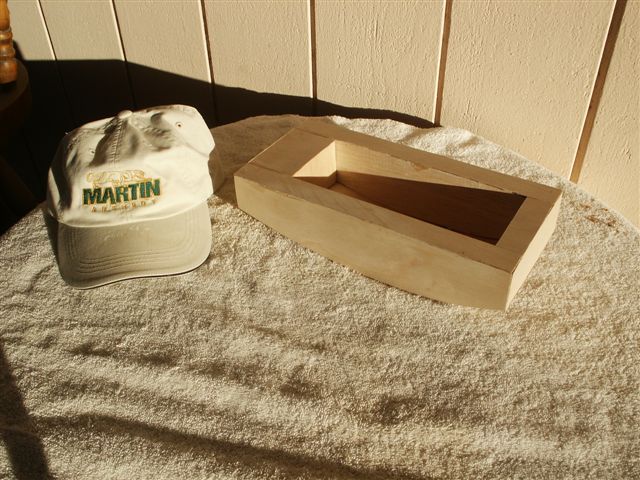 I'm in the process of building a remote control Pdracer. The pictures I attached are of a 12" long Footy Class r/c Pdracer. I went with a keel box because I wasn't sure how leeboards would work at this scale.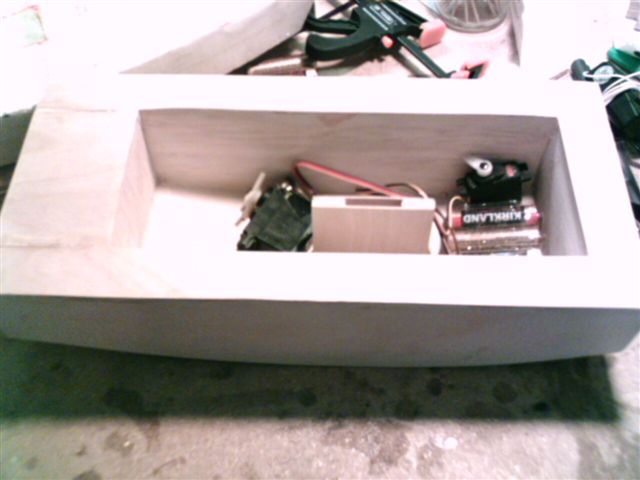 I have been building a PDracer remote control sailboat. I wanted to build this prior to building one full scale. I now have the rudder controls installed and today I set in a rotating mast sail system in the boat and took it to the pond. The boat is 12" long and it has the legal dimensions to race in the Footy R/C class for AMYA remote control sailboats.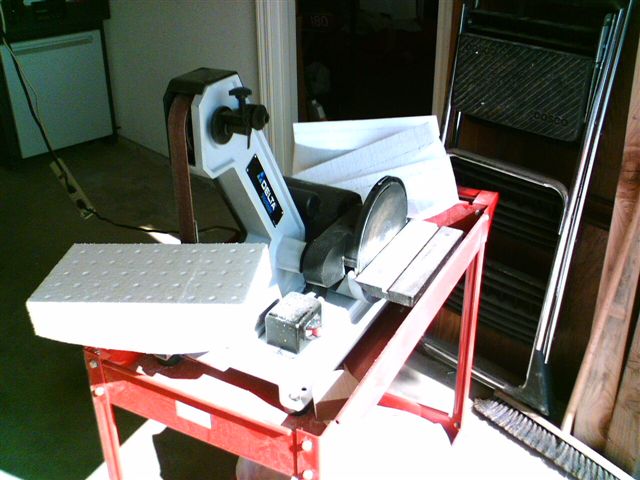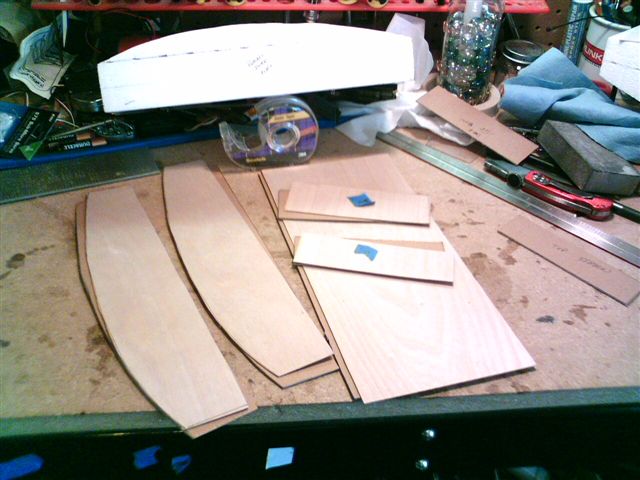 I took a couple of short 10 second videos and posted them on YouTube, Shorty made me do it.
Here it is under it's own power sailing along the bank The other boat at the start of the video is a 36" long Fairwind 900 it hadn't caught the wind yet but it was something that gave scale to the boat.
Another short video of it turning and going into the shadows Tow test is using an Atlantic Tugboat by Aquacraft. I had the mast down for this run, I just wanted to see the bow wave and how it reacted to more speed.
I was happier today with the sails not over powering the rudder. I used a keel box in the center of the boat when I build full scale I think I will go with a leeboard to give more room for me.