First Launch of Squizzleduck
By Julian Fisk

#526 "SquizzleDuck" (2ar)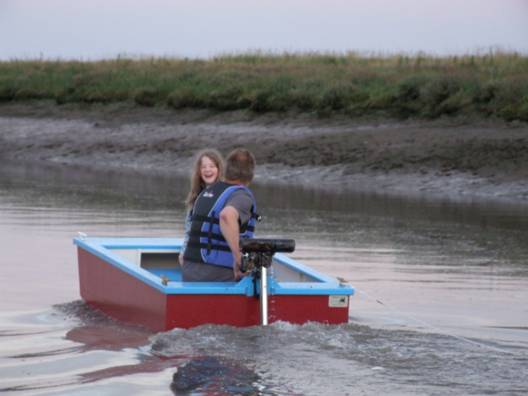 Well at long last we launched our PDracer "Squizzleduck" #526, and what a great time we had. Following my daughter and myself's epic build of Squizzleduck we decided to take it away on our holidays and try it out. We didn't have time to finish of the sails for her so I built a small outboard bracket on the stern to attach my 1963 "Seagull" outboard onto her, and off we went on our hols with the boat tied onto the roof of the family car. We did manage to fix the PDracer hull plate onto the stern of the boat for all to see. You can just make it out on one of the photos, and I recommend them to everyone to invest in.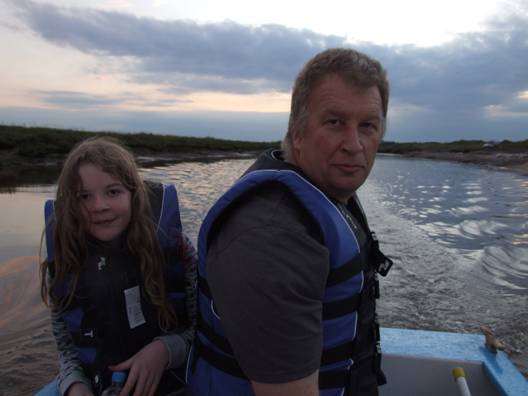 Tides and time wait for no man as they say, and our first launch was no exception, We decided to launch our boat on the rising tide of Friday 19th august in the evening at Saltfleet http://en.wikipedia.org/wiki/Saltfleet but the problem was that the tide was rising as the light was failing. It all ended up being a bit rushed.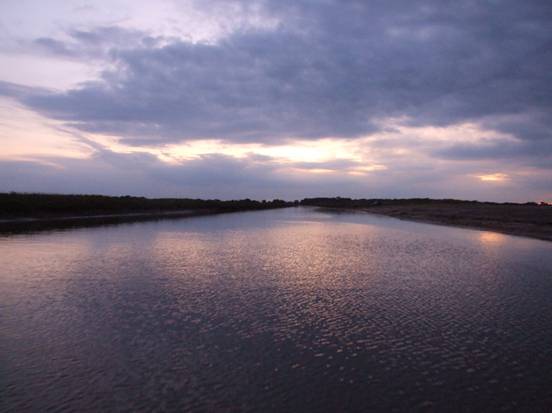 The boat was lifted off the roof of the car and carried down to the shore ready for the outboard to be clamped onto the back. Then without a further word we laid her on the water and in Ffion my daughter and I jumped, ready for the off. The engine started with its normal burble, and the line was released, we were off. Not even time to look for leaks before it was to late, but a cautionary glance round the hull confirmed we had nothing to fear once under way. Under the power of the 3HP seagull engine we were making about 5-6 knots and working hard against the incoming tide, and the engine was singing away nicely.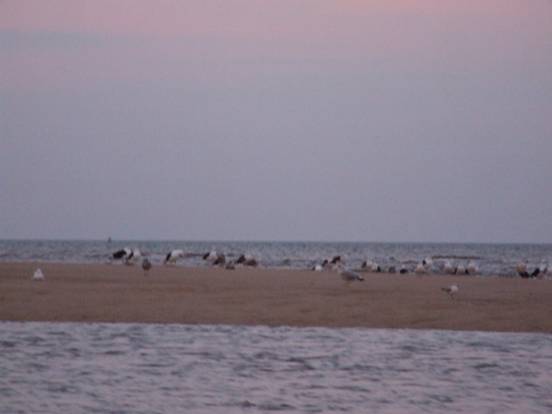 Half a mile up the creek and Ffion and I decided to turn round and return for Jayne my wife waiting nervously on the bank. Now Jayne is not a boaty type of person, and the thought of going in this small boat was doing nothing for her nerves. However seeing us travelling along with no problems gave her the courage to get in and have a go! Off we went again with the three of us on board and no signs of overloading and the seagull singing away once more. Off we went down the creek once more and travelled the mile down to the sea.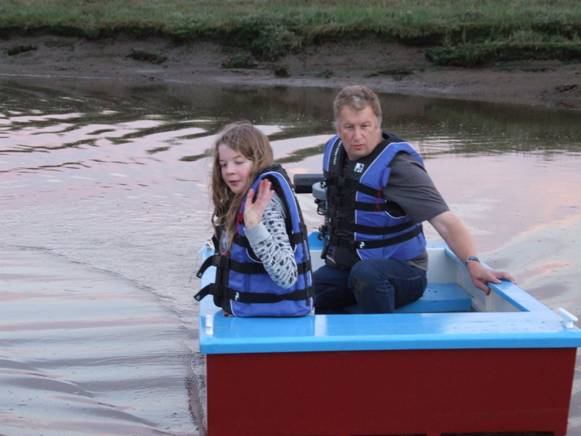 A quick spin round and it was time to head back to the car again, happy with Ffion and my labours on Squizzleduck. Then it was all over, and we had finally tried her out. So off we went back to the tent and bed, to dream of sailing on the North sea on our pride and joy. I guess next is to use a sail as Shoty intended her to be used, but that's for another day.

Happy Days
Julian and Ffion