New Dolly - Mast Sleeve Stick And Wheels
By Richard Frye, Capt. AH #527 "WET ROOSTER" (6ea 9ad 14ar)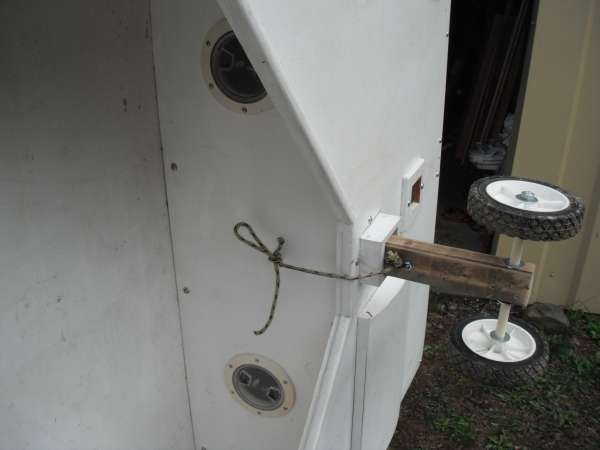 Love these dollies! Sure makes life easier. I tie a slip not through a pad eye, but an eye bolt, velcro or some other way would work just as good. Just something to keep it from coming out if the boat is lifted and turned right side up!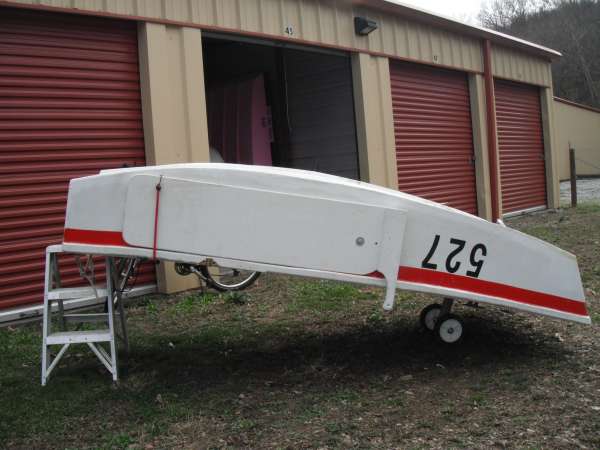 The axel is a 12"x1/2" bolt with a nut, some washers and some pvc pipe to act as spacers and a hole drilled through the 2x3. It will hold a lot more weight than I thought it would.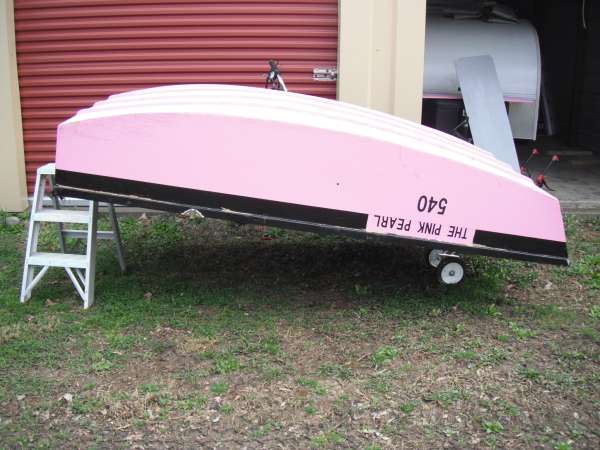 I had her PDR ...that PINK thang....on top of mine to see if it would work and hold it fine while I rolled it. IT worked good and I didn't have any one with me to take a picture of that! But...the dolly is much stronger that I expected it to be! Love these dollies! I will get around to painting them and make'm purty one day!