PUDDLE DUCK # 671 Quack
By Ric Altfather

#455 (2es 1eo 1ea 1ad 1ar)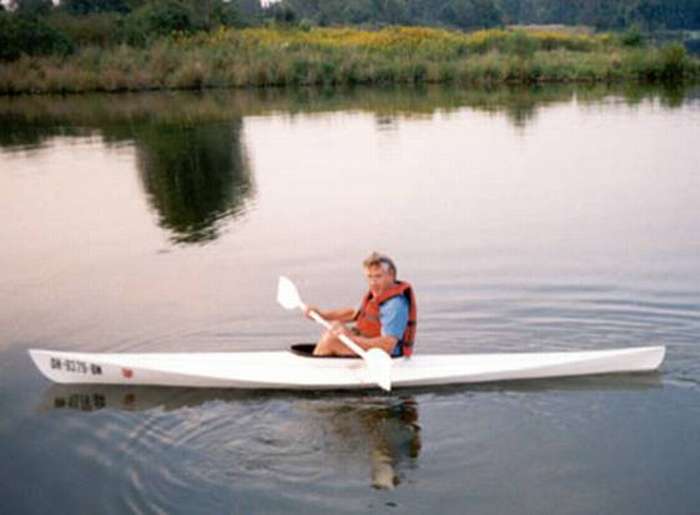 The builder of this PDR is a long time member of the Cleveland Amateur Boatbuilding and Boating Society (CABBS) which is also a local chapter of the Traditional Small Craft Association (TSCA) and his name is George Miller. George has built several boats through the years inspired by Phil Bolger and Clark Mills. Here are pictures of a couple of his boats.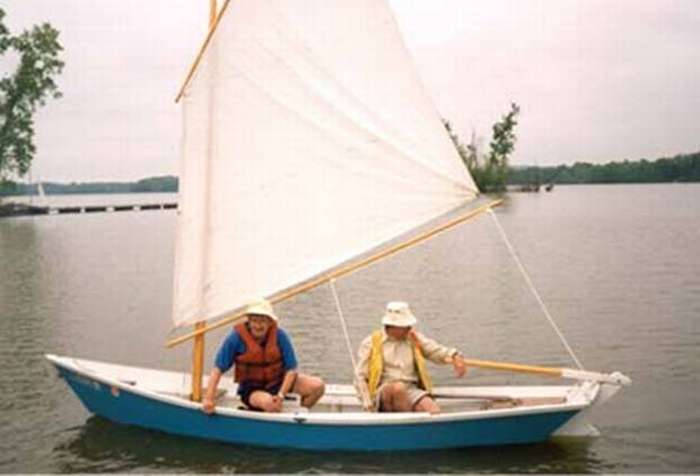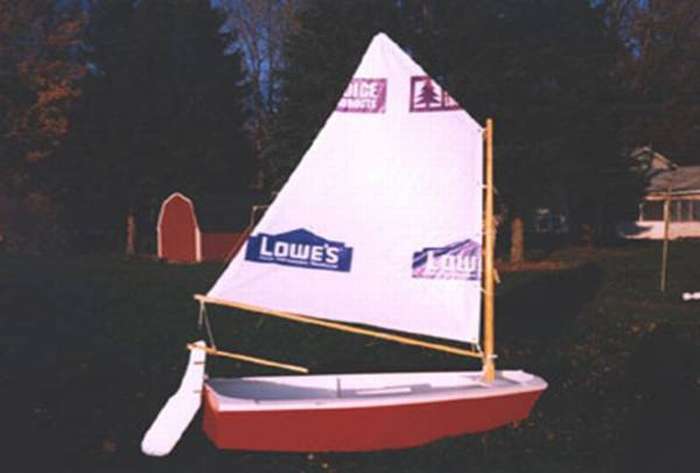 George's other accomplishments have been the re-creation of a "kids" skiff that can be built from 1 sheet of plywood, is very stable and safe for a small child. But George's best accomplishment was the re-creation of the Optimist Pram which Clark Mills designed in the 1950's never copied as a plan and redrawn from articles published by the designer. These plans have been distributed throughout the world which brings us to his latest craze, the Puddle Duck Racer which he became aware of by John Bridges at one of our monthly meetings.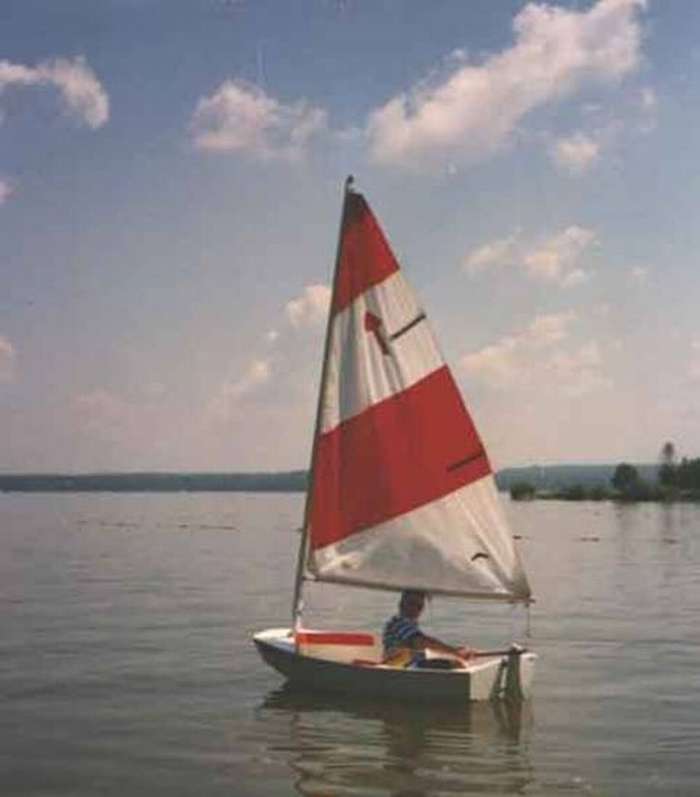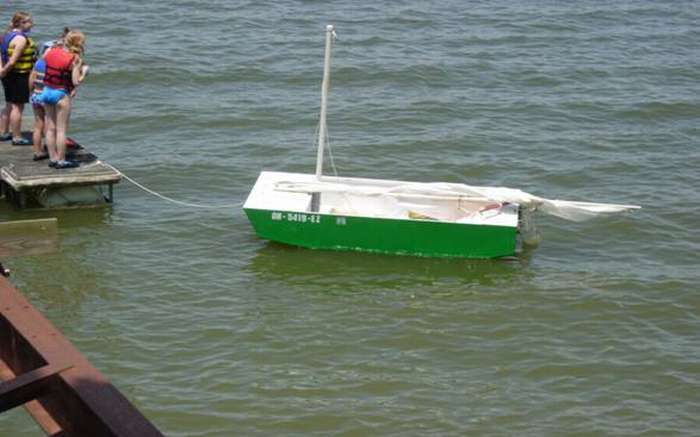 George is a very frugal boat builder and the PDR was right up his watery ally as a fun project. He started with a copy of Shorty's plans, began construction and within a couple of weeks had his own PDR named Quack. Quack's inaugural launching was at our annual Hot Dog Day outing, followed by other local outings and ultimately Lake Arthur at the Nationals.
She performed beautifully, provided a bountiful amount of room for crew and Captain, could ghost along with minimal wind but most of all provided a lot of fun. Here's Quack from the Hot Dog Day event: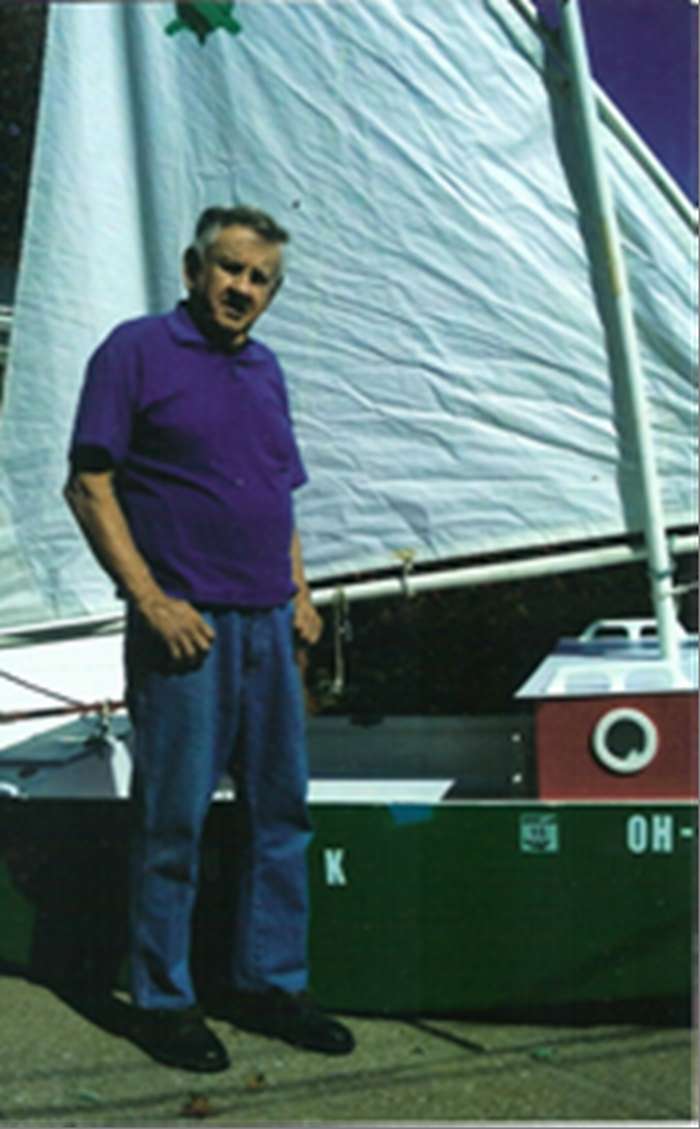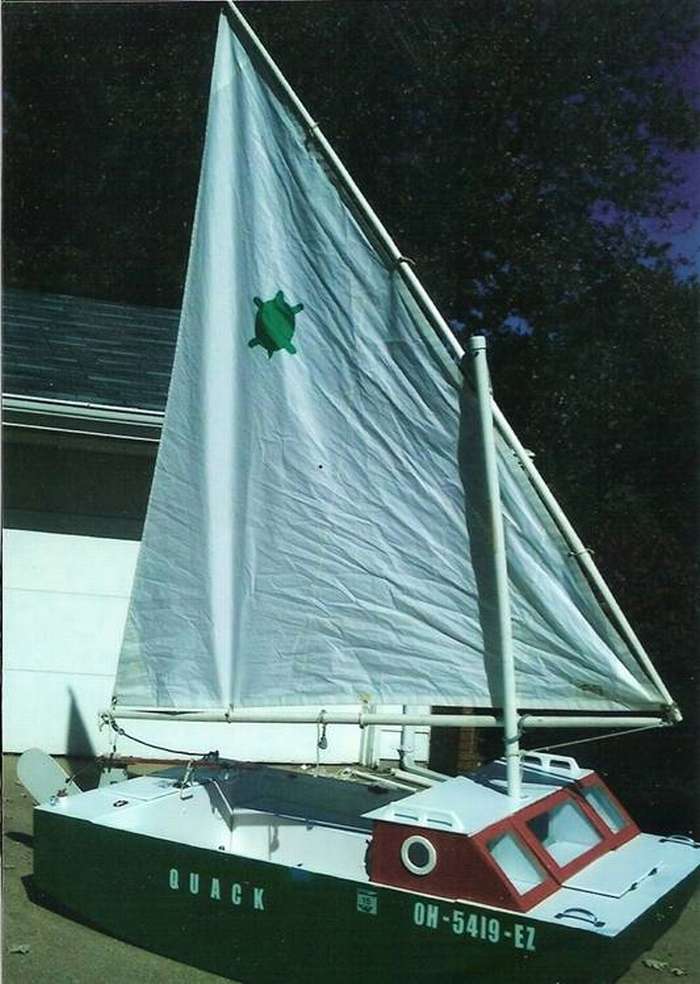 George adapted a sail rig he already had from a Bolger designed "Tortoise". But alas, George could not leave the PDR design alone. At season end this year, he set out to re-design his original Quack into a new and refined PDR. Here are the results:
A George Miller original, even the artwork is hand painted…a beautiful PDR! Thank you Shorty for the design and inspiration for such a fun water craft that us "children" can enjoy.

Article by Ric Altfather/CABBS