Three Ducks And A Bug At Texas City Dike
By Eric Comstock

#759 (11es 13eo 12ea 12ad 53ar)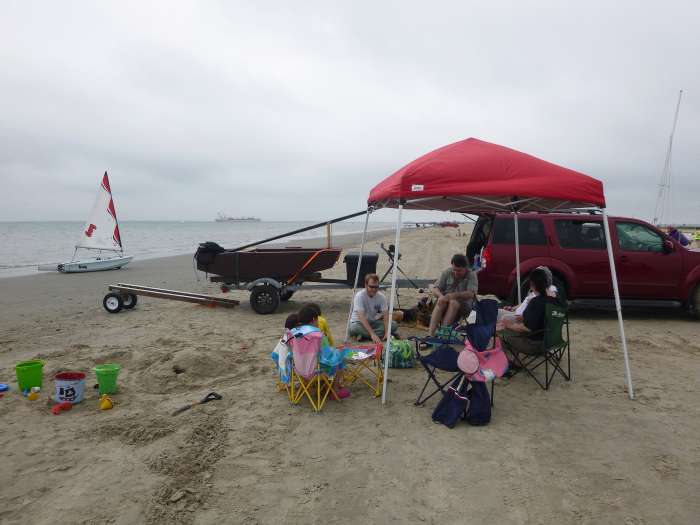 Hi Shorty,
We had an impromptu gathering at the Texas City Dike last Saturday. Chuck with the "EC Duck" was the first one there. He was getting a little practice in before taking it on the Texas 200 in June. One of our newer members, David, showed up to get ideas for his up coming build. I brought out #759 and Patrick brought "Allons Canard." Our unofficial photographer, Malcolm, rounded out the group with his "Bug". Several kids and dogs joined us and all had fun paying on the beach, building sandcastles and sailing..
The Texas City Dike is just about the best place to take the family for a day at the beach. It has the nice, fine, clean (despite the recent oil spill), sand and a gentle slope into the water. The semi-protected waters are generally calm and the wind is always blowing. It is a great place for beach launching, sailing, building sand castles or just relaxing in the sun. That is why is is a regular destination for the "Houston Horde."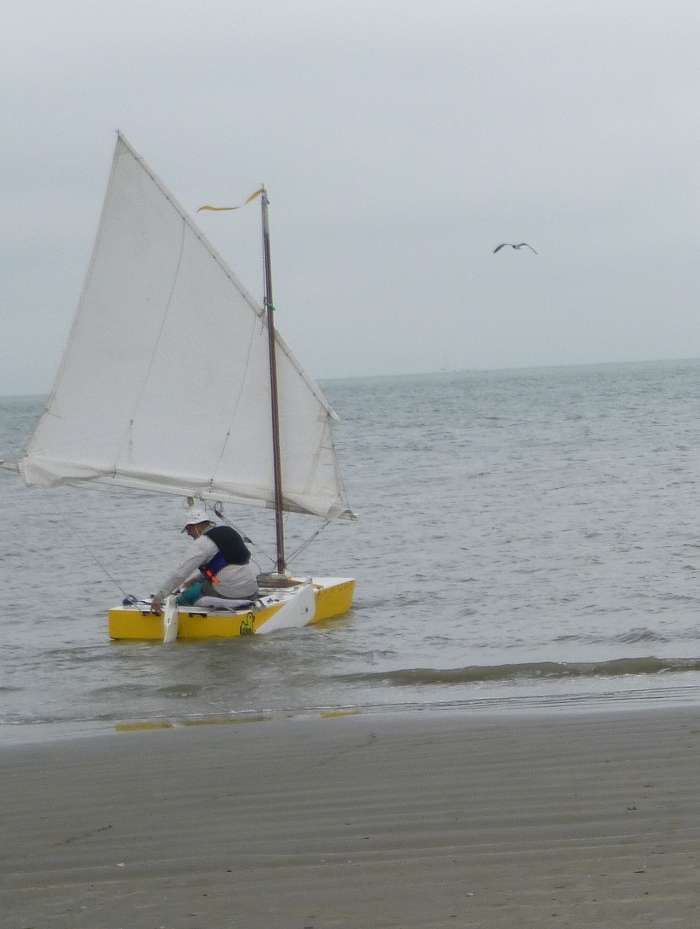 We all had nice sails with minimal equipment failures. We enjoyed a steady breeze coming straight down The Dike from the SE which built to 14 MPH by days end. Near shore it was calm, but after you got a few hundred yards out there were 2' swells coming from the East. This complicated work to windward. As the breeze strengthened during the day I found it harder and harder to work to windward.
I came to the conclusion that my first attempt at a sail, which has been reconfigured several times, taken out in gusts of up to 30 MPH and generally abused for the last 18 months, is finally on it last legs. The back 1/3rd would flap uselessly when I tried to go upwind. But I already have a new home made sail waiting to be tried on my next outing.

This may have been our first trip to The Dike this year, but it won't be our last!

Eric C.
Hull #759
Chief Instigator
Houston Space Duck Viking Marauder Horde Fleet
www.PDRHou.com - Stop by and register for Worlds 2014