Dolly and Pictures for 802
By Remi #802 "Knorr" (3ar)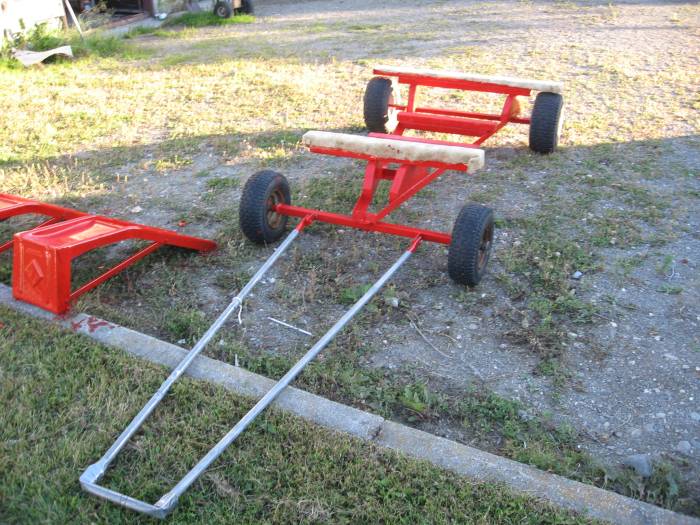 hi Shorty ,
I write a french building instruction while working on the wooden hull , u can see on the picture where i want to place the Edge Socket , the oar/rudder will be attached to the hull by a Pinned Oarlock. the oar will have 1 inch thick (9x28 paddle).( the hull will be built to 1/64 tolerance ok maybe 2 or 3 )

P.S. More pictures soon ( doing the bottom planking ) Rowing test B4 winter
P.S.2 FarEast School Optimist : 1600$ without : dolly , shipping(From Coast to coast) , taxes(15%) ...
PDR802 : 1200.00$ including : polysail sail ,oar , Ber on wheelz , oak/red cedar hull mast and boom ...