Cayman Duck
By Hugo #855 "CaymanDuck" (2ar)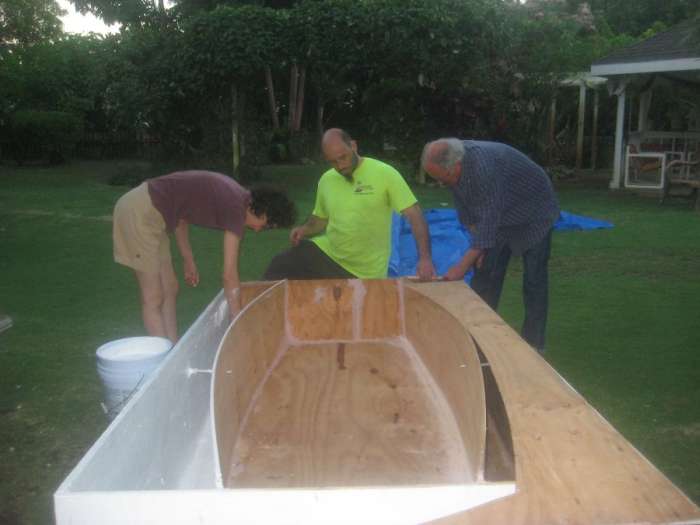 Hello again,
Just a quick update on the old cardboard boat mold, now new PDR in the cayman Islands!
My family came to visit and we decided to spend a few hours completing the hull. I had an old "pico" sail and mast and adapted a ruder I had made for another boat, and just got old bits of wood for leeboard. This duck is very heavy as it was build primary as a mold for the cardboard boat, from old assorted thickness and quality plywood bits. There's a fair bit of room for improvements, but all in all it was a nice fun family project, and we managed to get on the water before they're return flight.
We got it wet and it all just worked as expected, witch was a pleasant surprise. Even without much wind at all, it was great to ghost up and down and show my parents and sister how to sail. It was the first time they'd been sailing and it was great to see my mom taking the tiller and sheet and take me for a ride!

I decided to call this one "CaymanDuck".

Attached are some pics.

Cheers,
Hugo