The launching of the 'Terror of the Sea'
By John Buhrmann

#856 "Terror of the Sea" (3ar)
Five months after my 7 and 3 yr old daughters and I started shaping spars in the family room with a block plane, PDR #856 has been launched in Falls Lake near Durham, NC. The final name for the vessel came in the last week leading up to the Memorial Day Weekend. We had been calling the boat the Dragon Duck as a working name because we always wanted it to have a viking inspired dragon figurehead. It was on the ride to school that I asked the girls what we should officially name the boat. At first Molly just said to call it Dragon, but a moment later she burst out excitedly, "No. We should call it the Terror of the Sea, because it will be the fastest pirate ship around." On Memorial Day afternoon she was christened the Terror of the Sea pouring a dram of rum over her bow. We look forward to terrorizing all the boaters on the local NC lakes for many summers to come.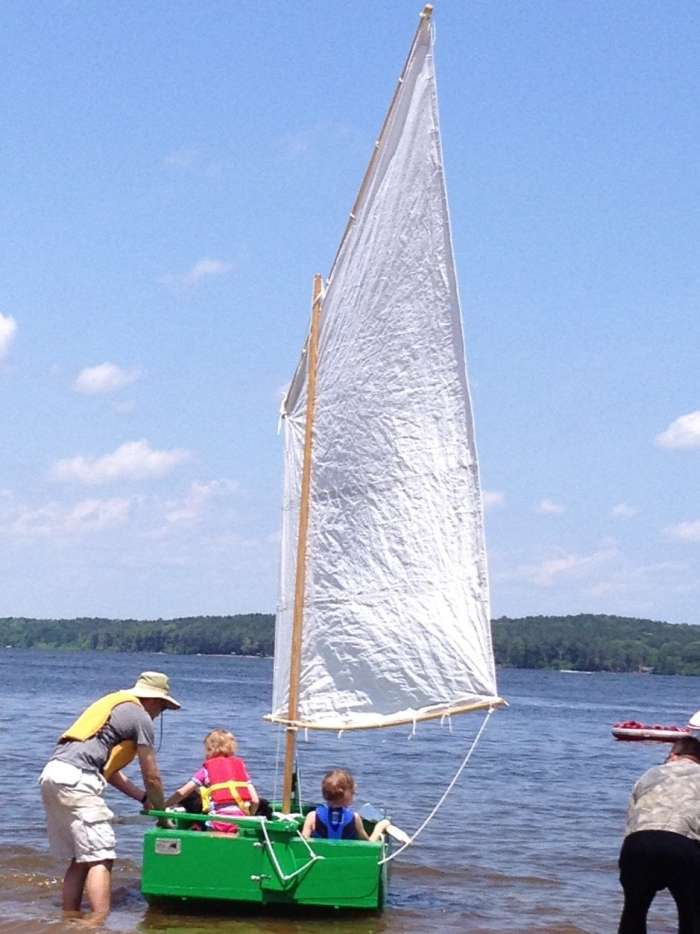 Here we are pushing off the beach.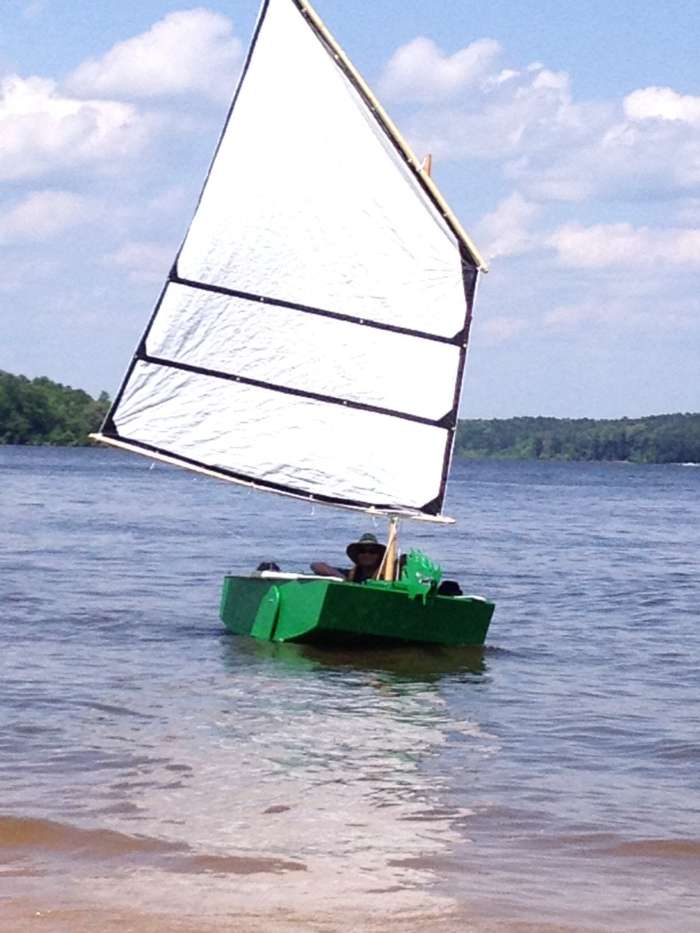 Returning to shore with a nice view of the lug sail.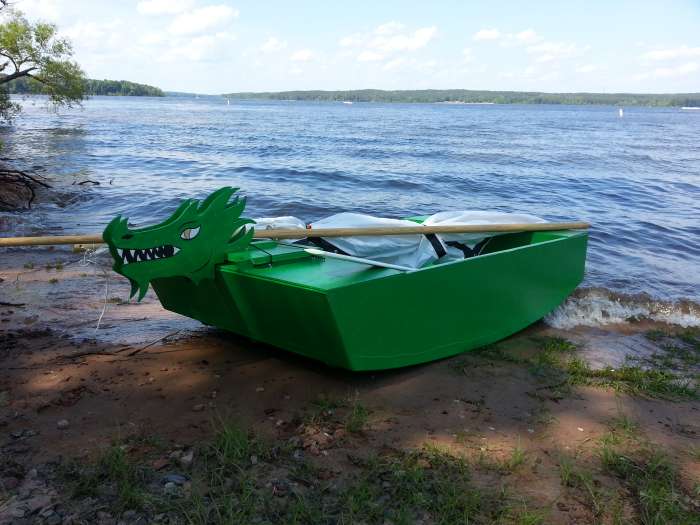 Spars down and ready to head home.

Our HIN plate is proudly displayed on the back and we'll be getting the HIN up on the sail and painted on the side along with some scales shortly.

More pictures and the whole build can be found at
http://dragonduck.wordpress.com

Fair winds to all!
-John