Rudder and Sail for Molly Kool
By Helen Opie #904 "Molly Kool" (1es 1eo 1ea 31ar)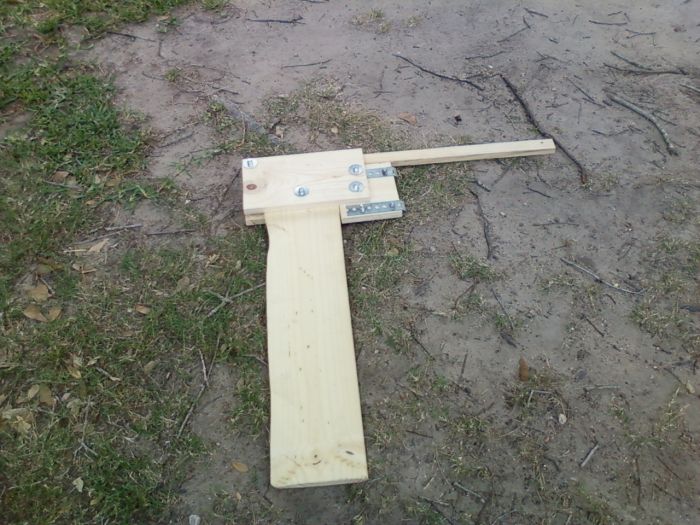 Eric Comstock's rudder design and a truly elegant design. Glad I hadn't made a rudder before he invented that one.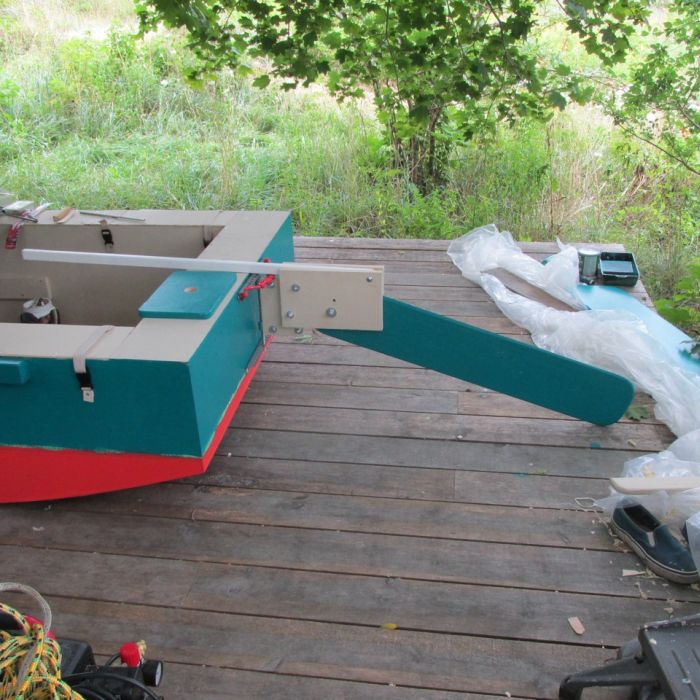 Here is how the rudder looked right after attaching it. That red cord is a handle to carry her by. It will have hooks to take it off and also to save its getting severed by the sharp edges of the holes. That turquoise piece of wood on the deck is the spacer for the side of the boat before the leeboard goes on.
Those straps with buckles you see in this photo are our attempt - Jenny's invention - to have well-enough sealed large hatch openings in the deck so I can slide my oars into the airbox for storage. I'll probably keep one out for getting off shore and emergency use. There is acrylic caulking under the lid on tiny support ledges (or maybe she forgot the side parts of those). Anyhow, I shall see how they work when capsizing. If only a little water seeps in, I shan't worry; if a lot, I'll first try another gasket and then screw them down permanently. I couldn't get any decent buckets; they have changed their design recently and the ones I first had got absorbed into my general living.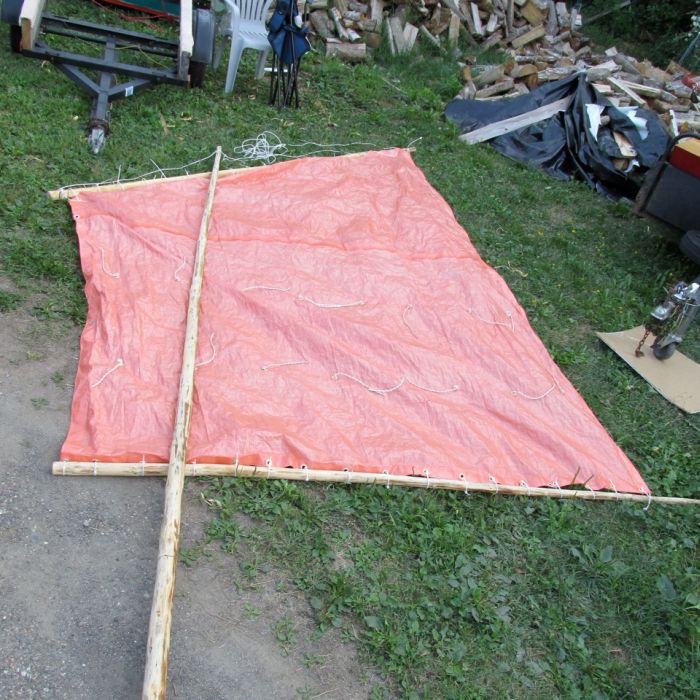 Made the sail and fastened it to the spars yesterday. I think I'll sand both yard arm and boom to be more similar in diameter all along them. Have some concern that my mast is too skinny. It is a bit less than 3 " at bottom.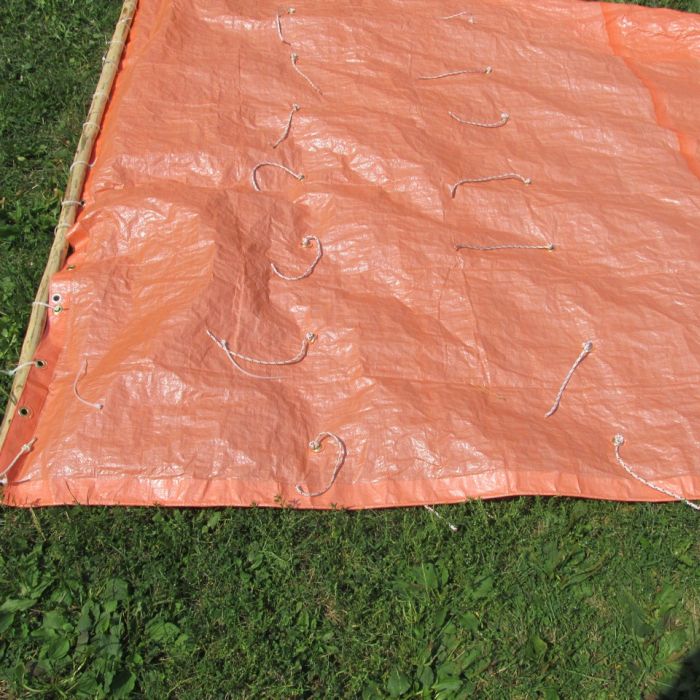 Still working on cuddy roof & some other things, so still working towards getting out to sail. Yesterday Rebekah (who helped me over Halloween weekend) and I cut reef points to length with her late mother-in-law's hot knife (for cutting nylon clothing, I think) and knotted them into two rows on the sail. Then we fastened on the yard arm & boom and laid the mast over it to make sure the boom clears the cuddy roof with lots of lookout space below. Sail area is just under 70 s.f., with single reef about 55 s.f. and double reef, about 39 s.f. Single reef may be best for initial sailing if breeze is fresh. Take no unnecessary risks in unfamiliar craft.
Love the speed and ease of processing digital film!