More Mast Chocks
By Helen Opie #904 "Molly Kool" (1es 1eo 1ea 31ar)
Today Rebekah came over. She's the one who worked on Molly Kool with me over Halloween weekend last year. While I sanded the glued-on chocks with an un-connected sanding belt, like polishing shoes if anyone does that any more, Rebekah slid the pipe scrap up to see if the chocks would go in yet. Suddenly, they did!
Then we marked the excess sticking up and I cut those scraggly tops off. One broke free, so we glued it back in and also filled another gap with tiny slivers. I was getting into watchmaking mode again; fortunately. Rebekah nudged me back on track; get her finished and get her sailing! The glue is drying and we went on to other tasks.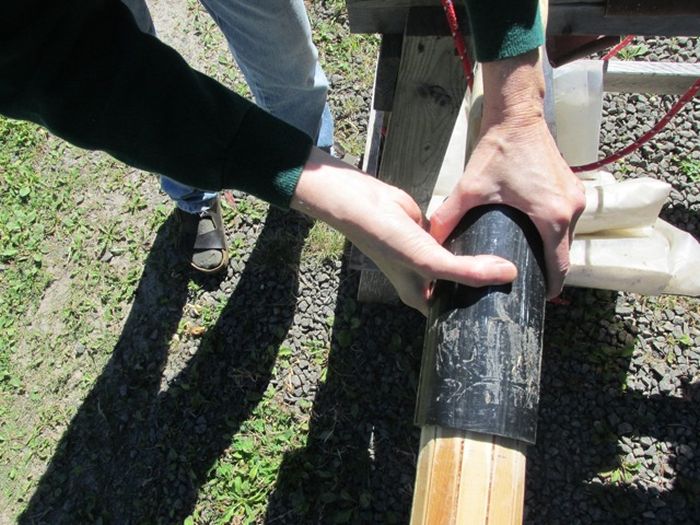 Fitting chocks; testing fit with pipe scrap.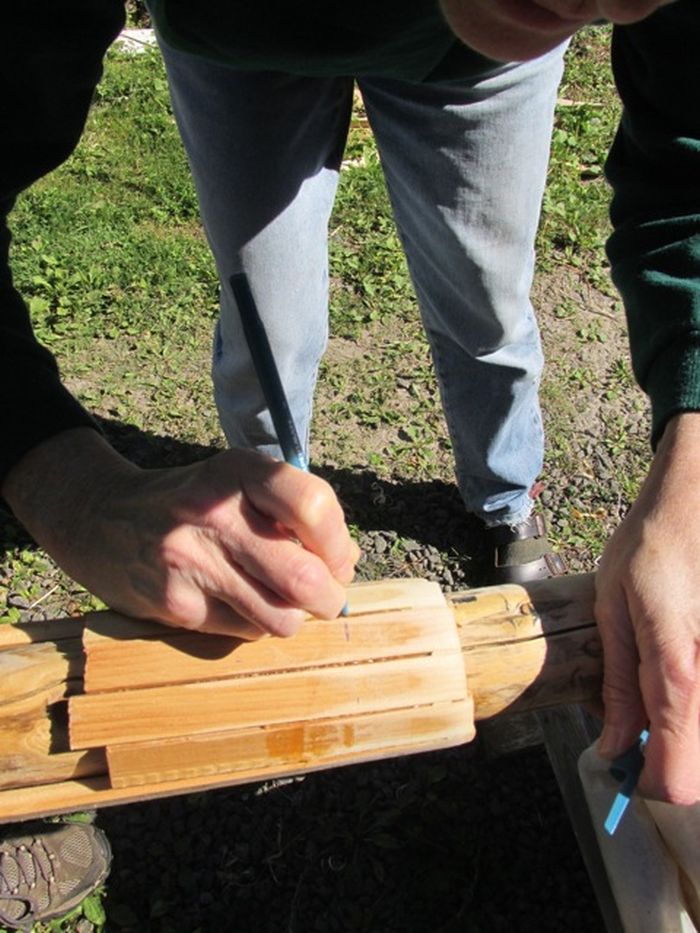 Fitting chocks; marking line at cuddy top.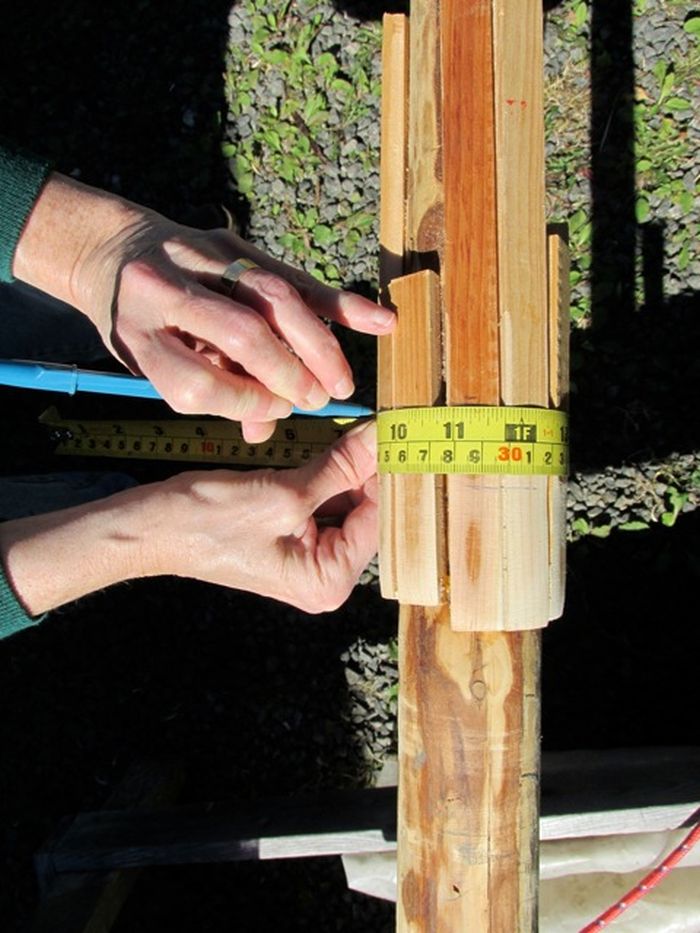 Fitting chocks; continuing marked line all the way around chocks.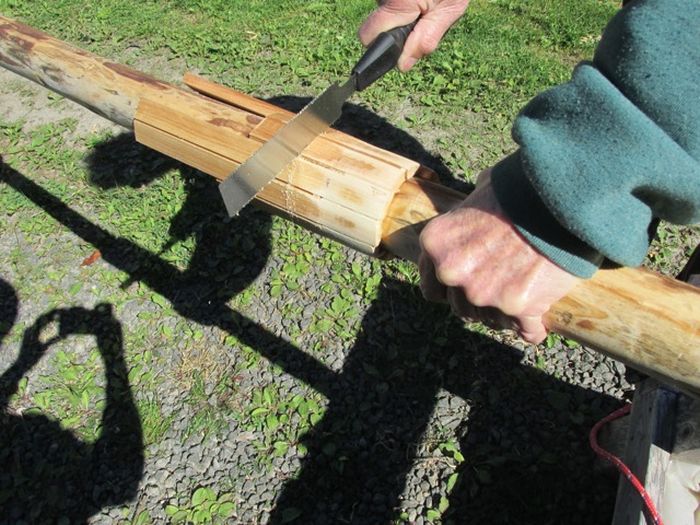 Fitting chocks; scribing line with saw.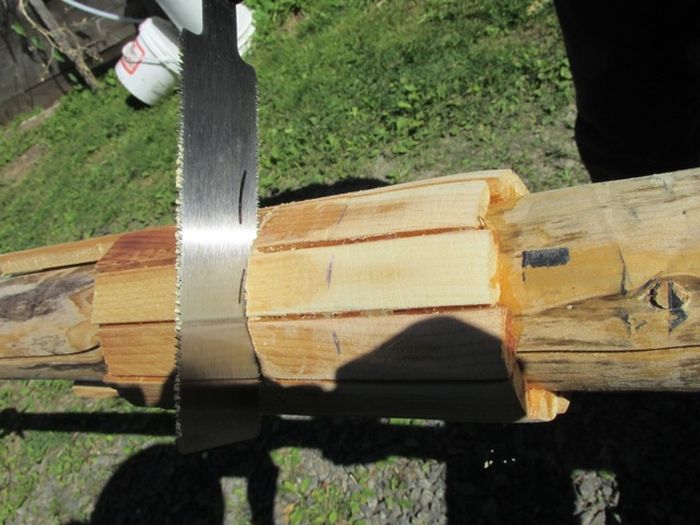 Fitting chocks; cutting off excess at top. Note depth mark on saw to avoid cutting into mast itself.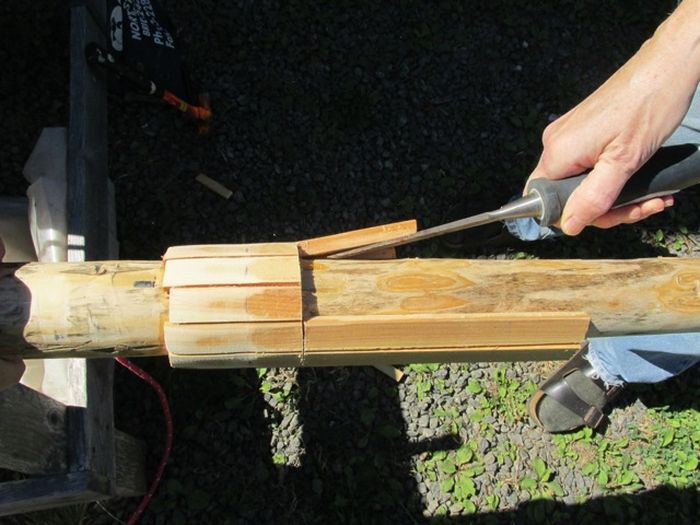 Fitting chocks; prying off scrap ends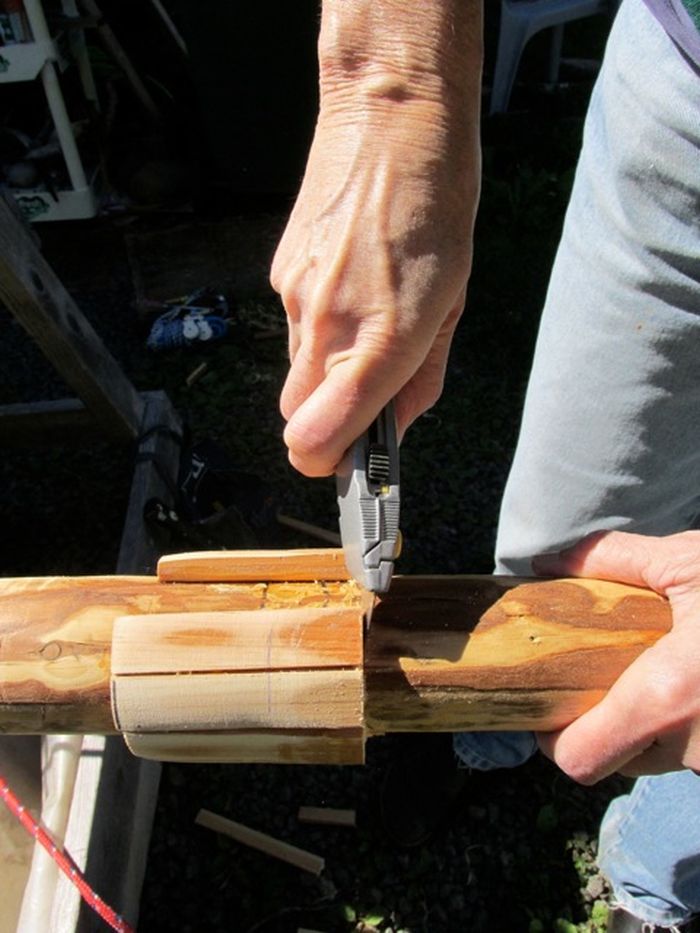 Fitting chocks; one chock broke loose. Trimming rough bit and removing old glue.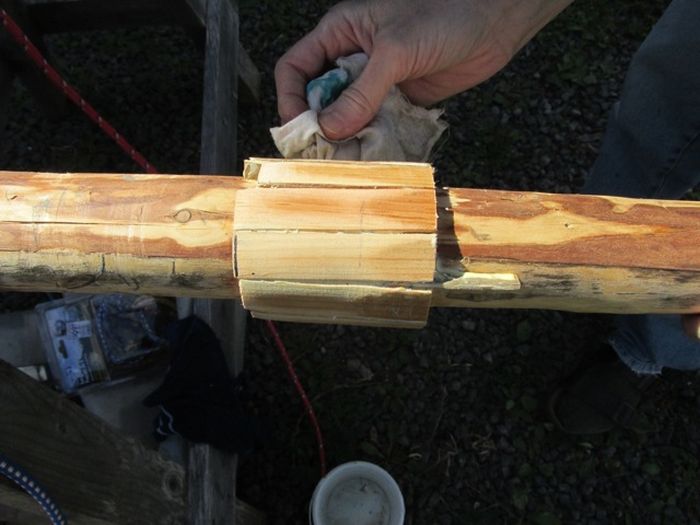 Fitting chocks; removing excess glue.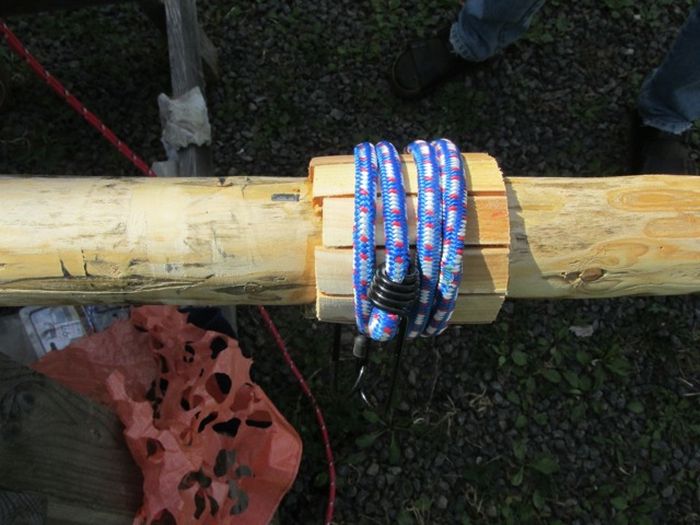 Fitting chocks; clamped with bungee cord until tomorrow.