2006 World PDRacer Sailboat Championship Race - Awards
By Doug Day (retired) #1 "DUB"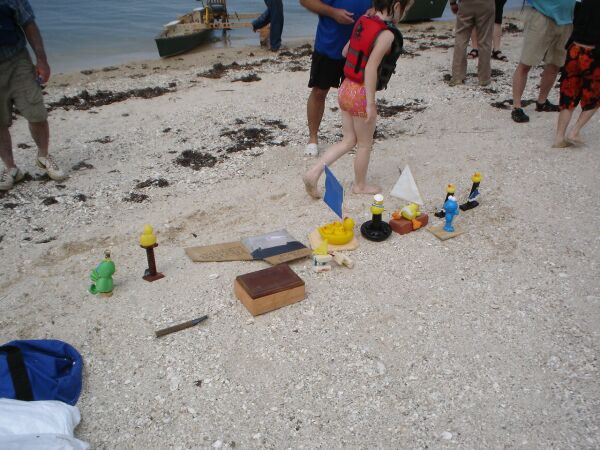 Here is the lineup of trophies. The box in the front is the "box of boat bits" which was almost destroyed in Katrina.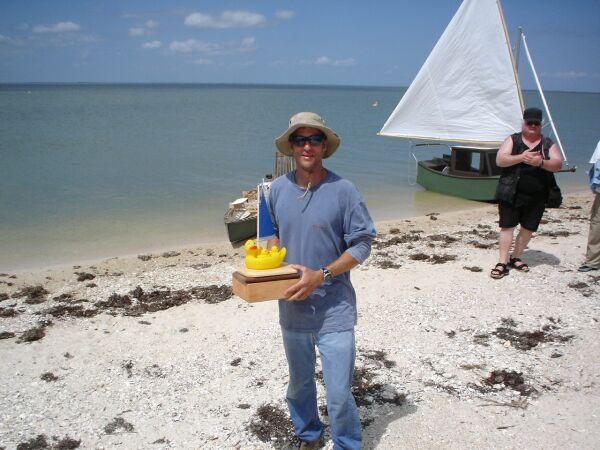 1st place: Dave Sargent, this is his 2nd year as champ!
It is one large duck with several small ducks on board.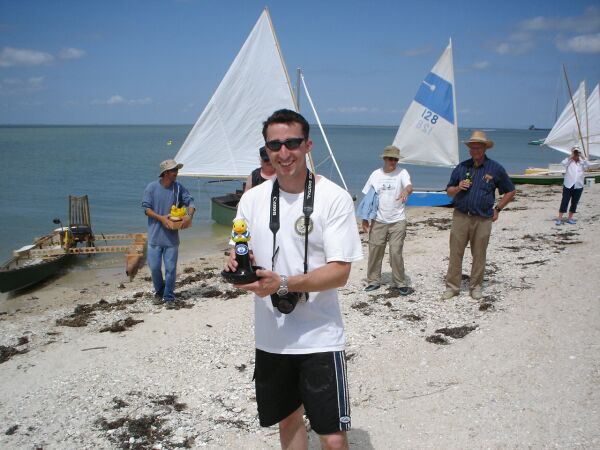 2nd place: Phil Keck
Very practical trophy, it is a brand new mushroom anchor.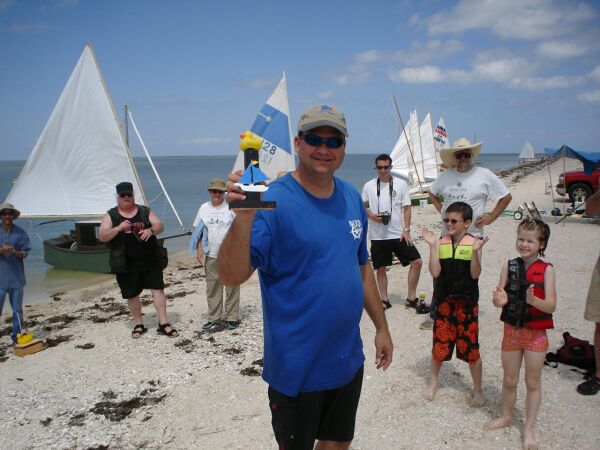 3rd place: Scott Widmier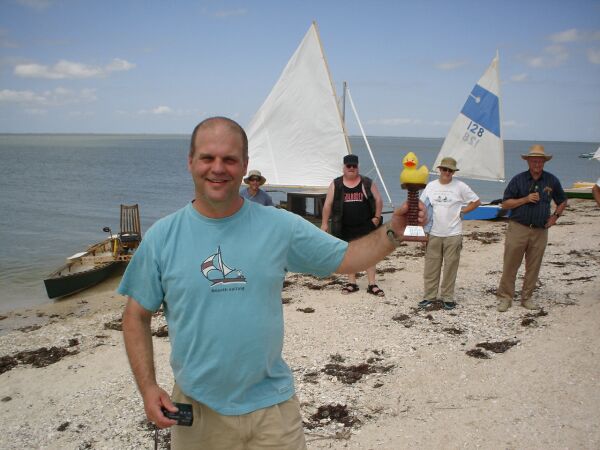 4th place: Andrew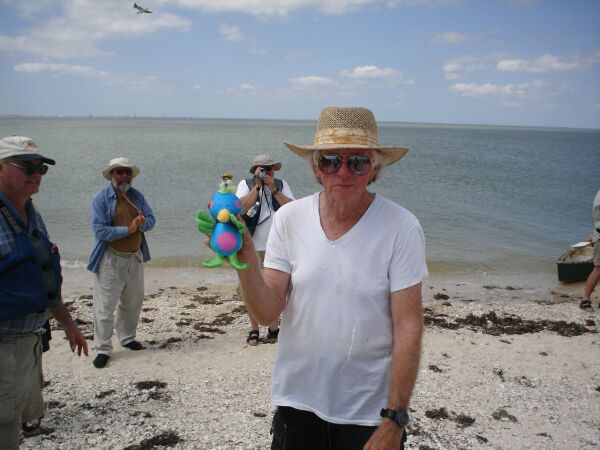 5th place: John Wright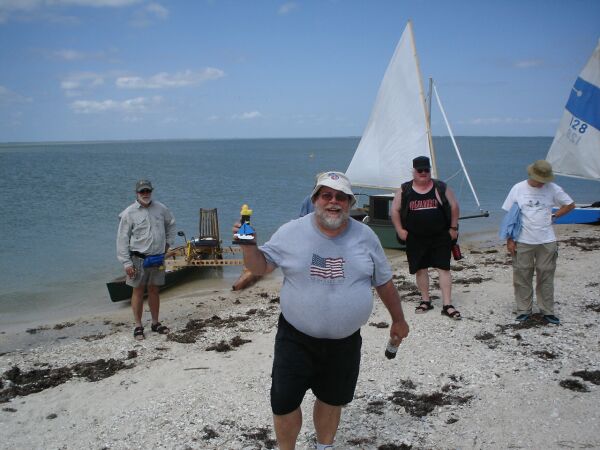 6th place: Bill Giles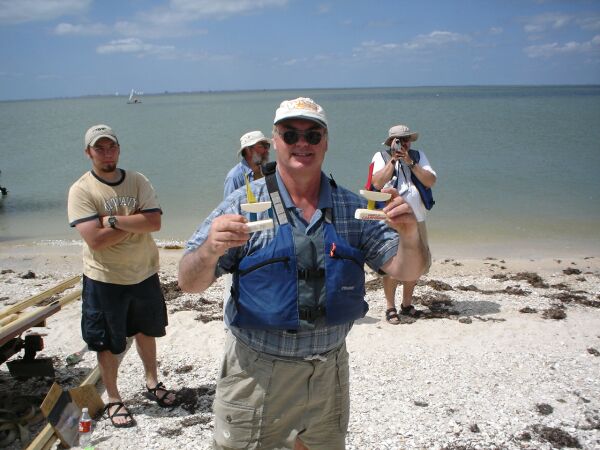 7th place: Tim Cleary
The little boats seperate from their bases so they can be sailed around in the bath tub.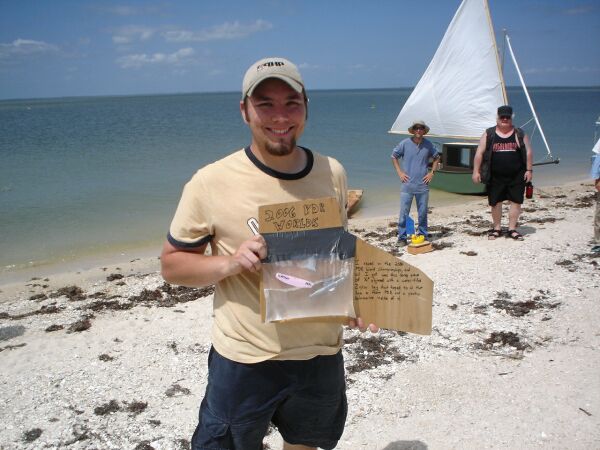 8th place: Andrew Creamer
Made from leftover plywood, the boats in the bag float around making it the first trophy with movement I have ever seen. Sort of a poor man's / redneck snow globe !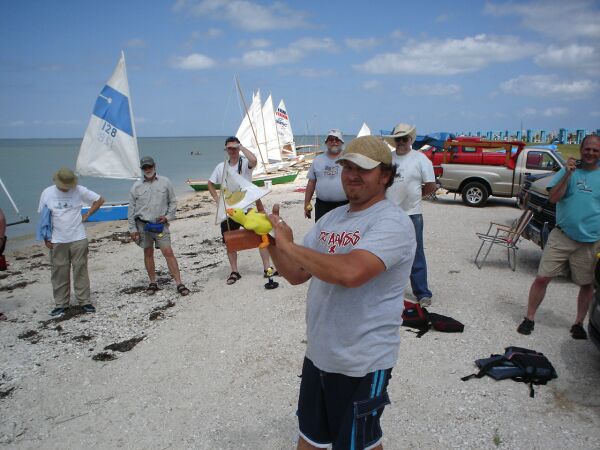 9th place: Jason Nabors
The trophy is Ken Abrahams recycled original world championship trophy, it is a brick with a cloth sail featuring the original logo and soft duck.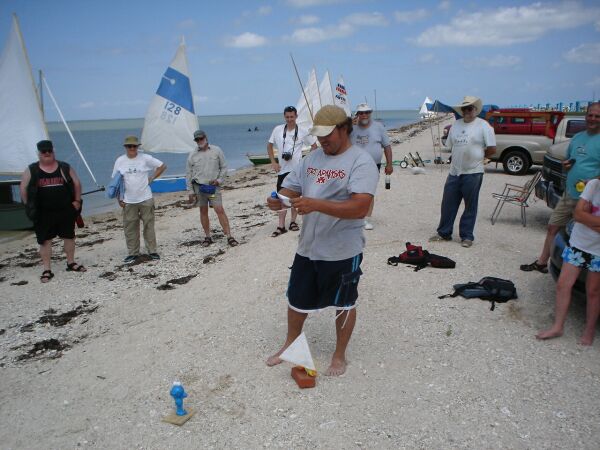 But wait!! There is a
SURPRISE trophy
for last place!!
Dave Gray from Polysail.com donated a gift certificate for one free polytarp sail. Suddenly several other sailors said, if they had known about it, they would still be out there trying to get last place.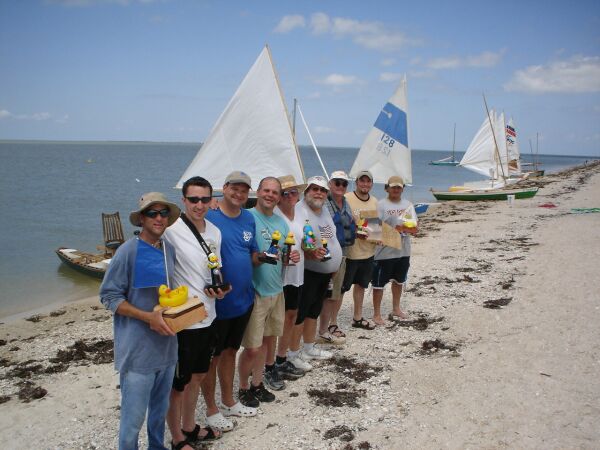 Back to main page