2006 World PDRacer Sailboat Championship Race - Eagles Nest
By Doug Day (retired) #1 "DUB"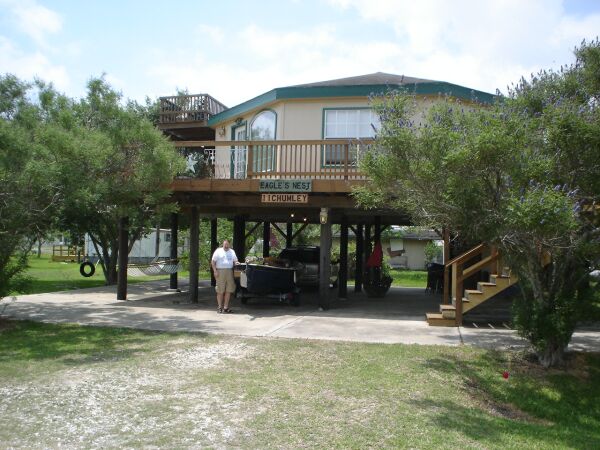 I have been coming to Magnolia Beach for years, and it really is my favorite place in all of Texas to sail, but in all previous times I have slept on the beach in a tent. The mosquitos eat me alive, people wake me in the middle of the night as they walk by, and even though I use an air mattress, it isn't that comfortable. This year I stayed in the rental cottage and it was GREAT!!!! Air conditioning, great view, their website says it is a vacation cottage, and they aren't kidding.
Here is what the Eagles Nest looks like, it is a house on stilts so it can survive the storm surges. It is located right off the main road that takes you into town.
One really nice feature is that Tim could pull his minivan plus his 21' Sea Pearl completely underneath the house. There is a bicycle to use, a hammock, and at night the underneath area is all lit.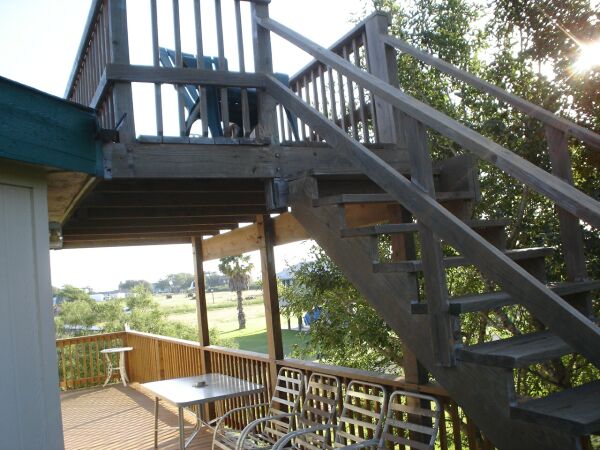 I walked around the main deck and then to the upper deck.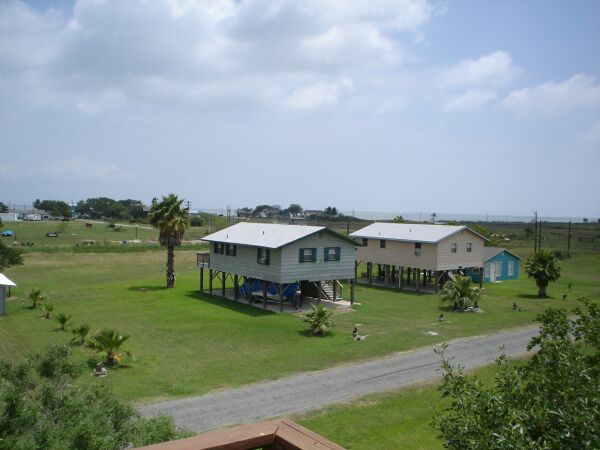 No wonder it is called the "Eagles Nest", you can see the entire town from here and out into the bay.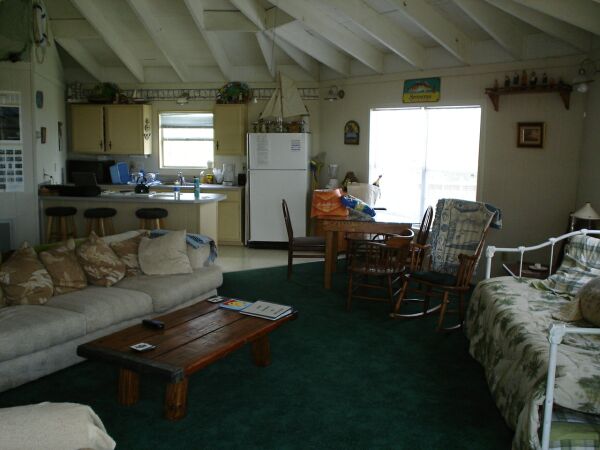 From this picture, I am standing at the front door looking into the living room. The house is octagon shaped, to the left (not in the picture) are 2 bedrooms and a bathroom.
The couch to the immediate right is a day bed, so it is a mattress that could be slept on, plus they have a cot in the back of one of the bedrooms so that makes a total of 4 beds.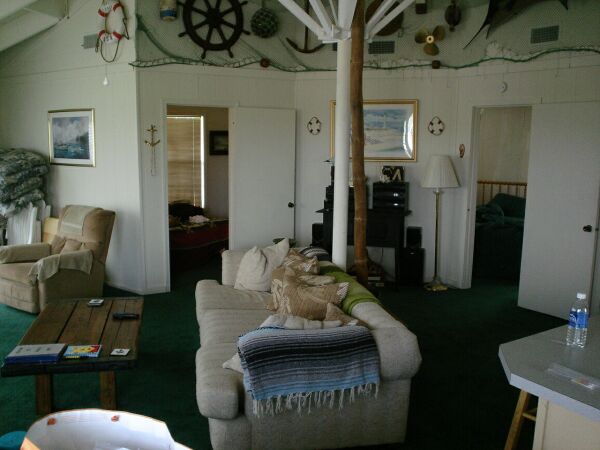 I am standing at the window which is behind the rocking chair in the photo above -- am looking at the back where on the left are 2 bedrooms, then the bathroom to the right.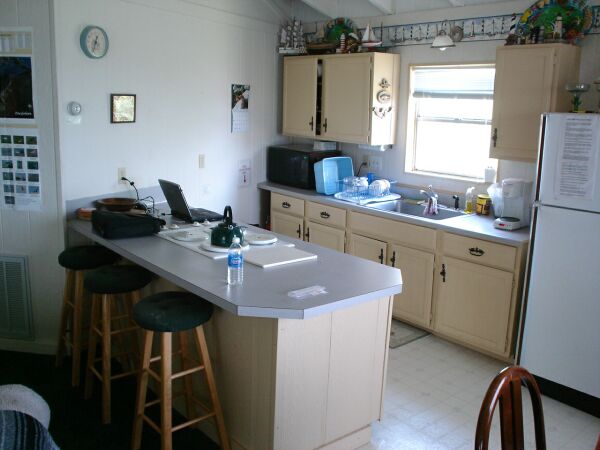 Here is the kitchen, I was so pleasantly surprised when I discovered that it is fully stocked ! There are all sorts of spices and condiments, all the dishes and coffee. Sort of like instead of a rental, I was staying at a friends house who was out of town.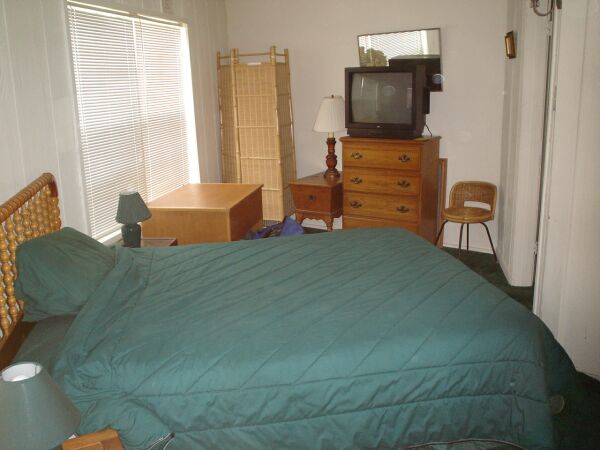 This is the bedroom I stayed in, keep in mind that I am backed into the corner and am not using a fish eye lense. It has a good amount of space.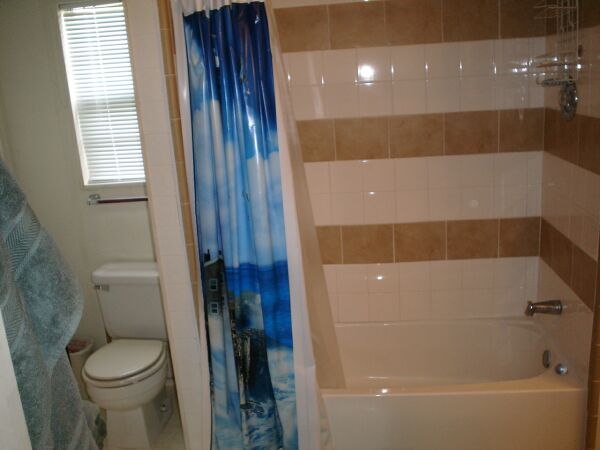 The bathroom was just redone, really great tile job in the bath surround.