2006 World PDRacer Sailboat Championship Race - Race 2
By Doug Day (retired) #1 "DUB"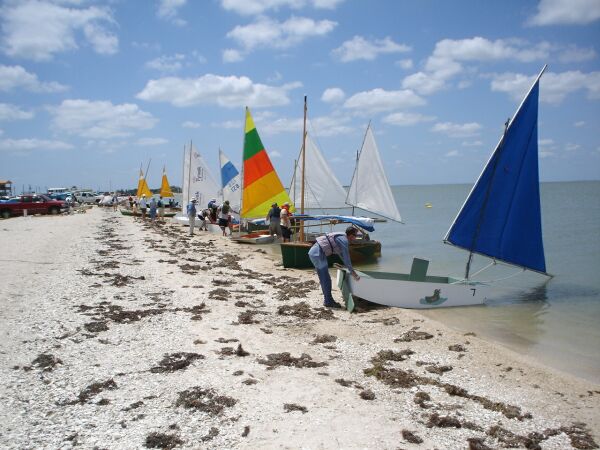 Looking from the end of the line.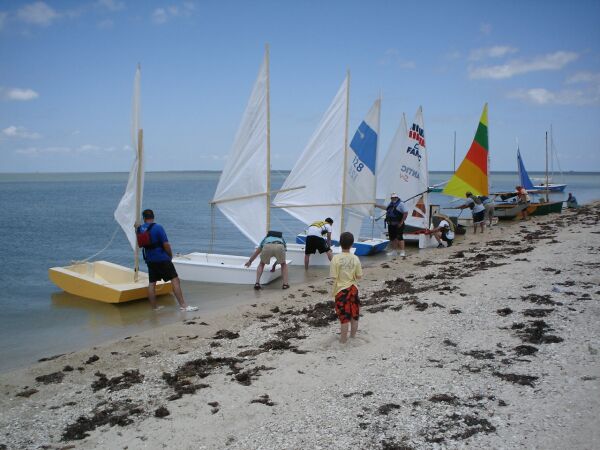 Here is looking from the head of the line, the pole position.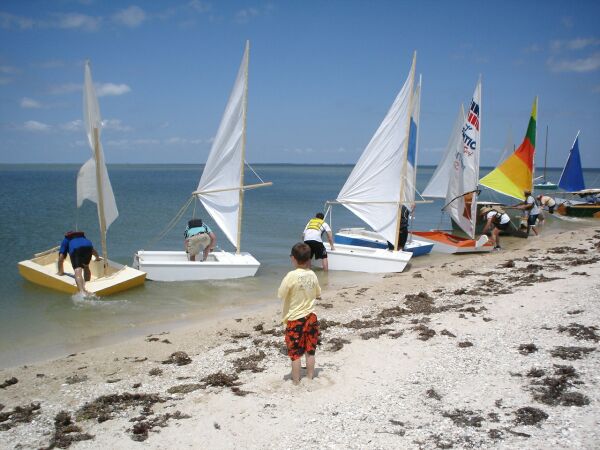 1 Minute !!...
30 Seconds...
15 Seconds...
WRRRRRRRRRR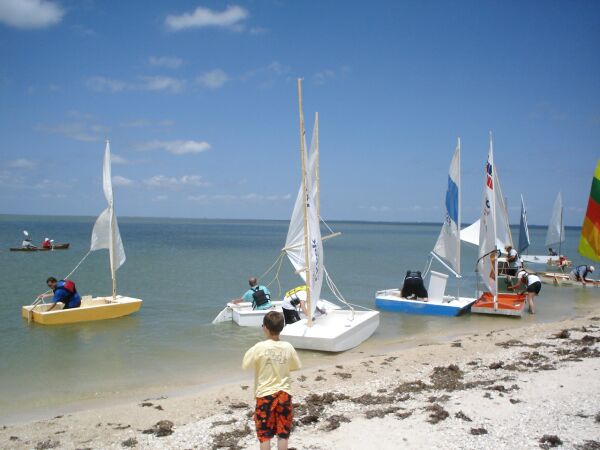 And then the wind died. When I say "died", I mean flat, nada, zippo, someone could fart and I would feel it.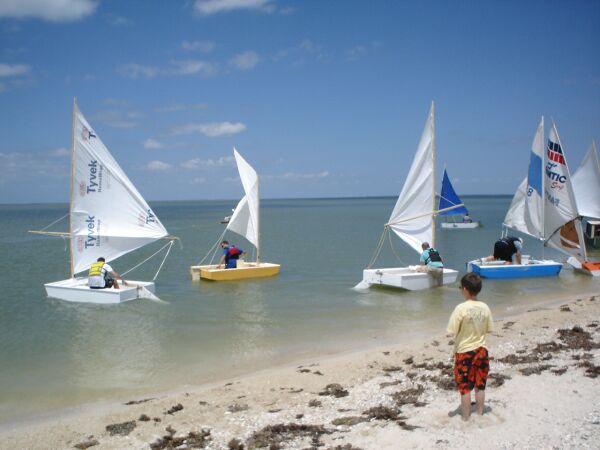 What seemed like 2 minutes later and the wind came back, they were off for real now.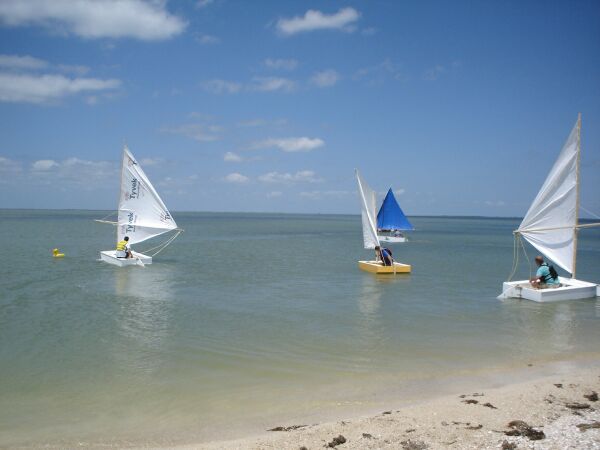 Phil Keck was closest to the starting mark, and Dave Sargent had a lot of distance to make up.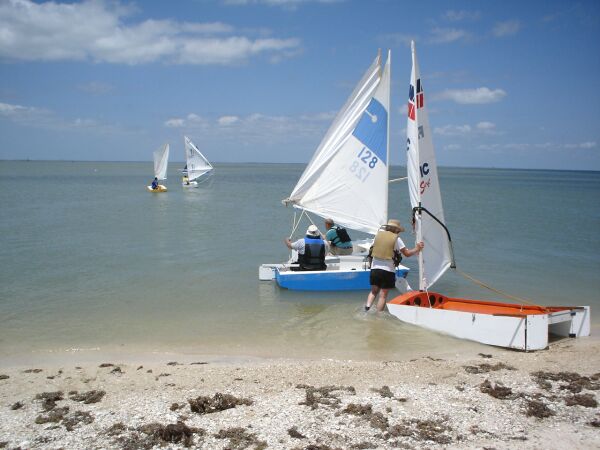 Scott pulled in behind Phil and stole his wind, Phil was forced wide to get clear air. John Wright was tangled with Andrew and Bill, all of them still stuck on the beach.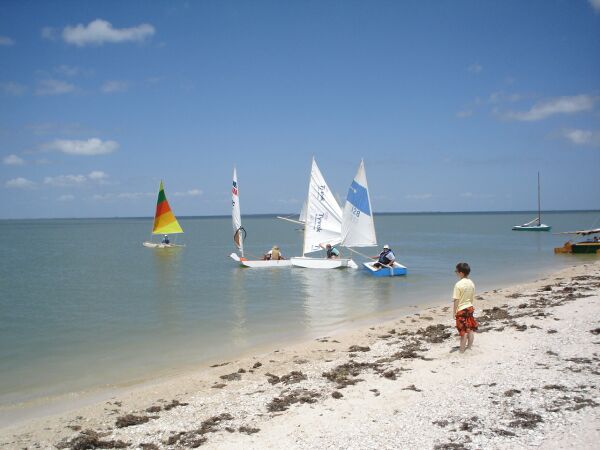 The beach party was finally able to untangle and get free.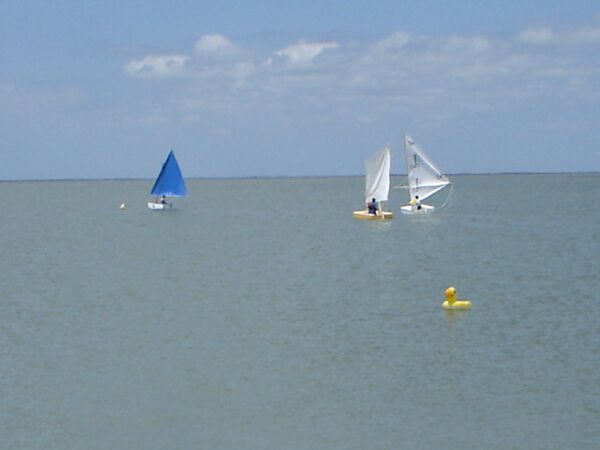 Dave Sargent with his clear air was able to break free, looks like his gamble paid off!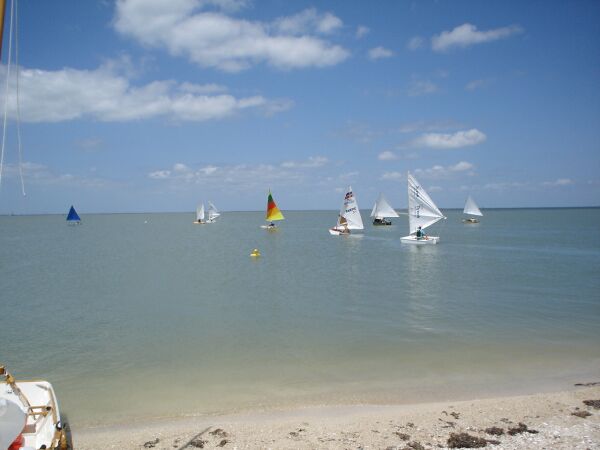 Just after Dave Sargent passed the first mark, the rest of the fleet is trying to fetch it.
Back to main page