2006 World PDRacer Sailboat Championship Race - Race 3
By Doug Day (retired) #1 "DUB"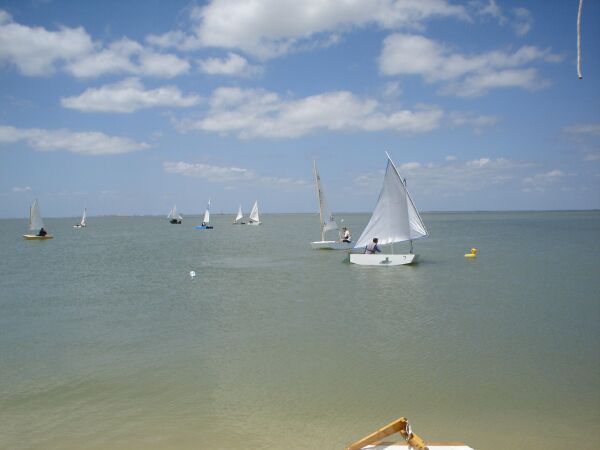 The wind would come and go, and since the course was shorter there was a lot of congestion in the middle. Dave was weaving his way back to windward while many others were trying to do make the windward fetch in 2 tacks. This is just as
Dave crosses the line to win lap 1,
with Phil right behind him.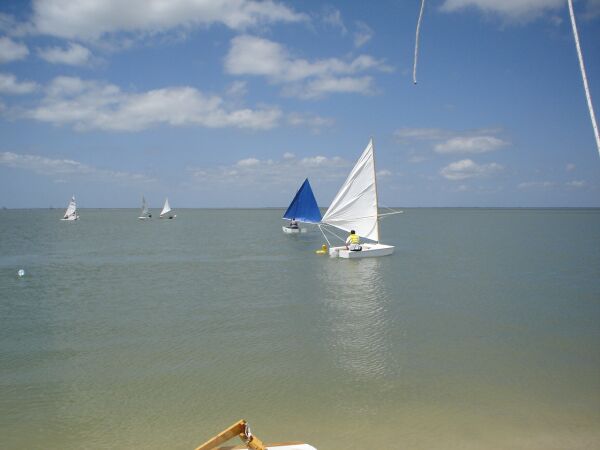 Phil makes it around the mark.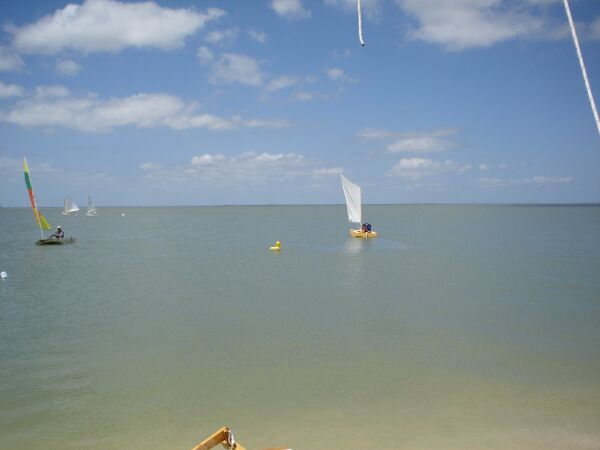 Scott makes it around, amazingly flying a 4 sided sail. Those usually can't climb as well as the 3 sided ones.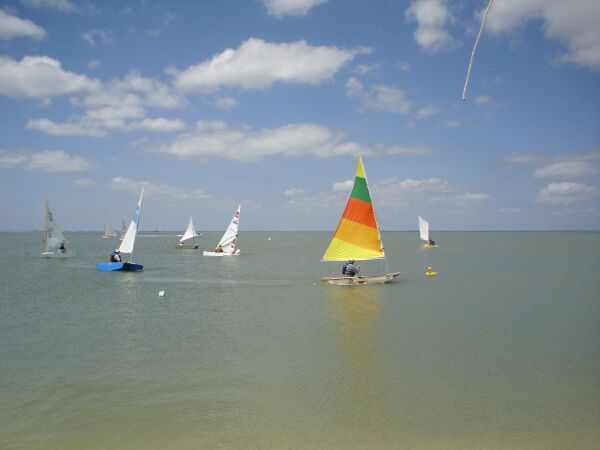 The bulk of the fleet is fetching their first lap.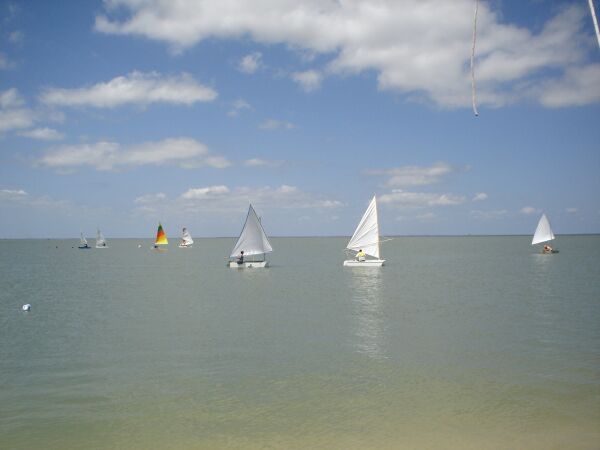 Someone snagged the windward mark, so it is a little further down wind now. The battle thru the trafic had
Phil Keck pull ahead and win Lap 2 !!!
One final lap to go.
Here is something interesting, look in the background, you can see Tim Cleary's yellow and orange sail. Just to the left of it is the leeward mark. Now continue looking left past the 2 PD's and there are 2 small specks visible in this photo.....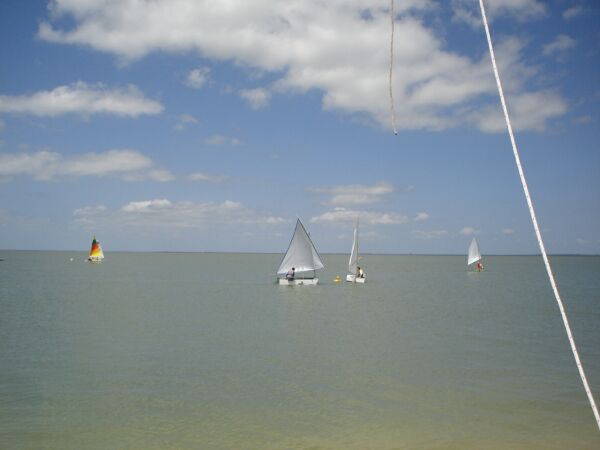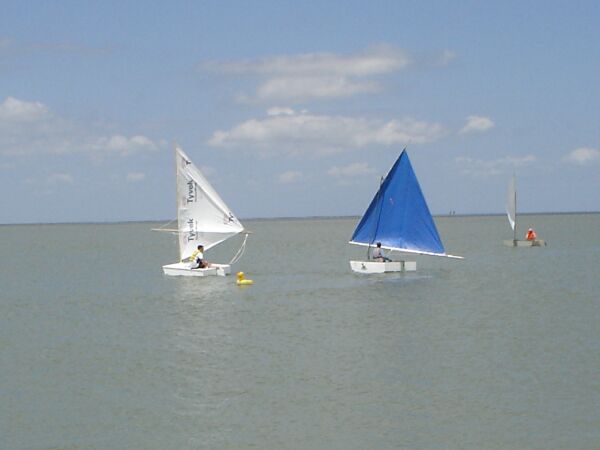 The wind was dying again, you can see there is little boat wake, they are trying to use every breath of air the best they can.
You know those two specks, they were boys swimming on boogie boards out to steal our leeward mark! In the middle of the race !! Tim Cleary came up to them right as they grabbed it, Tim yelled at them to leave it alone and they started swimming back to shore. Darn duck thieves!
Back to main page