2006 World PDRacer Sailboat Championship Race - Race4
By Doug Day (retired) #1 "DUB"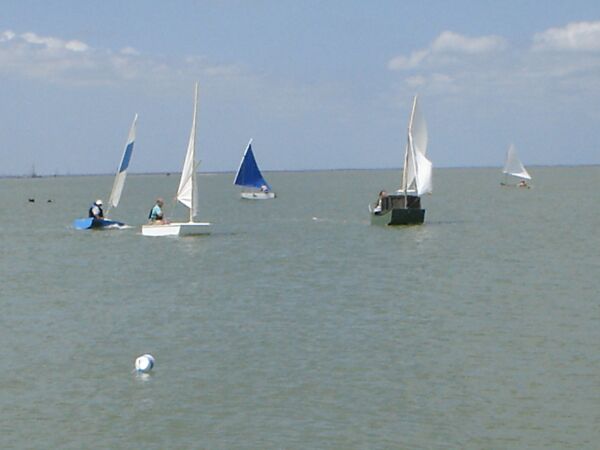 Beating his way to windward, Dave has retaken the lead.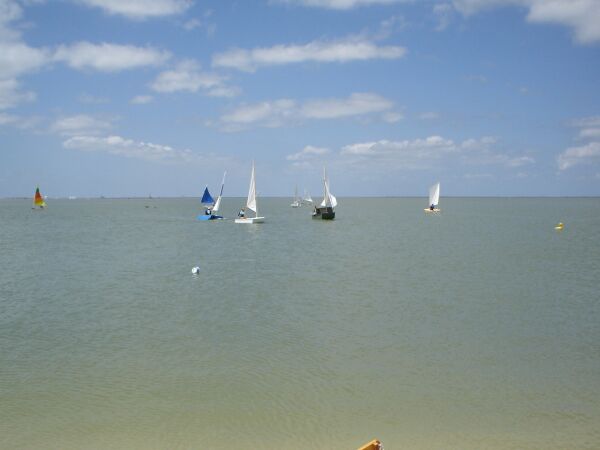 For most of the fleet, they are working on their 2nd lap, except for Jason Nabors...
The specks in the background are on their own journey back to the beach.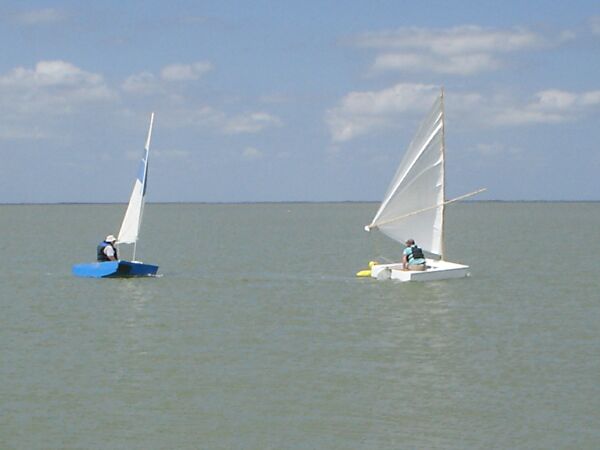 Andrew makes it around...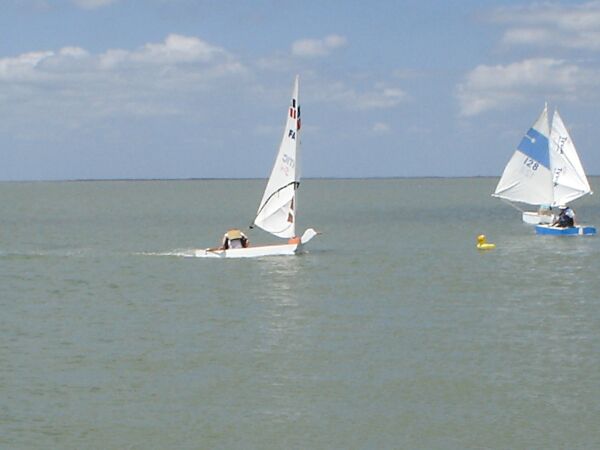 .... moving the mark again. John Wright is chasing close behind.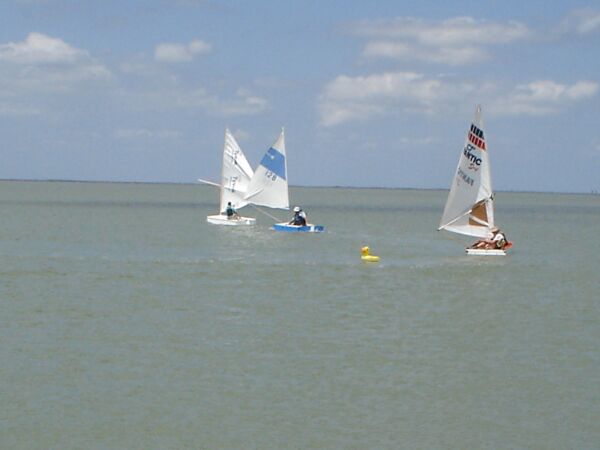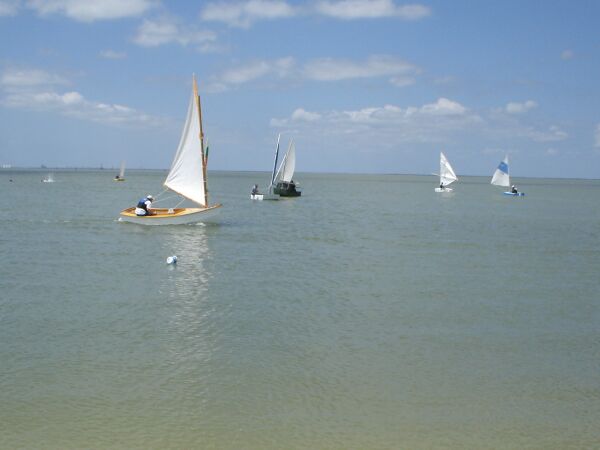 And then the Bolger Bobcat takes first place! Errr... Ummm..... I am not sure that Bolger Bobcat is class legal to race. :)
One of the specks is even throwing up a rooster tail.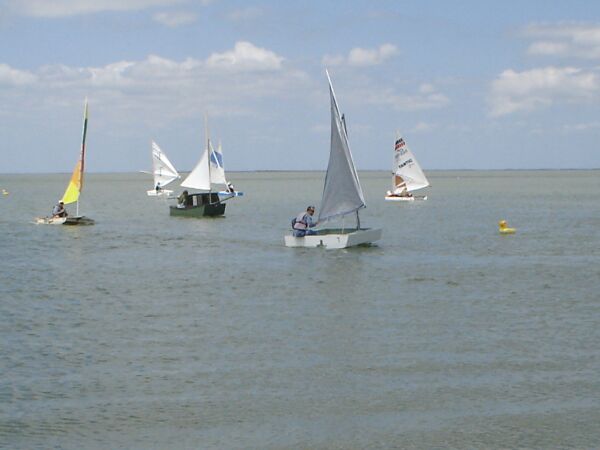 David Sargent fetches the finish line to win the 3rd annual Puddle Duck World Championship !!!
Back to main page