2006 World PDRacer Sailboat Championship Race - Race 5
By Doug Day (retired) #1 "DUB"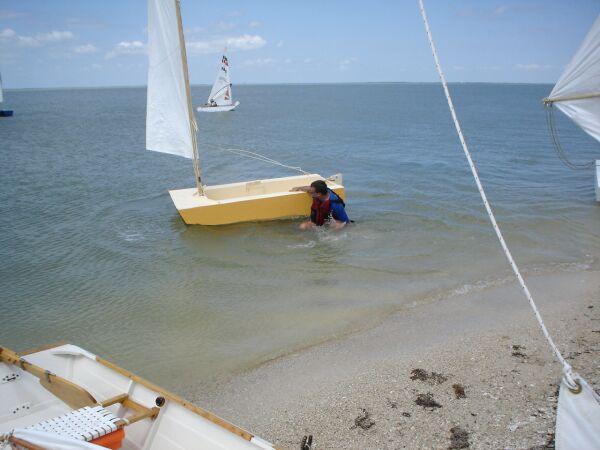 The rest of the field were completing their laps, here Scott finished and was coming in to the beach. Since his rudder didn't kick up, it caught on the bottom as he was landing which suddenly made him stop, tossing him over the side. Whoops? ... and I had my camera ready, double whoops! :)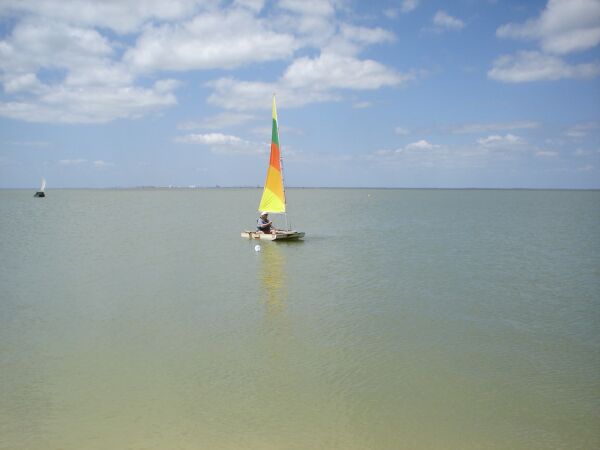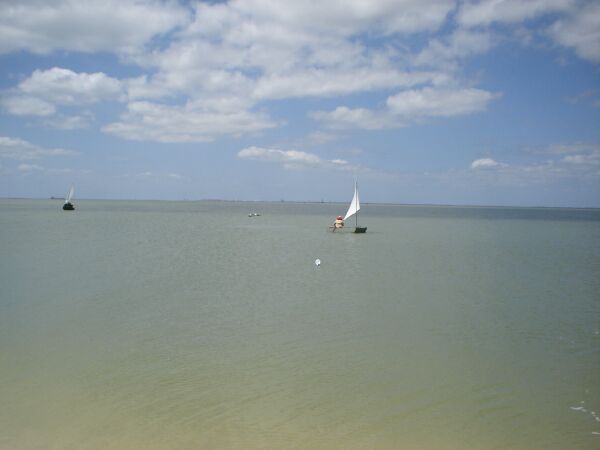 One by one they all cleared off the course, and the real race started - the race of determination between Andrew Creamer and Jason Nabors.
Knowing that if they didn't finish their 3 laps, they would get a DNF, which means "did not finish".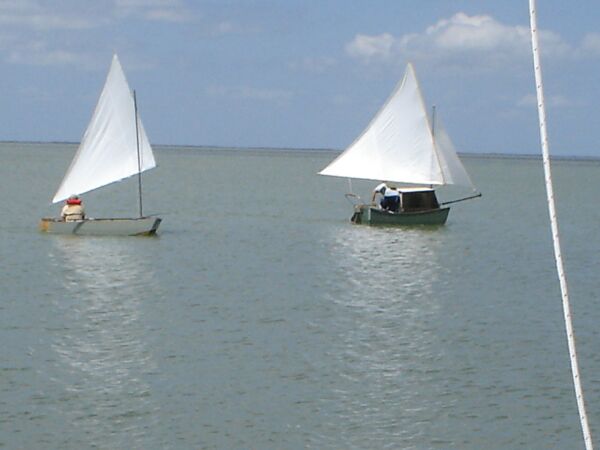 Andrew was nursing a broken rig, his sail was destroyed in practice so he was using loaner sail. Also he has very small bilge boards which aren't very effecient to windward.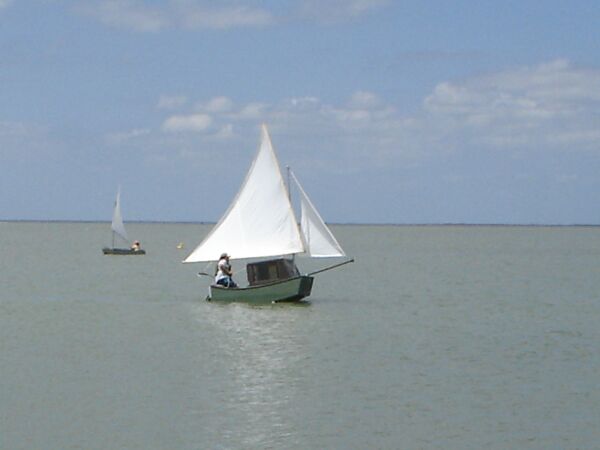 Jason had another problem all together. With his beautiful huge cabin, it provided enough windage he had a lot of resistance sailing to windward. He later told us that as soon as he opened his sliding windows, he could sail a lot better to windward. Yea, you heard me, he has windows that slide open, and are tinted !
The other problem was his jib, but he soon fixed that since he has a home made roller furler. One hand on the tiller, the other pulls the drum line and his jib half rolled up. The line went into his teeth, then another yank with his free hand and the jib was completely furled. He could then pull thru a tack and deployed the jib on the other side.
Months ago, chatting with Jason offline, one of the concepts for using his new and improved Sea Flea was to sail cross and down wind, and for upwind work use a small outboard. He completely refurbished the Flea and she looks to be the most comfortable cruiser in the entire Puddle Duck world fleet.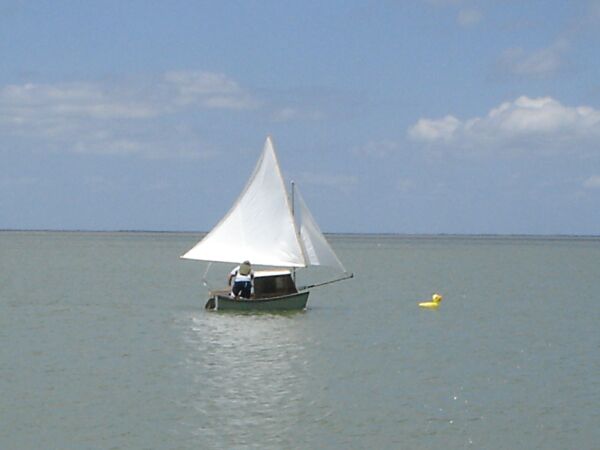 It was tight between the end of Andrew's 3rd lap, and Jason's 2nd. Jason wasn't giving up though, alone he headed back down to the leeward mark, and started the long trek back up wind.
Back and forth he would go, making 2 final runs on the mark coming ever so close each time. We all watched his un-ending tenacity and just as he broke the line, the entire beach lit up in a roar. Jason rose his fist in triumph, he had finished, no matter what.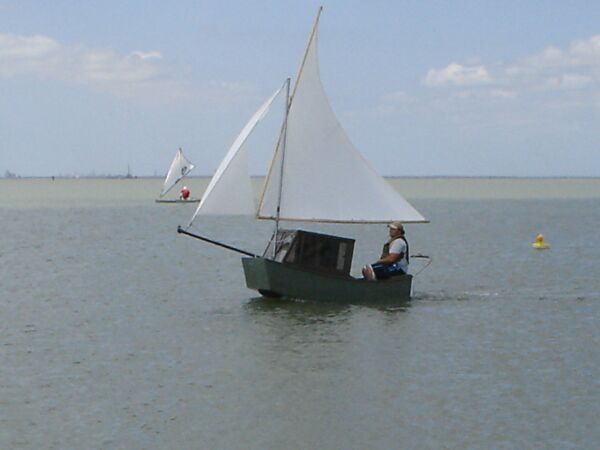 Taking a victory lap. :)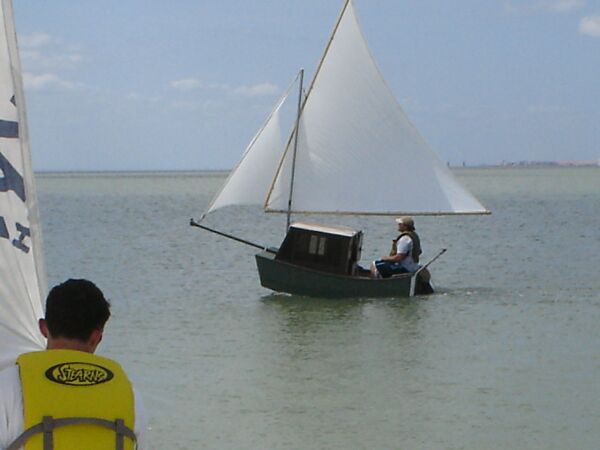 Back to main page