View Of Lake Conroe Yacht Club
By Doug Day (retired) #1 "DUB"

Christopher Judd took the below photos and made a single panoramic view, he has multiple monitors and uses this as his background, says it looks great!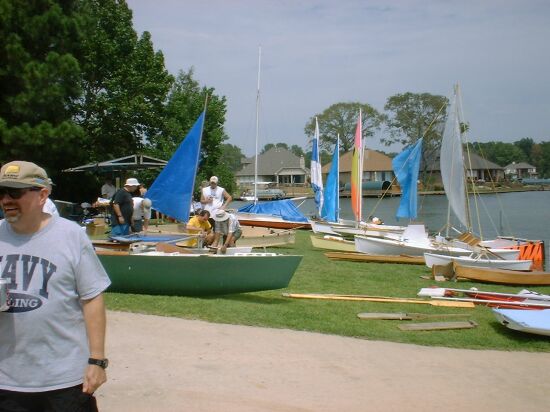 This is what the beach typically looks like.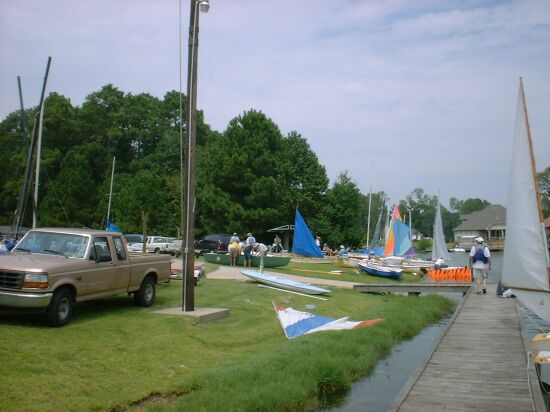 That is the main ramp we use, and the beach area. Lotsa boats..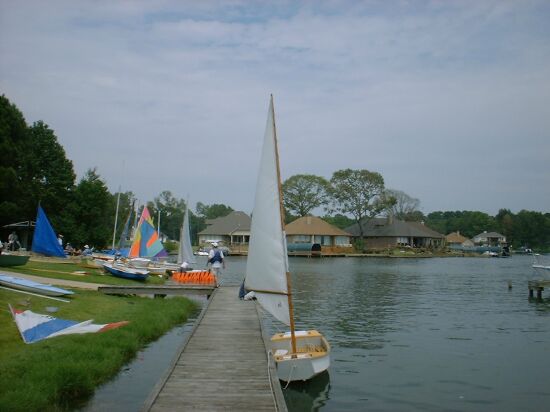 Roger Harlow's boat, a Michalak designed Piccup Pram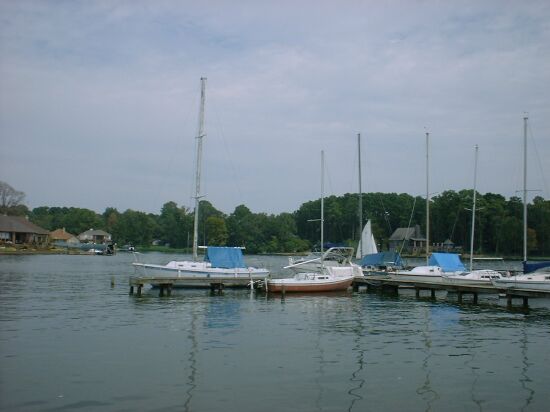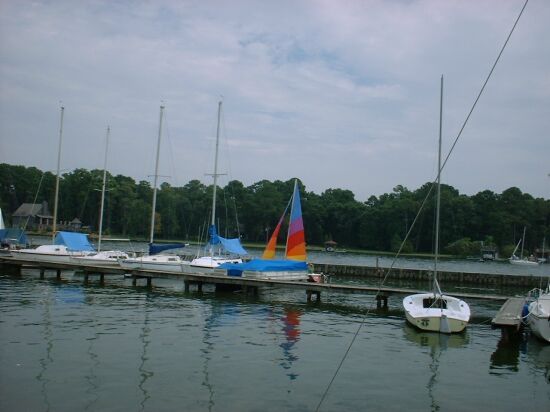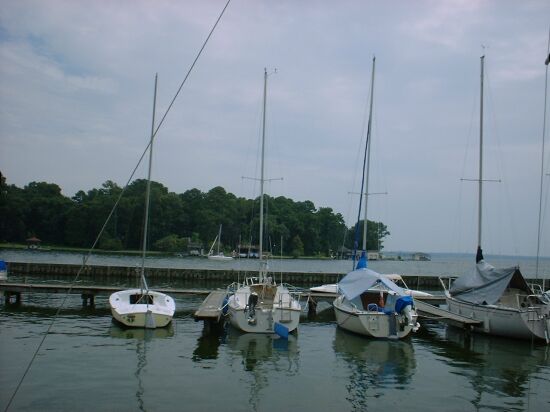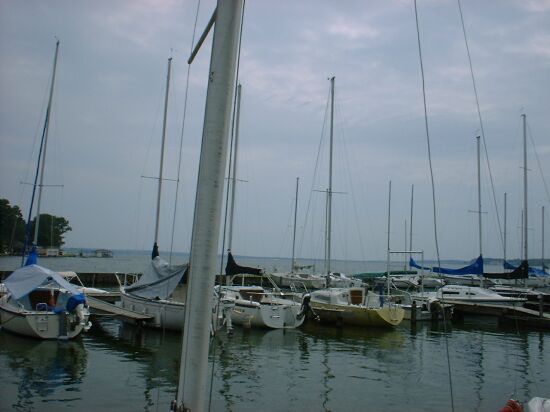 Nice thing about the club, it is almost all sailboats - most of the marinas around Lake Conroe are made up of mostly power boats.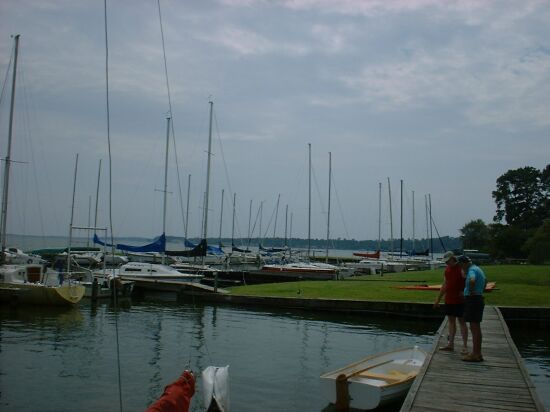 Perry is feeding someone some bull about his boat - more about this bull later.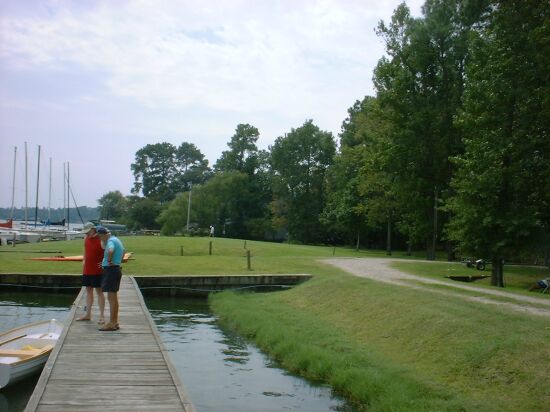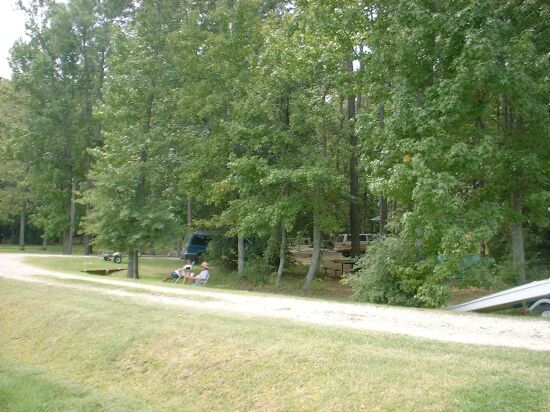 When we got there, some club member had setup camp previously right there in the woods. Just behind that tree you can make out his tent. Had all sorts of camping gear. I didn't get to meet him though.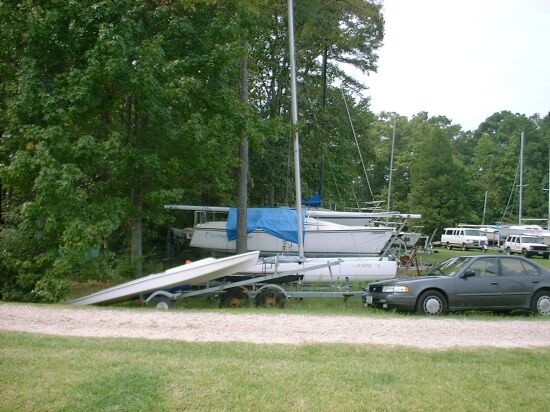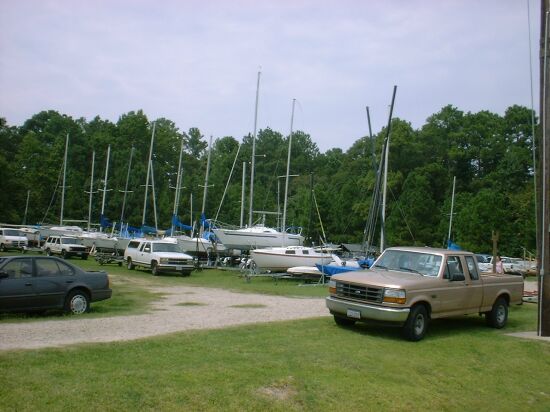 See that flush deck sailboat right in the center of the picture? I really like the looks of that cabin. Have always wanted to get a boat that looks like that, bet it has lots of headroom inside.