Distraction Sailboat
By Doug Day (retired) #1 "DUB"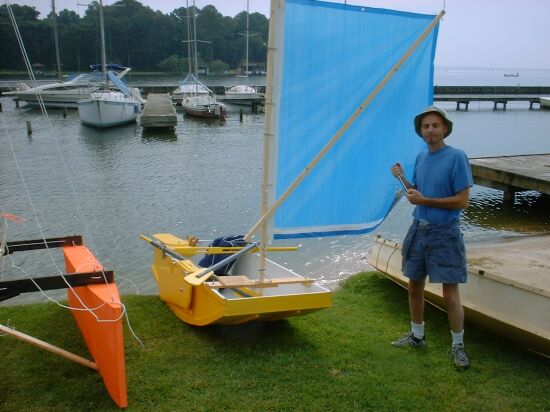 Bret Wilde built "Distraction" - she is a cut down brick that will fit in his station wagon. He had previously built this boat and brought it to the last messabout, but since the design qualified (was built cheap enough) he brought it to race.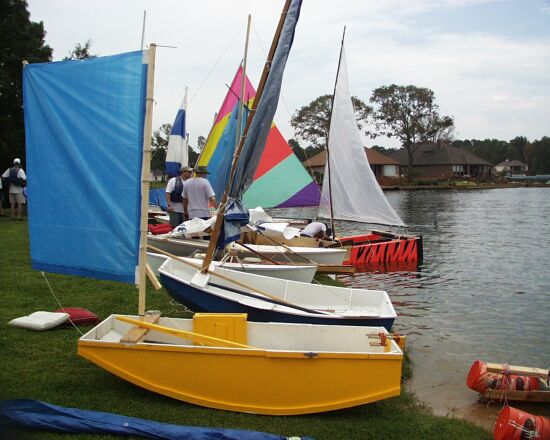 Still in the experiment stage, the gudgeons are just clamped on. This will actually be the first time he has taken her out for a sail, previously only been rowed. The company he works for was having a picinic at Walden marina which is right around the corner, so Bret launched at Conroe Yacht Club and rowed / sailed around the peninsula to visit with them, and he brought a few back to watch the race.
back to main page