Bolger Nymph Sailboat
By Doug Day (retired) #1 "DUB"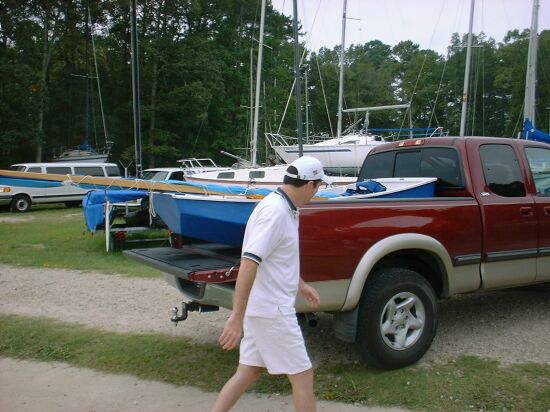 This is Doug Day's un-named Bolger Nymph. She is a boat that he built long before the race, and spent too much money to qualify, but I twisted his arm a bit he agreed to race with us anyway.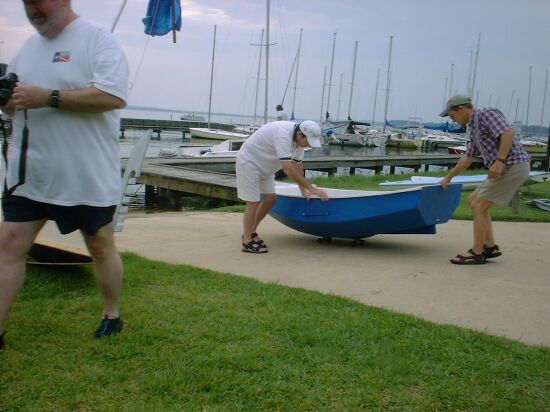 Would you look at that launching system ?!?!? Next step is to tie the skateboard to the truck, backup and slam the brakes on - that would be a quick launch!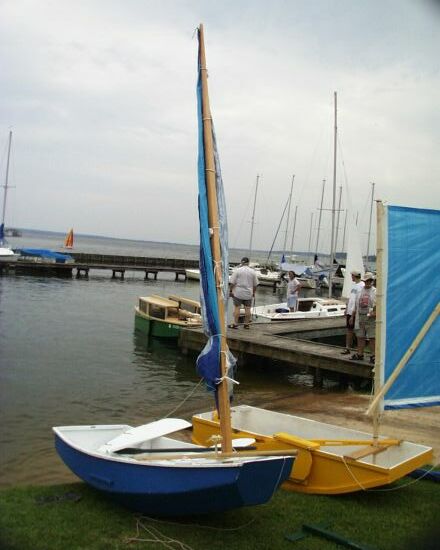 back to main page