Kevin Proa Sailboat
By Doug Day (retired) #1 "DUB"
back to main page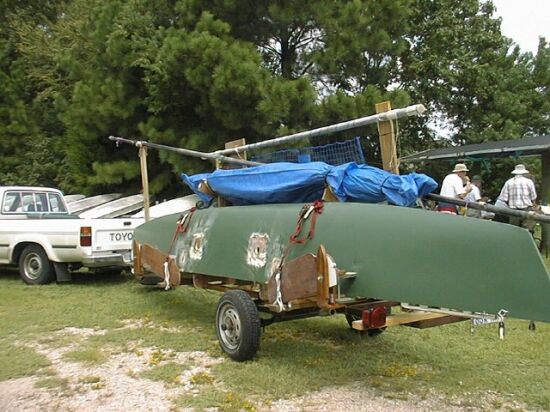 Kevin pulled up and I said "You are missing the other half of your catamaran, do you have someone else bringing it?"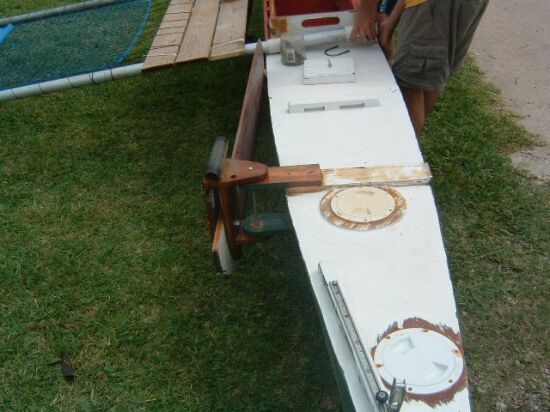 2 hours later, he was at this point of assembly.....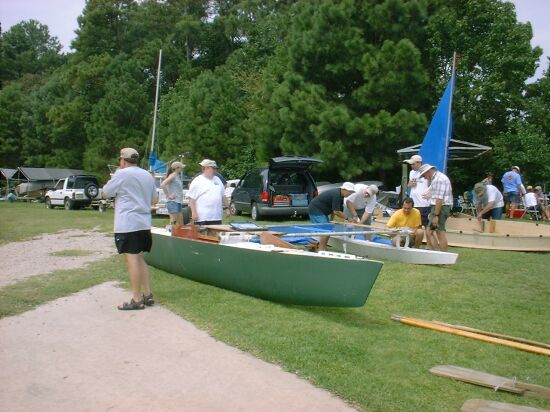 5.6 hours later, the ama was attached ....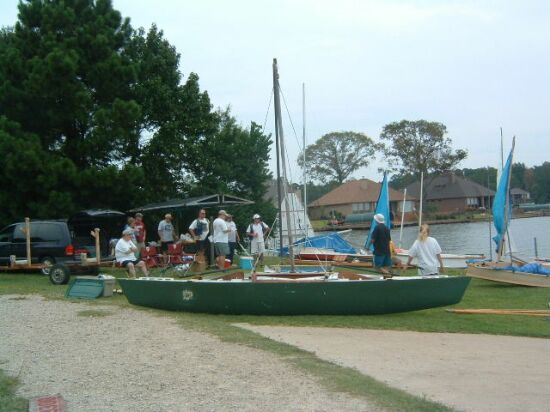 This photo is from sunday morning, we all helped, working furiously thru the night with each of us taking turns pointing our cars towards the project and running the headlights till the batteries were flat. We would then push that car out of the way and drive another up for it's battery to be sacrificed.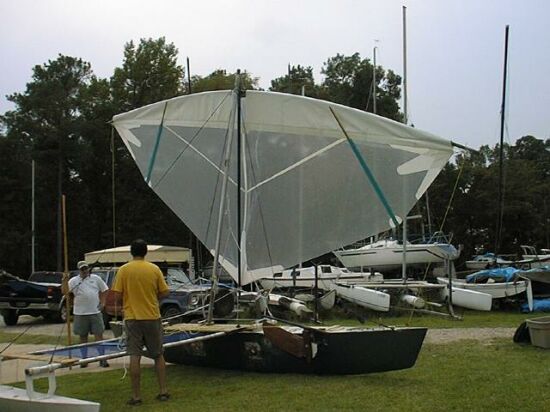 Just after lunch on Sunday, we had the sail up !!!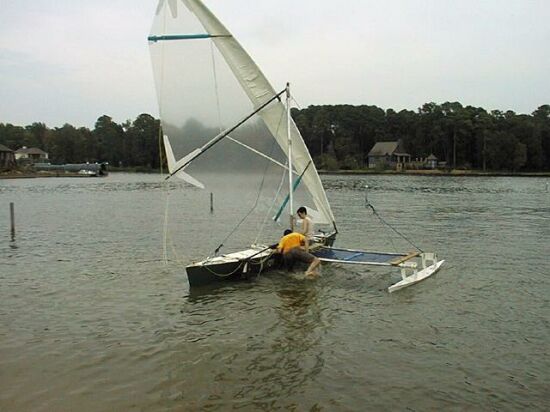 Exhausted, completely drained, Kevin fights off the fatigue, stumbling as he tries to launch his boat.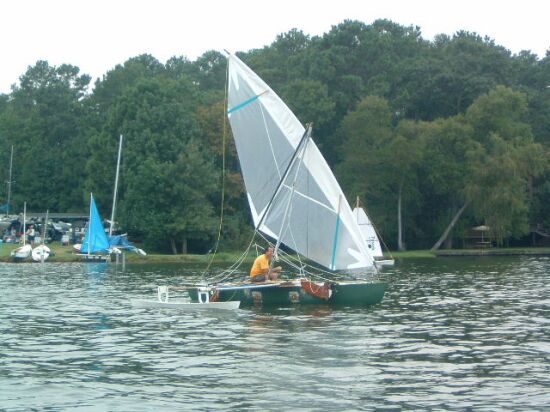 The feeling of sailing takes over his entire body, he is alive ! He is one with the wind !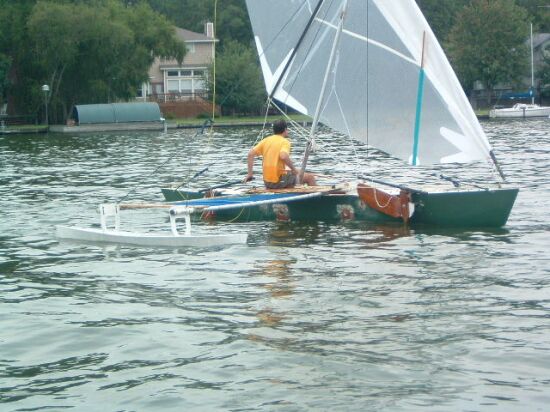 50... 75... 100 yards from shore !!!!!
Well that was fun, then after breaking the 100 yard barrier, he sailed back and packed it in. Sort of like a Visa comercial: hours building=10k, materials=$5000, setup time=48hours, ... the feeling from sailing away from shore=priceless.
Seriously though, even though it did take a couple of hours to setup his boat, it was fun watching and talking to him during that time -- that is the heart of a messabout. Setup on a unique boat like that really is "foreplay to a sailing event". Many neat details, the mast was made from 2 wind surfer masts butt joined together, the sail was some alternative material that I can't remember the name of, and it was supposedly very hard to work with (but clear - so no racing window needed). The whole concept of how proa boats work is just amazing - I completely enjoyed getting to experience Kevin and his proa.
back to main page