Thunder Bucket - Sailboat Made From Buckets
By Doug Day (retired) #1 "DUB"
back to main page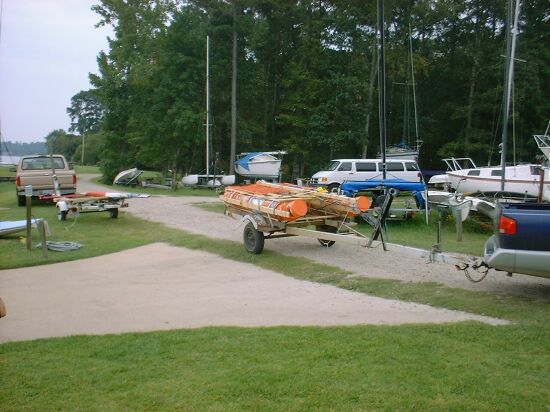 Bill Tosh built "Thunder Bucket" for the grand amount of $29.18. He took apart palates that he got for free, and reassembled the parts to make the structure. The buckets came for free from a paint contractor. He purchased the tarp, got the construction fencing for free, and spent a little on fastners & tarp for sail.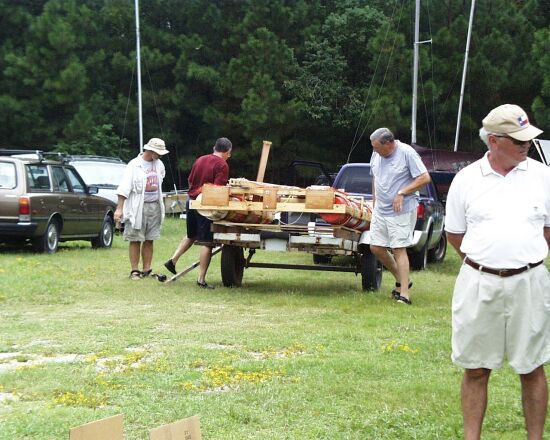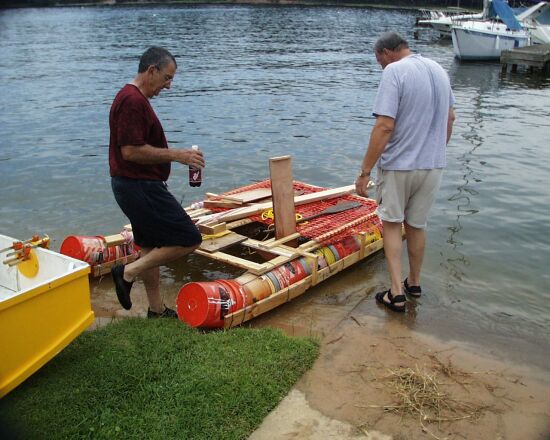 Look, she even has a daggerboard! That is because the typical winds would have put us on a course that required a 30 degree left turn to reach the beach.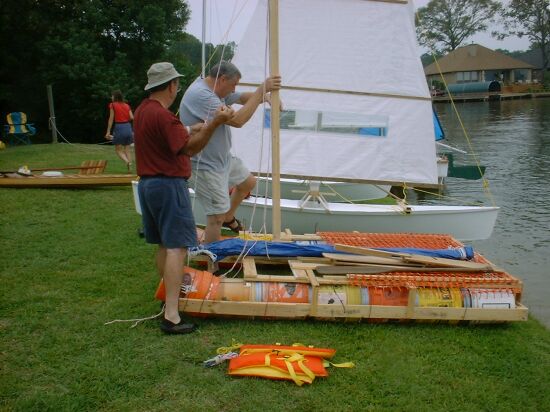 His brother in law is assisting, but doing best to pretend he doesn't know Bill.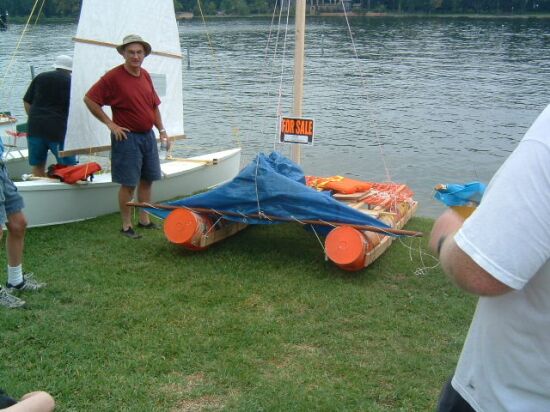 Bill is a professional boat builder, and before the event I teased him that we should sell his boat. He brought this for sale sign and it says "$29.18 or Best Offer"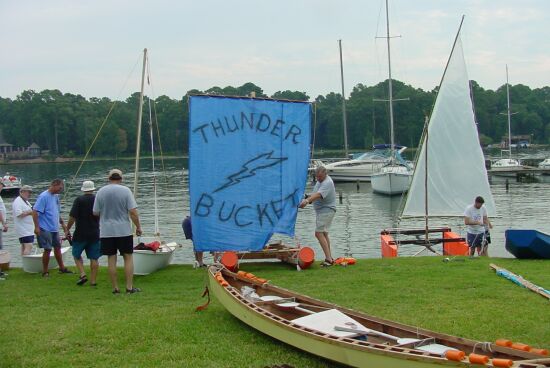 As a side note, "Thunder Bucket" is an actual nautical term - it is a name for a 5 gallon bucket with kitty litter in the bottom that you use instead of a porta potti. Those buckets work pretty good, wonder if the good name will help this boat sail.....