2005 Manolia Beach Messabout - Page 1
By Doug Day (retired) #1 "DUB"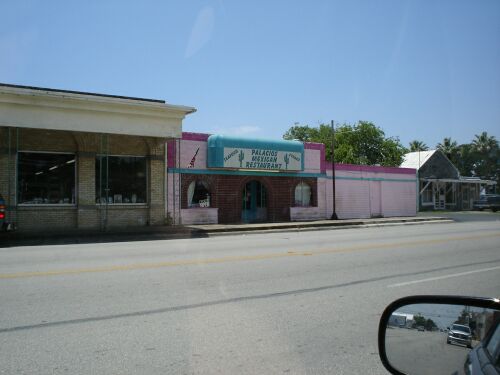 I just recently moved to away from Texas, so to get to Magnolia Beach, I flew to Houston and rented a car, then drove over. On the way, I took a route that went right thru Palacios so I could stop at the Palacios Mexican Restaurant ....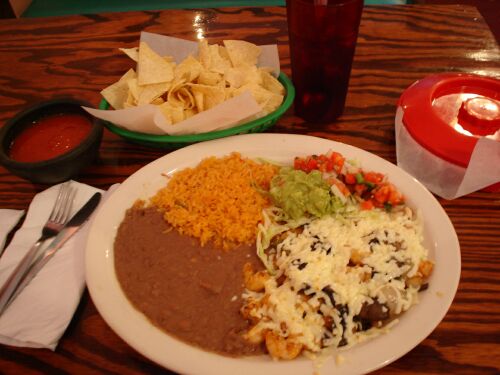 ...and have my favorite shrimp dish Camarons A La Parailla !!! Fresh shrimp that comes right out of the bay that same day, char broiled with monterrey jack cheese, mushrooms, onions, bell peppers and some extra stuff around it. MMMM Good! Now this is roughing it!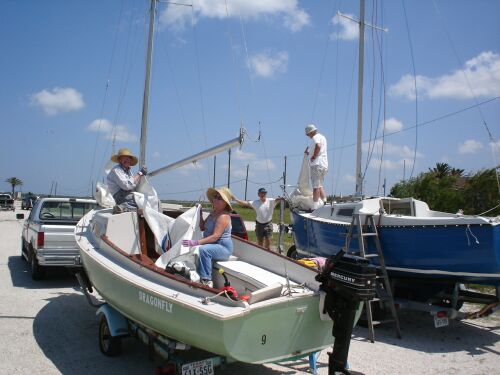 After lunch, I headed over to the ramp and met up with the guys. There were several sailboats already launched and in a holding pattern, and here were a few getting setup.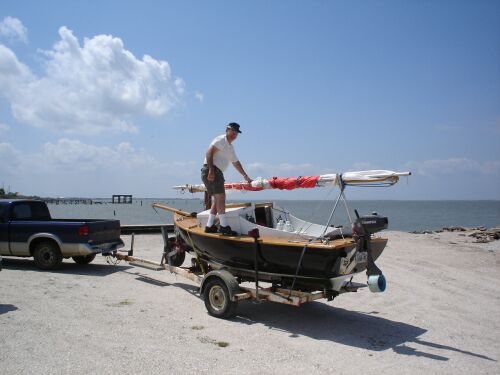 Then my ride showed up, here is Bill Tosh and his custom built Meadow Bird. Isn't that a cute boat? He is a custom boat builder and does some really good work.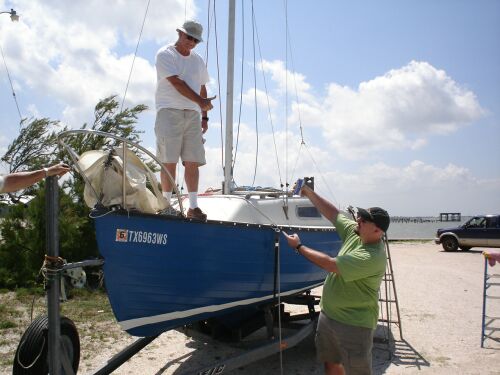 Christopher Judd came with Bill, but he didn't have a ride so he did what every smart sailor does, holds up a cold beer to see who will give him a crew. :)
As you can see, Wayne gladly accepted him aboard!!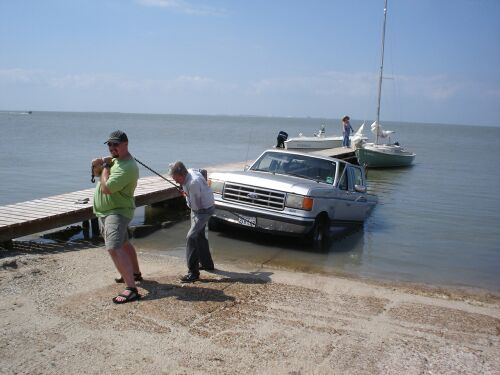 Slight problem at the launch ramp, Christopher (aka CJ) walked over and said "I've got it". What the heck are you doing CJ ???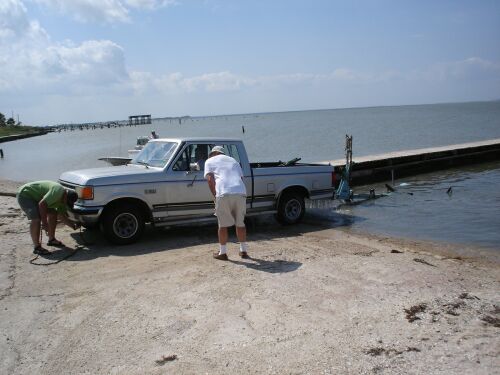 Dang! Someone must work out at the gym!
back to main page