2005 Manolia Beach Messabout - Page 2
By Doug Day (retired) #1 "DUB"
We all decided to sail over to the far end of Keller Bay, it is a small bay about 6 miles East of Magnolia Beach.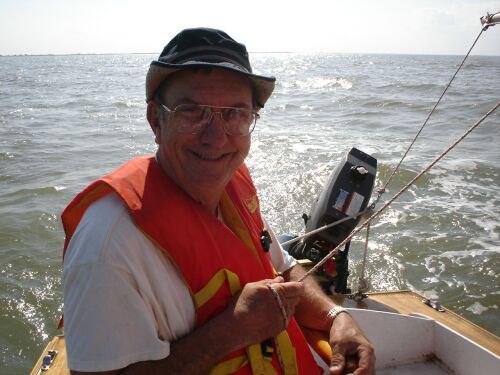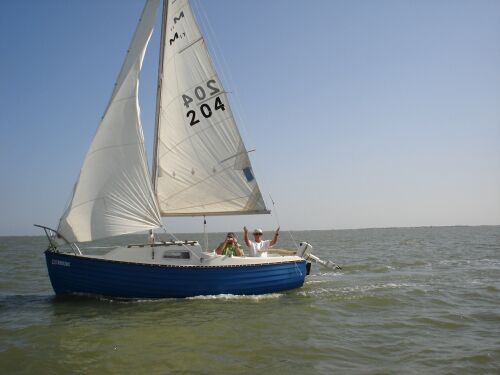 Look, no hands.
Wayne in his Montgomery 17 was sailing circles around the rest of us, literally.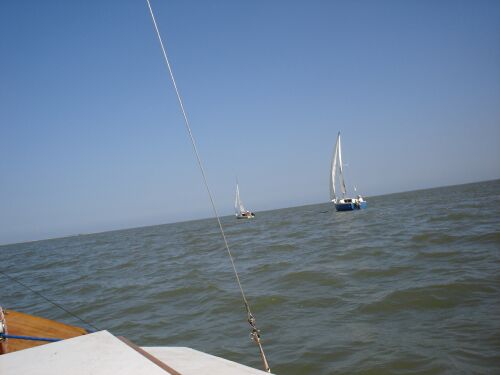 There were only 3 in our formation, the others had left earlier and were across the bay, there were a couple of boats that hadn't left the launch yet and we could see them in the distance behind us.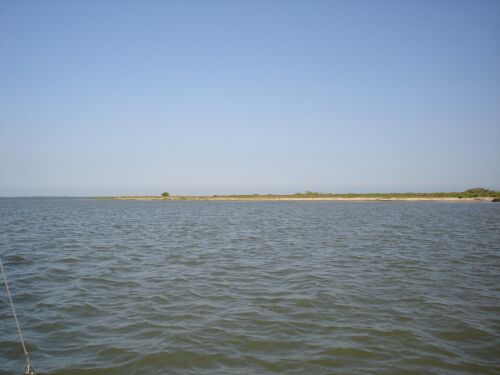 Here is the Sand Point, which is sort of an arm that helps form the southern end of Keller Bay. None of us had been there before so we weren't sure what it would be like. Sand Point lived up to it's name and had a lot of sandy areas.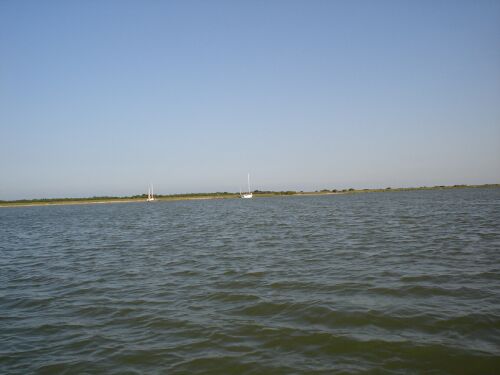 When we sailed into the middle of Keller Bay, we could see 3 sailboats, 2 were grouped together and the 3rd was off to the North. So we headed for a spot between them.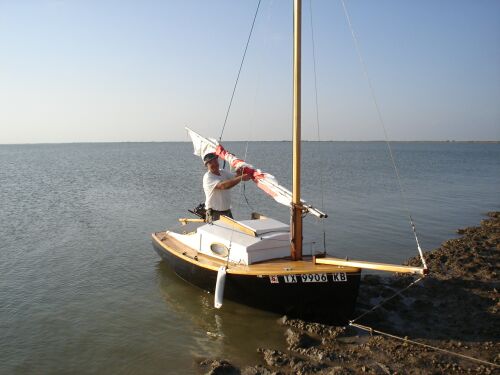 Back to main page