2005 Manolia Beach Messabout - Page 3
By Doug Day (retired) #1 "DUB"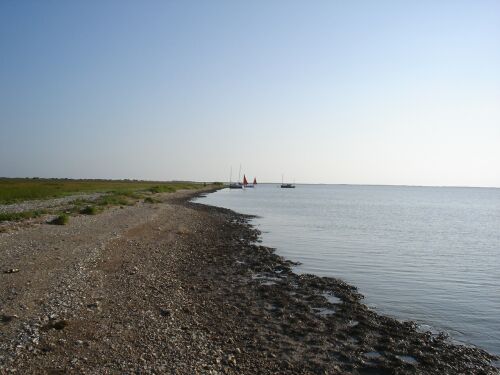 Just before we landed on the beach, the boat to the North fired up it's motor and headed over towards the other two anchored already.
It was already too late, the other boats stared landing around us so we ended up with 2 groups of boats, the small clump of 3 to the South that were all from Oklahoma....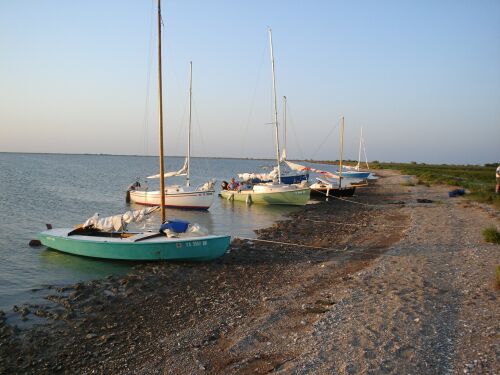 ...and to the North was the Texas group.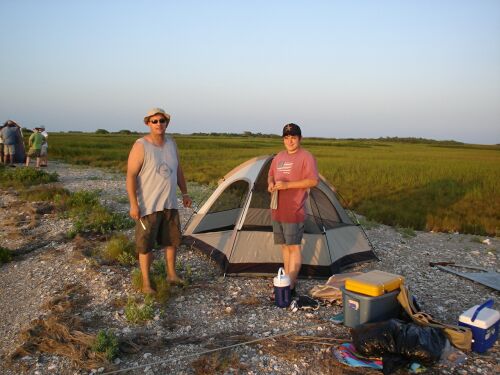 Chris Lancon and his son sailed over in his Snipe, they setup a tent like I did and stayed on the beach, everyone else slept on their boats.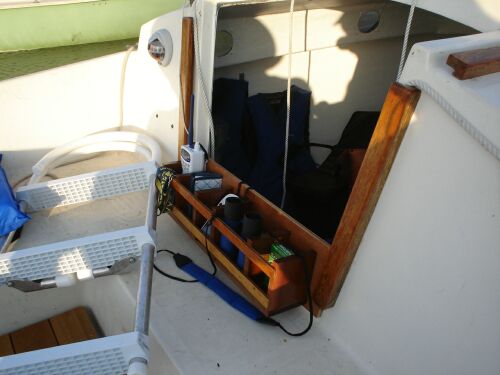 Louis Cisnero had a new (to him) Compac 16, and one of the problems he has had with all of his boats is all of his stuff keeps sliding around. So he made this neat reversable drop board for the companionway. It has a little cubby shelf built to organize all his stuff.
Great thing about it is that if the wind kicks up, he can quickly reverse the board so the stuff is inside the cabin. If it fall out, it will stay in the cabin and not head over to Dave Jones's locker.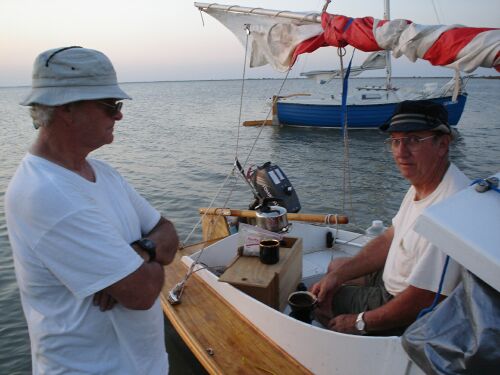 Bill is always surprising me with his gizmos and comforts aboard. This is his cook box, it has a sliding lid and is just the right size to store a stove and just about everything else you would want to make a meal. He stared brewing up some coffee and wouldn't you know....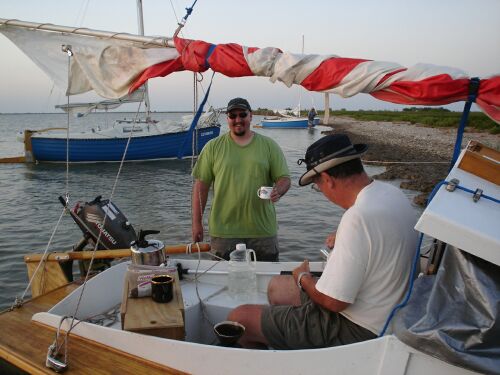 .... out came the steel cups!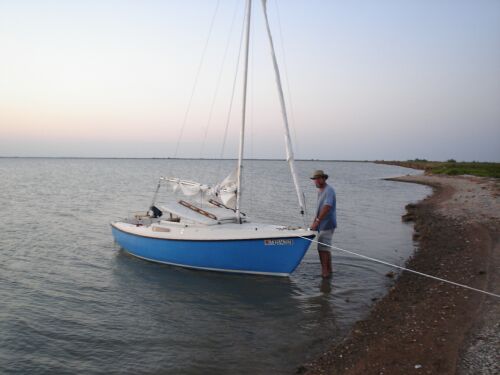 This is the first time I got to meet Noel Nicholls and see a boat I have been dying to get a look at for a long time, she is a Cortez 16.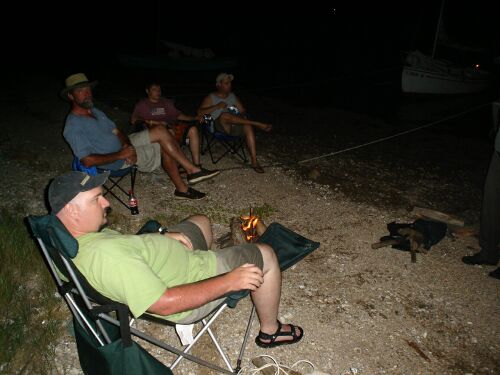 We sat around the fire, and talked all sorts of stuff till late at night.
Back to main page