2005 Manolia Beach Messabout - Page 5
By Doug Day (retired) #1 "DUB"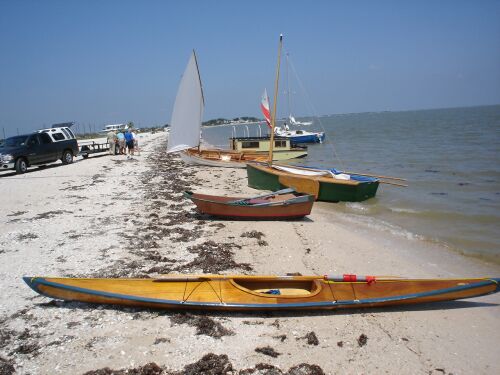 Here is some of the line up on the beach.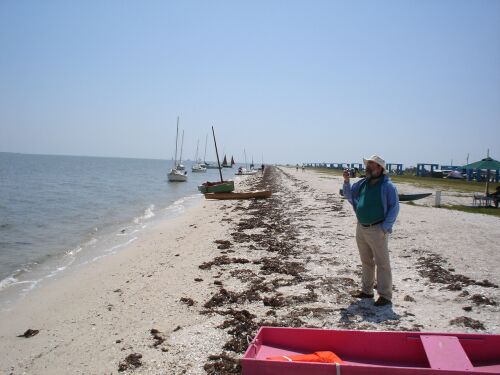 Normally all the boats are clumped together so there is barely room to walk between them, strangely the boats were very spread out this year and I think it really detracted from the messing about-ing.
Also everyone (including me) who spent the night at Keller Bay didn't get much sleep, so we were sort of the walking dead on Saturday.
CJ and Wayne did the smart thing, they took a nap!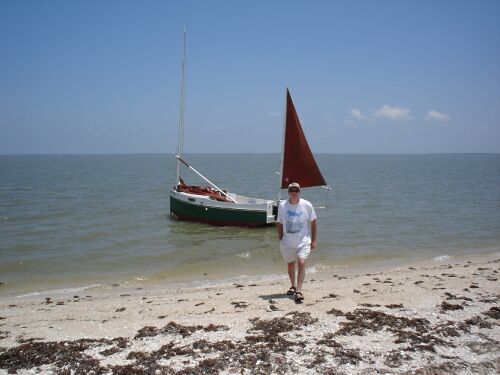 Doug Day came down from Houston and we looked over a few of the boats.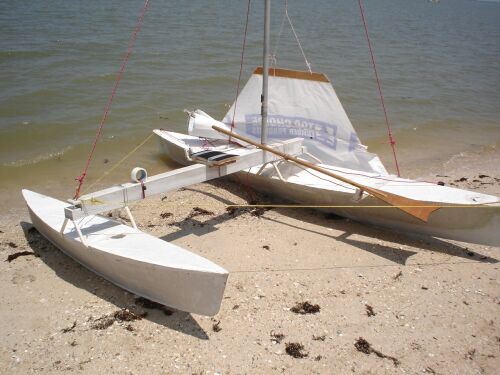 Skip Johnson brought his $50 proa "AC/DC" and is talking of stripping parts off her and burning her, so this might have been her last time in the water. She has seen a number of improvements since her first launching at the $50 boat race.
Notice the roll of duct tape ready for deployment where needed.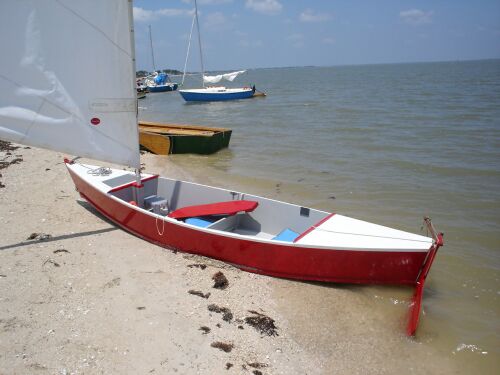 Roger Harlow brought a Bolger Surf.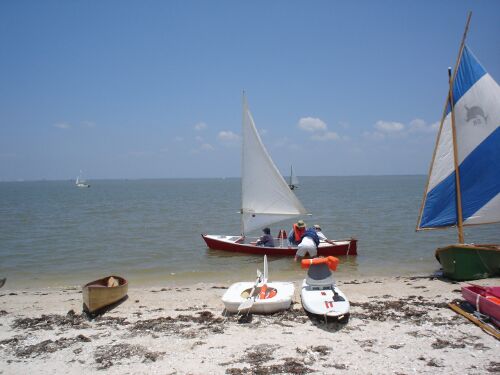 Here it goes for a sail.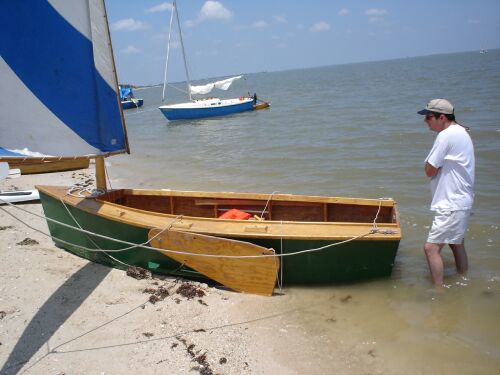 This is Gerard Middlestead's "13 foot boat" of his design, it was one of the boats that Doug has been thinking about building.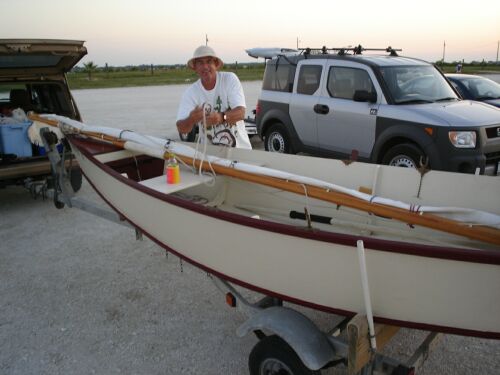 Greg Rinaca showed up later with his Dave Carnell "$200 Sailboat".
back to main page