2005 Manolia Beach Messabout - Page 7
By Doug Day (retired) #1 "DUB"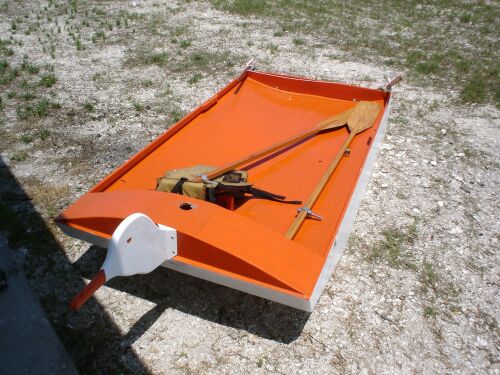 John Wright built a very interesting PDRacer. The bottom is the class legal specification, and he extended the sides down to make bilge keels.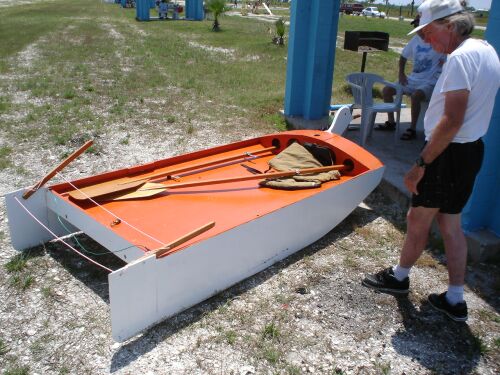 The top of the cockpit is just a sheet of ply that is curved and laid on top. There are no frames or anything inbetween.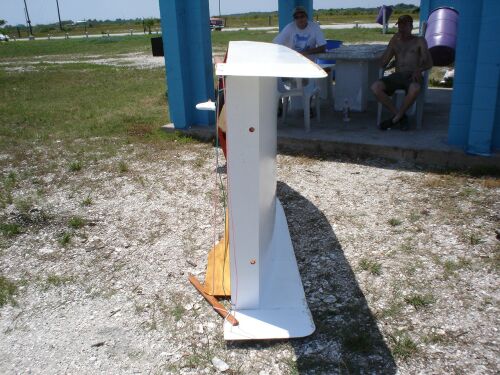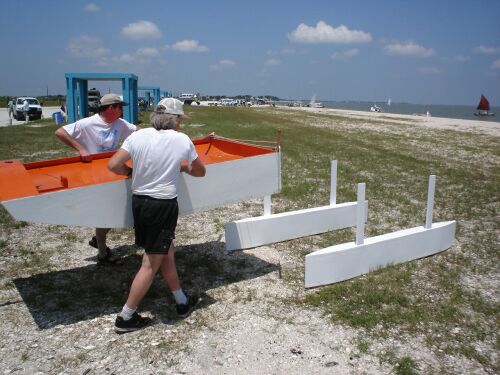 John came up with the idea of a set of removable hulls that would fit under a standard PD hull, so it could be a catamaran or remove them to make a class legal racing PD.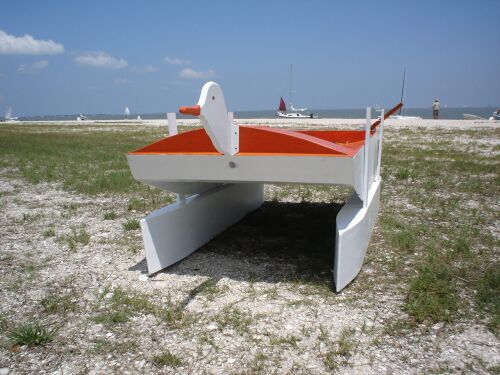 I didn't get any pictures of it, but later he was sailing around like this, it works!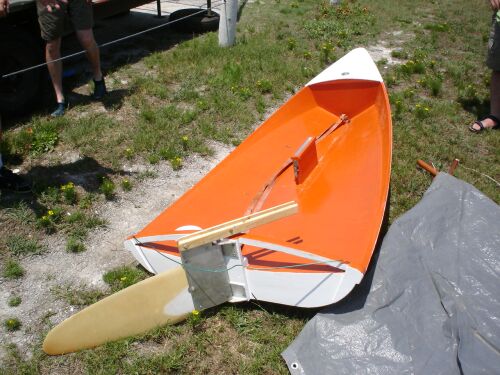 This is another small boat that John built, he stared it on April Fools day along with the others on this page. This one is sort of an experiment, he took a single sheet of ply and cut a couple of darts into it, then "tourtured" it by stitching the seams together.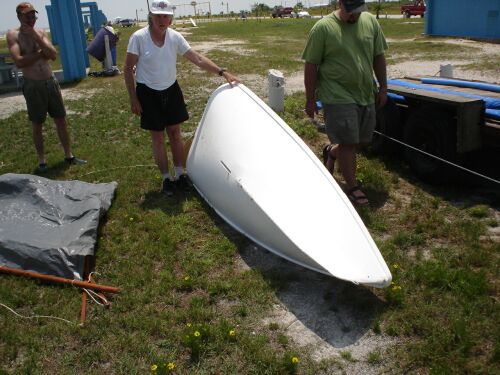 Such a simple building method, but look at how smooth the curves are.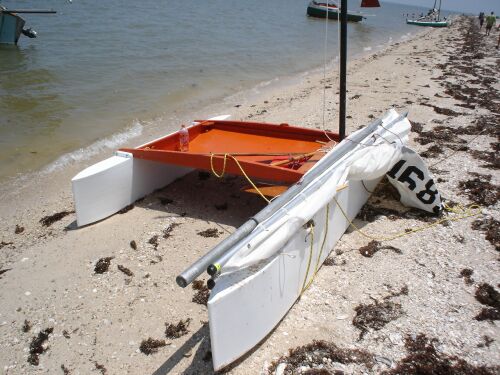 The 3rd boat started on April Fools day is this Proa. It uses a sunfish rig, which I always thought would be a great proa rig since it fully rotates around and can be easily used from either side.
back to main page