Parent Youth Race 11-5-05
By Doug Day (retired) #1 "DUB"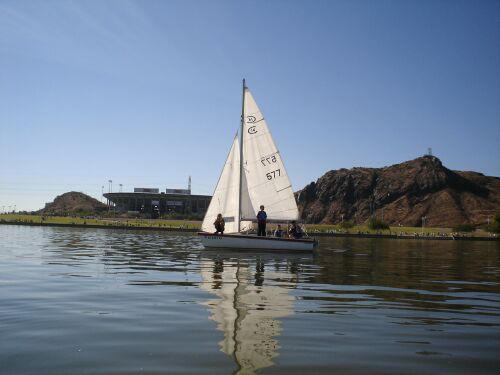 Because of bad scheduling, this race day overlapped with a race at Lake Pleasant, so the Olson's couldn't make it (the scheduling has been corrected, won't overlap any more), and the Valandras had something come up, but next time both of them should be able to make it, and we had a new family come, the Kirstein's which their team name is the "Scorpion Pirates".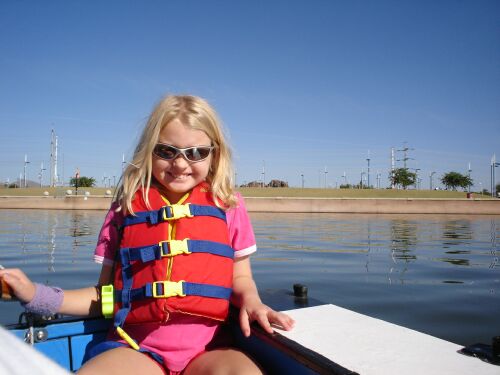 Todays race is waterworld race, we have to throw a tennis ball (which is zip tied in a sock) forward as we sail around a bouy course.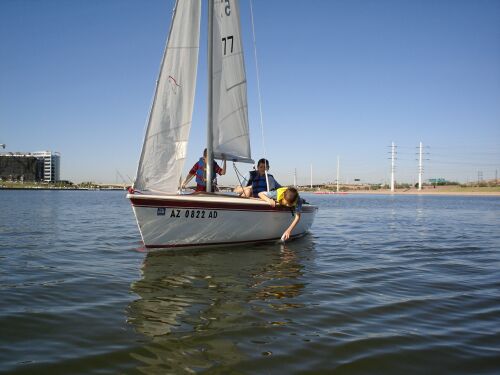 The Scorpion Pirates were doing good drifting along in the very light air, but after a while they were only able to reach the leeward bouy, and my team Leopards couldn't even get there.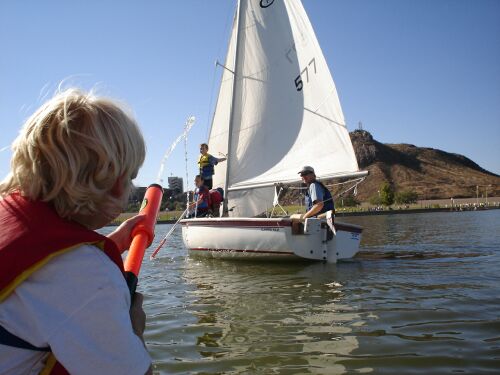 So we decided to attack them with our squirt gun.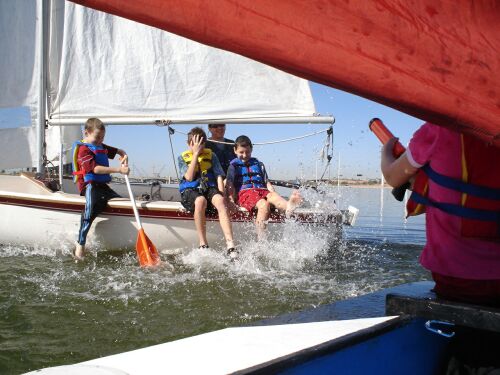 They had forgotten to bring their artillery, so they used a paddle and some kicking action to retaliate.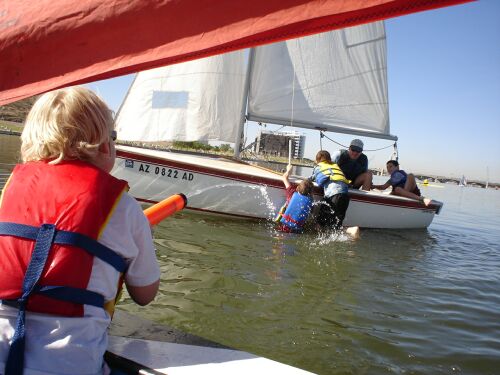 Whoops !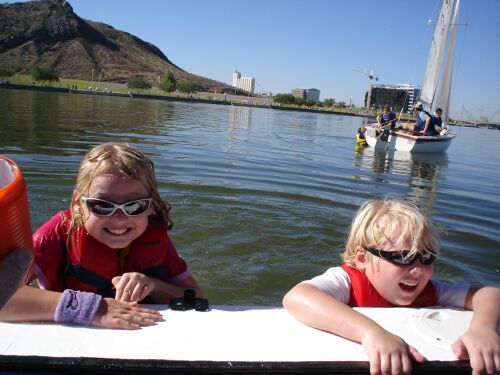 Double Whoops!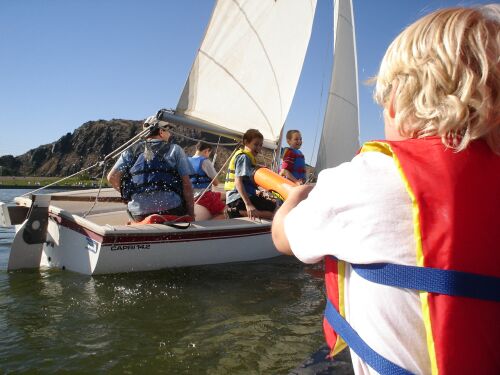 We made a few more passes and fired broad side..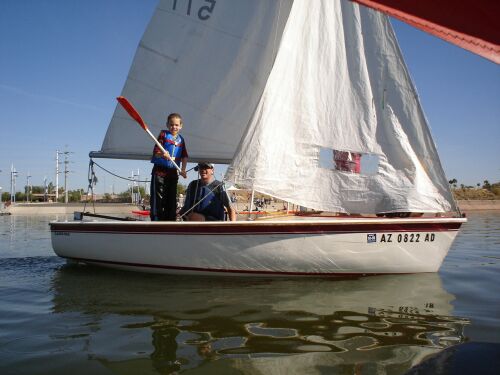 So did they...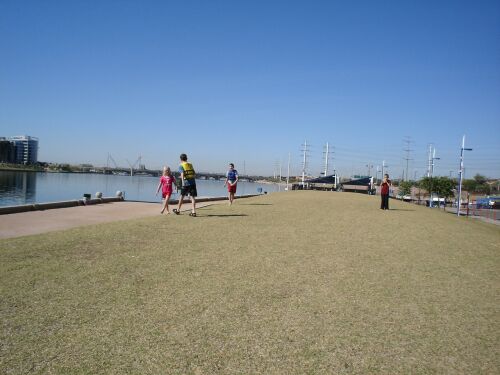 Soaking wet, we all packed it in for lunch and headed over to the hill.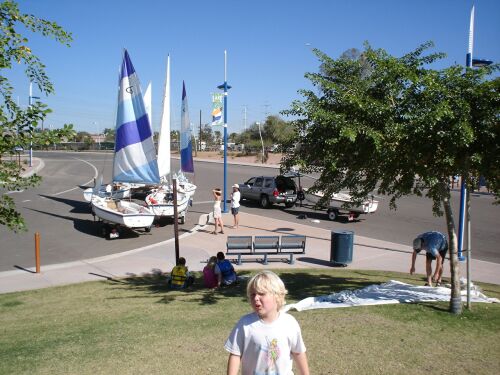 Dennis Martinelli was hosting a sailing event for some guests which were scheduled to arrive after us, so he setup the club's Capri 14.2's and we helped launch them.