Parent Youth Race 1-7-06
By Doug Day (retired) #1 "DUB"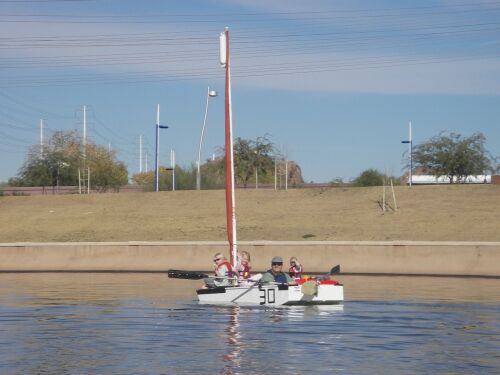 First sail of the year, we were prepared to run a UFO Rescue mission where ping pong balls are spread out around the lake, simulating that a space ship had crashed and all the aliens were floating about. The game is to collect all of the ping pong balls that you can, and bring them back to the dock. Each ball has a number on it, from 1 to 3, a few have higher numbers, and a few have an 'A' on them indicating the ball is worth the number of points of the kid that pulled it out of the water, or in the event that a parent pulled it in, the age of the oldest kid in the boat.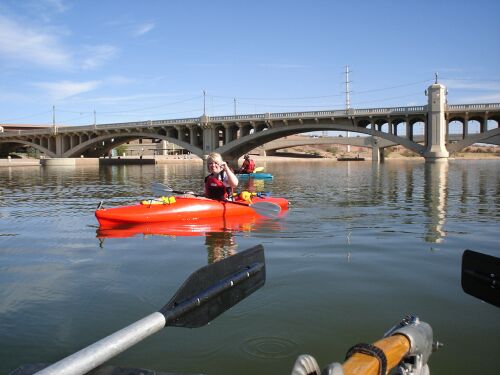 My friends Boyd and Tina came with their kayaks to spread the balls around, but nobody else showed up, and the wind was completely dead.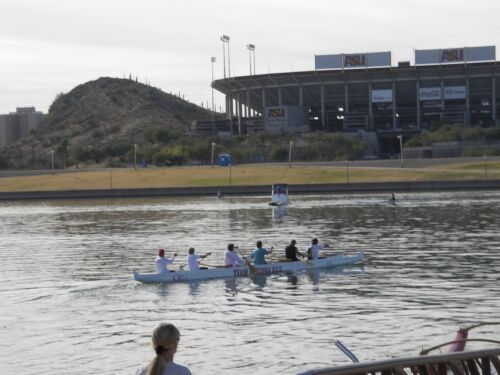 The outrigger club was paddling around. They have all sorts of grunts and groans as their paddling commands, so as they passed by I said "Hut... Hut... HIKE!!!". One of them chuckled a little, glad I don't make my living as a comedian.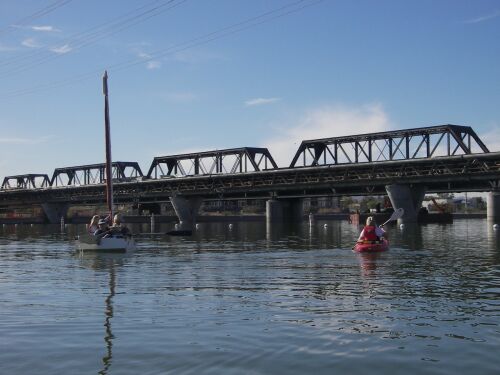 So we decided to visit both ends of the lake, starting by heading to the railroad bridge.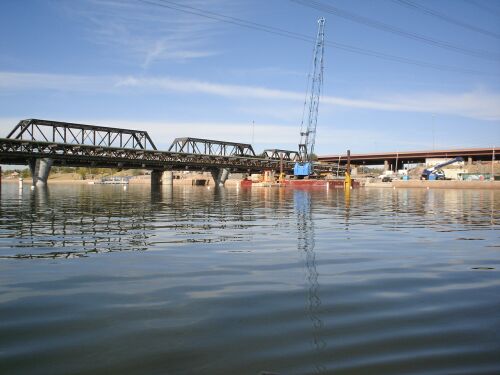 They are replacing the railroad bridge, and here you can see construction starting.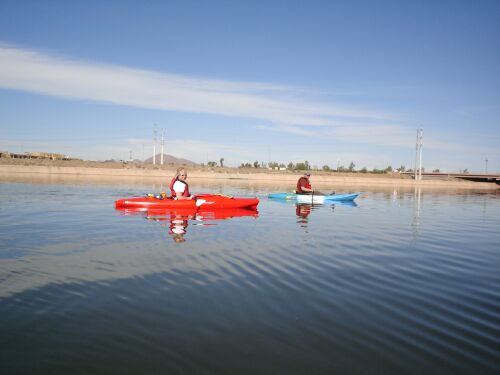 We paddled back to the other end of the lake, here you can see how glassy the water was. I took another picture of just Tina, and it looks like she is paddling on top of a mirror.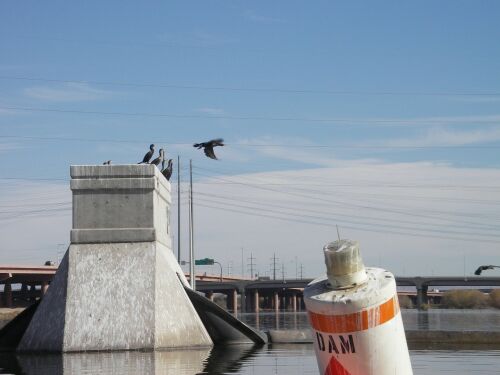 We snuck up to the birds and Boyd took this picture. Not sure what they are.