Puddle Duck Race - Page 3
By Doug Day (retired) #1 "DUB"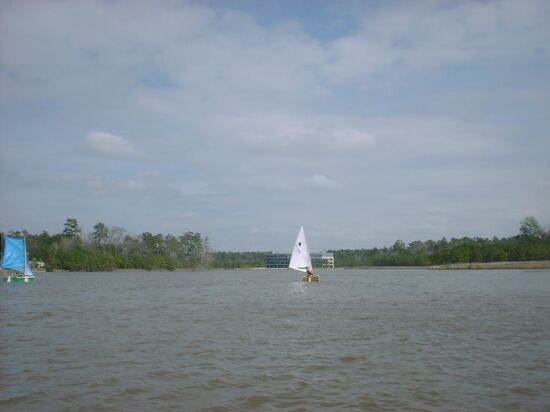 Ken went very high near the windward shore, while both Doug and I stayed on the down wind side of the course.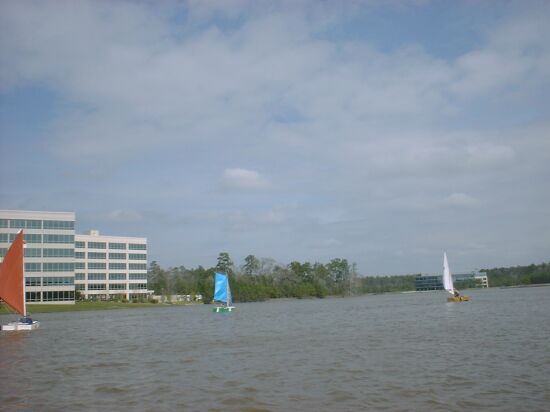 You can see the cat paws on the water, the wind was very flukey and often had high gusts.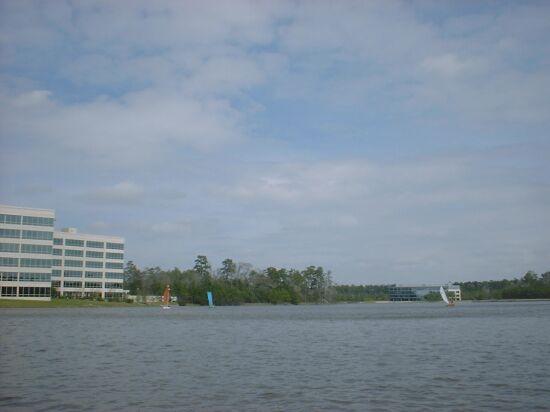 On the right side of the course is a line of trees, and there is a big dead spot. Ken managed to make it thru the dead air and kept ahead of us.
The wind would go from nothing, to sudden gust, and was very difficult to sail with. Our original course on the south side of the bridge has much nicer winds.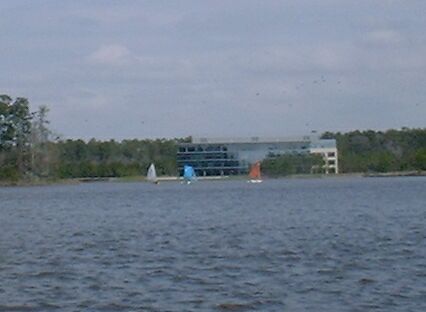 Ken is around the mark, and this is where I was pinching just a bit. Just before I made it around the mark, the wind quit, and then a gust hit, and I ran straight over the mark, and drug it a short distance, whoops!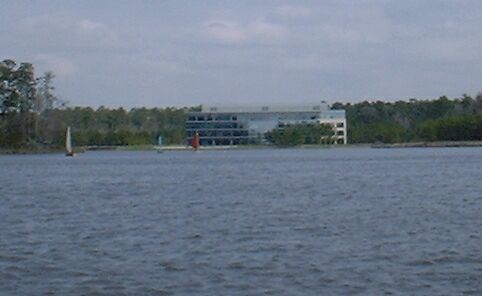 I am coming around for 2nd pass around mark while Ken is making his getaway.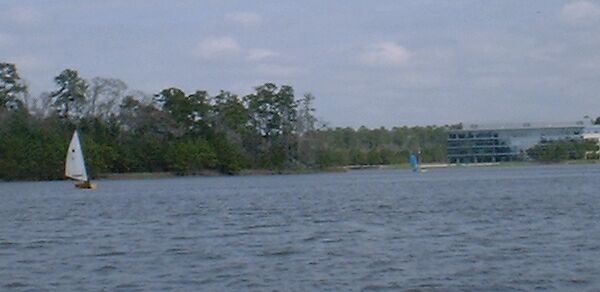 Doug and I have cleared the mark and are now chasing Ken. The sunfish sail and small rudder was giving Ken fits, he went into irons several times.
back to main page