Puddle Duck Race - Page 4
By Doug Day (retired) #1 "DUB"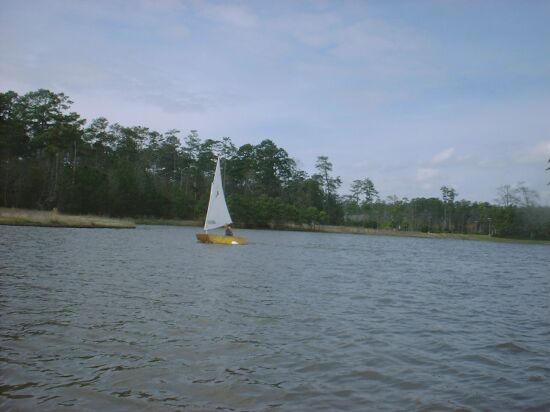 Ken makes it back and rounds the starting mark.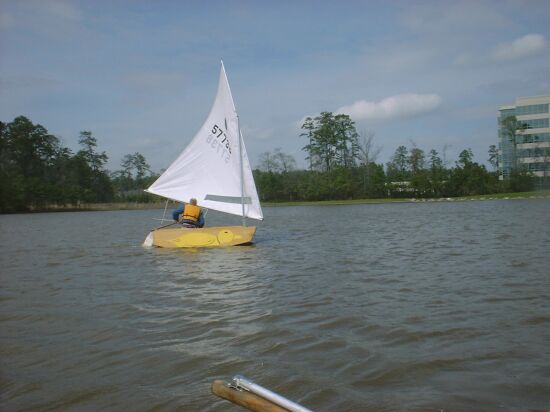 One smooth tack and he was around the mark, heading into lap 2.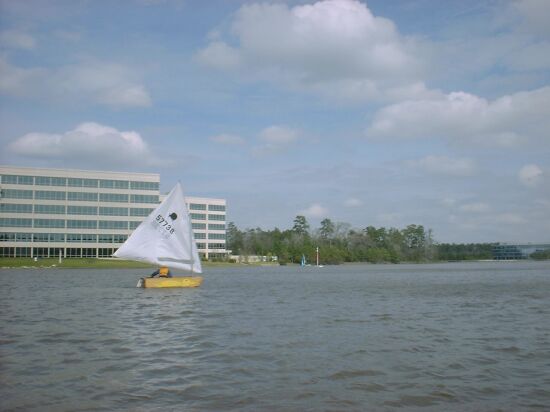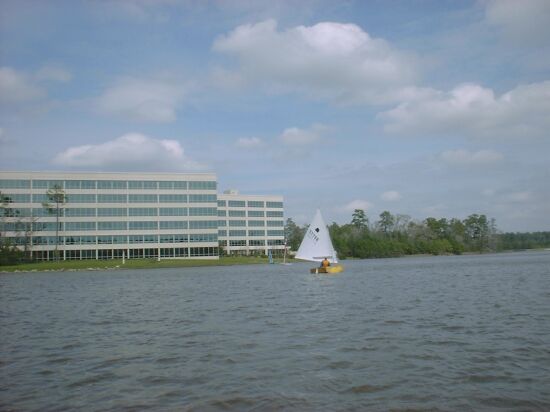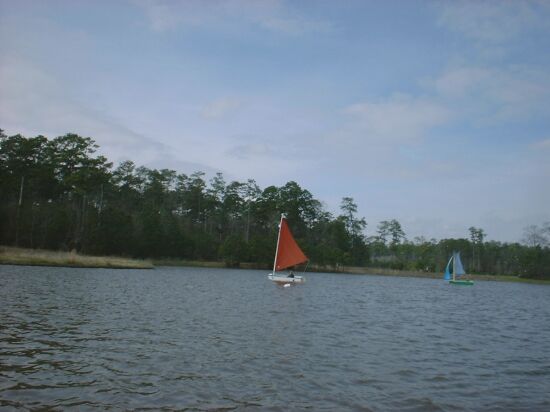 I was on a perfect layline for the mark, and then got headed.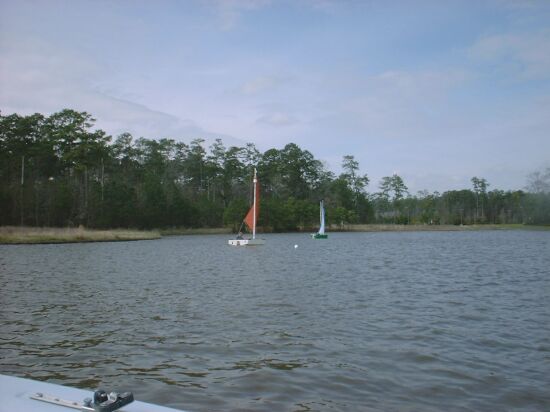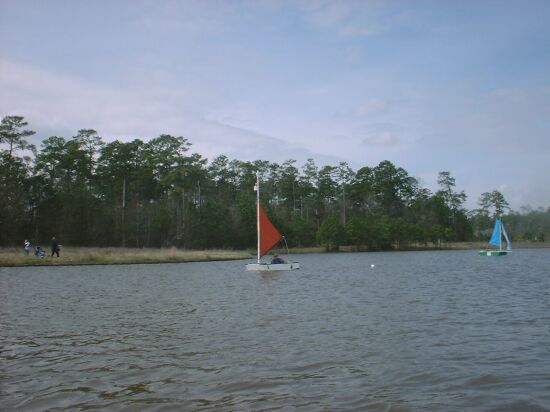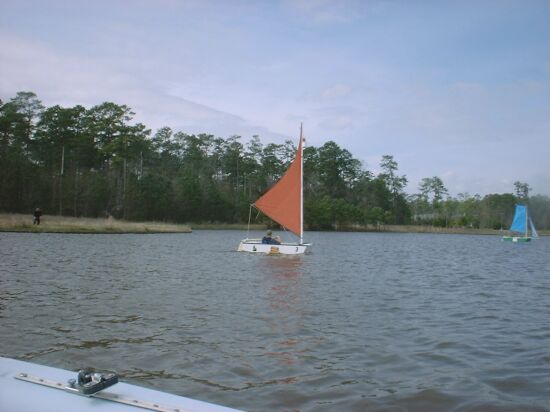 Had to make 2 tacks to round the mark. I bet there was as much as 90 degrees shift in the wind direction from one end of the course to the other.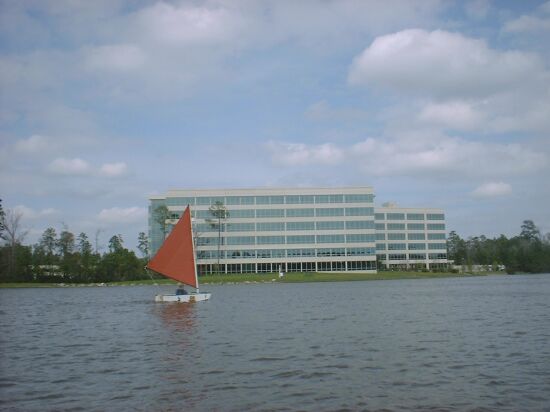 At this point I saw Ken way out front, and thought there was no way I was going to catch him.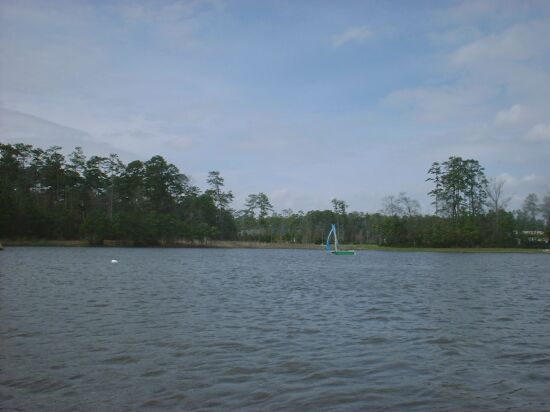 Doug was having a difficult time with his sail rig, this is the first time he has had a chance to sail his boat. The jib lines jammed on him among other prolems.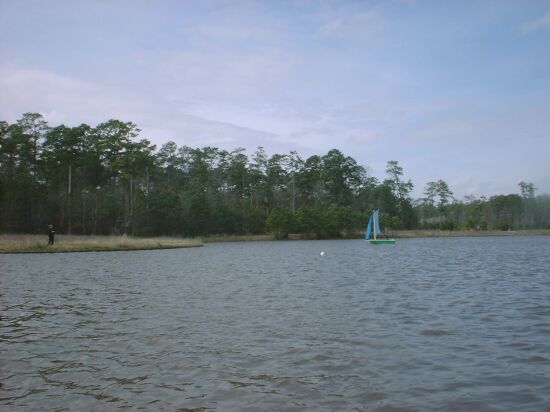 back to main page