Puddle Duck Race - Page 6
By Doug Day (retired) #1 "DUB"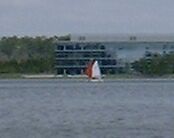 BAM! Collision !!!
Ken was stuck in irons just upwind of the mark. He looked like he was regaining control and pointed up wind (stern to the mark). I saw a gap there, and could have gone above him, but decided to shoot for the gap. Just as I turned for it, the wind died, we drifed together, then a gust hit.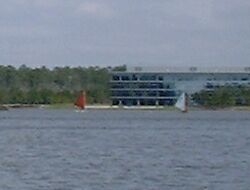 I ended up heading down wind just shy of the mark, and Ken headed upwind and was able to round the mark.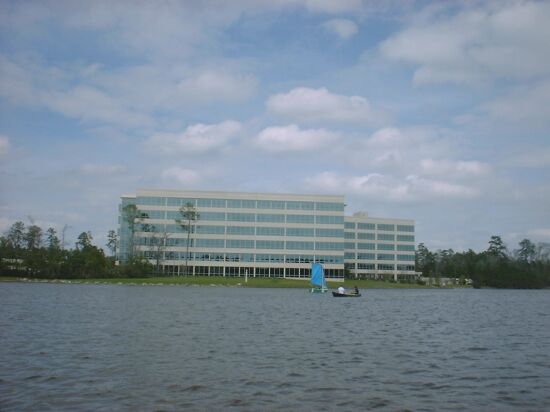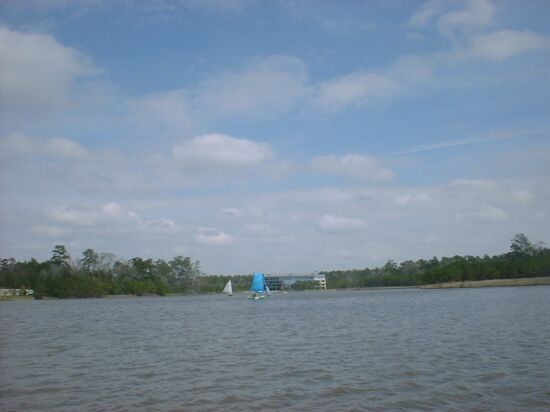 Ken is flyin on the final leg, I have just rounded the mark, and Doug is heading out for the mark.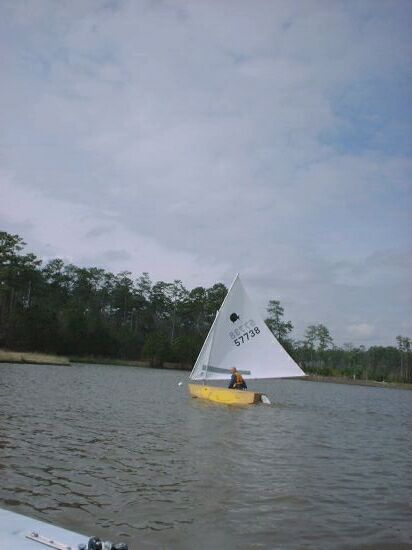 Ken makes it across the line for first place.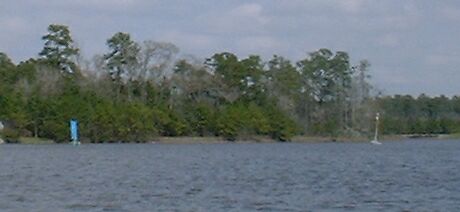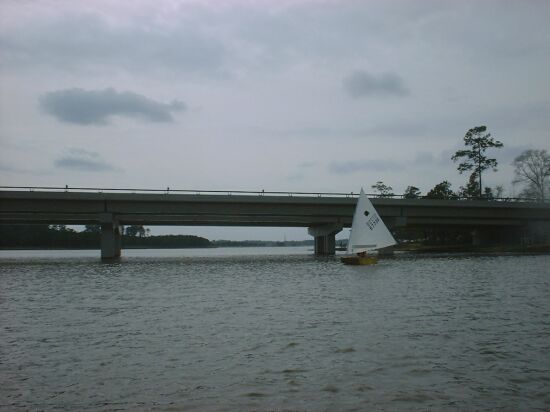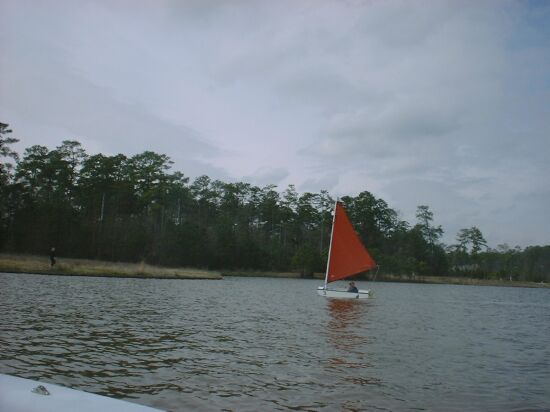 About 5 minutes later, I cross the line.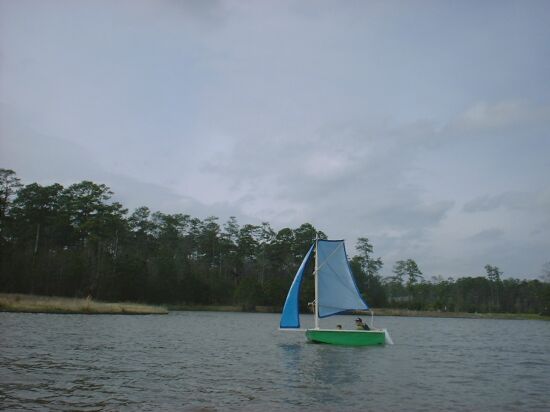 Another 5 minutes, and Doug makes it across.
back to main page