Puddle Duck Race 4 - Page 1
By Doug Day (retired) #1 "DUB"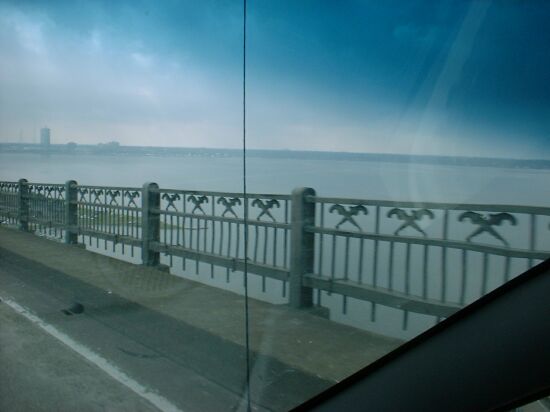 Lake Charles is very easy to find. Just get on I-10, and drive east till you get to the really big bridge !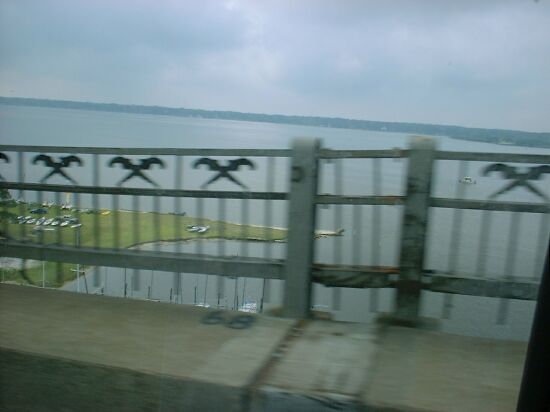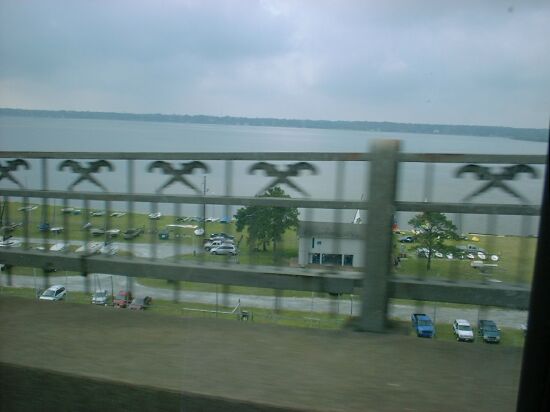 There is the club house.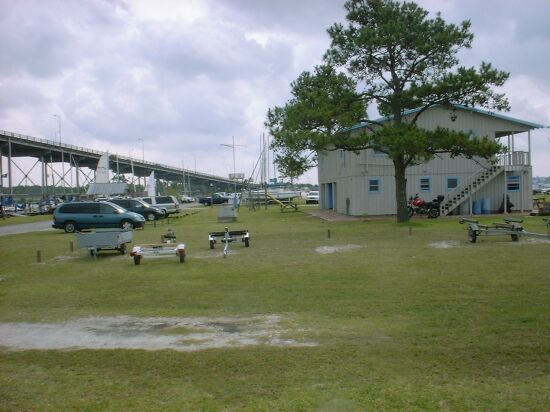 I really like the design of the club, the lower floor is all open and a great place to hang out in the shade, watch everything. The upstairs is a large room for dinners and sheltered meetings. I didn't get a picture of upstairs, but it is very nice.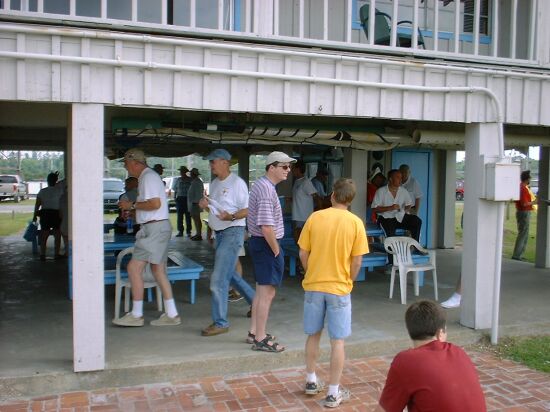 Doug had spend the previous night there, he and his wife do a little gambling and Doug won a poker contest! It was one of the poker games like they show on TV where you hold 2 cards, and all the rest are on the table.
Whoo Hoo!! Beers are on Doug !!! :)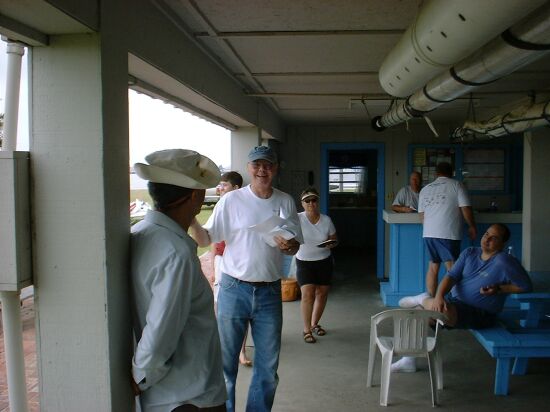 We had the skipper meeting, and Ken covered the start sequence and other info.
back to main page