Puddle Duck Race 5 - Page 4
By Doug Day (retired) #1 "DUB"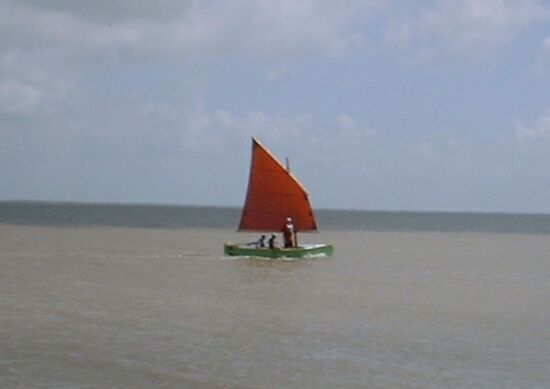 This is a newly constructed Michalak Lady Bug.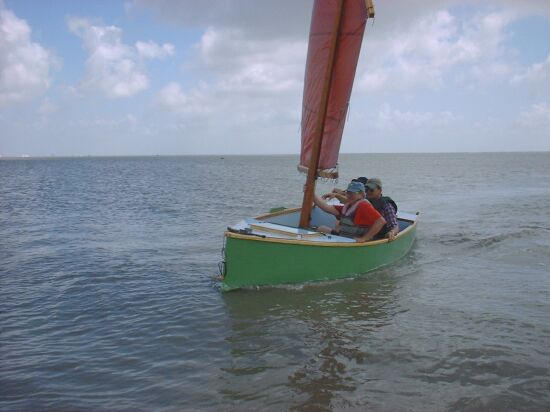 It is a multi-chine, at 14' long with a 5'5" beam, this is a very versatile boat.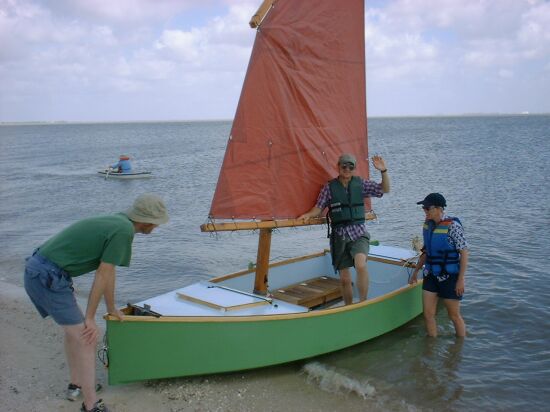 These photos are the only time the boat went out with just 3 people in it, the rest of the time it had 4, and it sailed very well.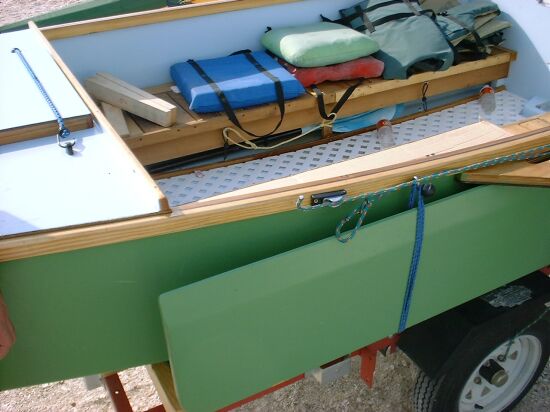 Lots of little details, was sporting this fancy self releasing cleat.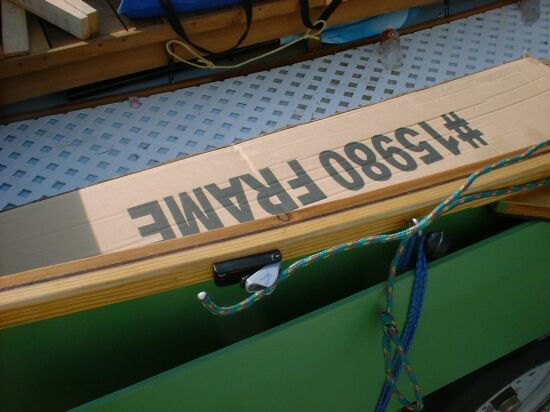 The problem with kickup leeboards is that you will gently run over a shaol and the board will kickup without being noticed.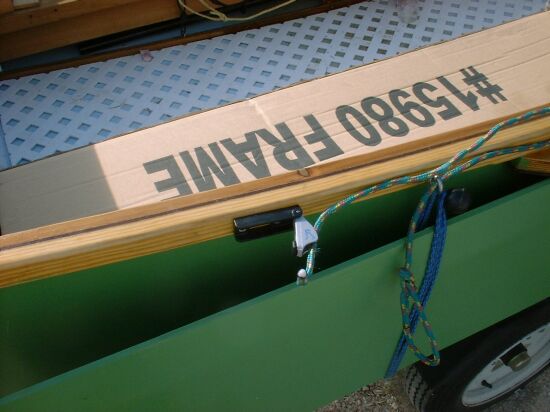 This pressure release cleat (that has an adjuster for the release strength), will sound a big POP when the line pulls free, so you can tell when your board is up.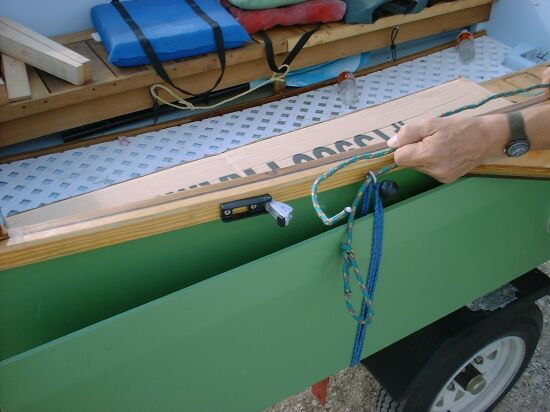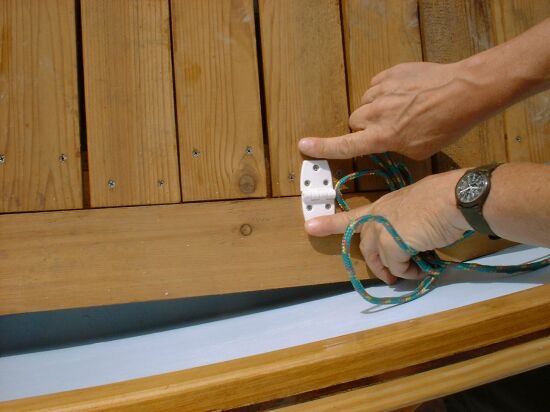 He also has these neat fiberglass impregnated nylon hinges that are very strong. Lifted up his seat and was yanking back and forth on it showing they wouldn't break. The metal ones always gunk up, these look perfect for marine applications. He is showing that he has 3 hole per side, or 2 / 3 hole versions of the hinges.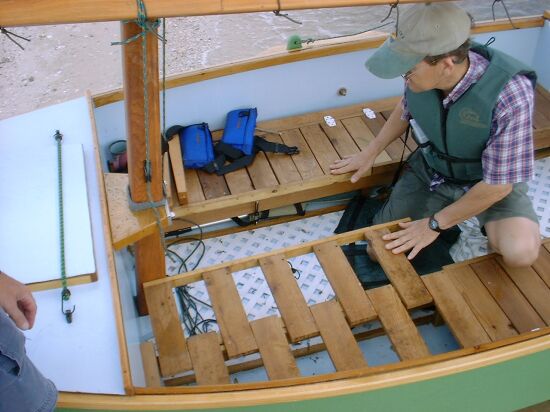 And what is this?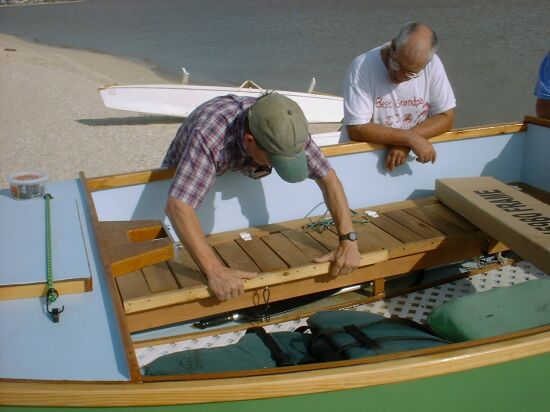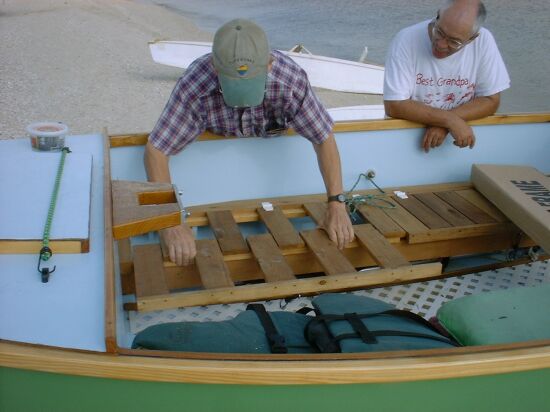 Special expanding seats to make the cockpit a flat sleeping spot.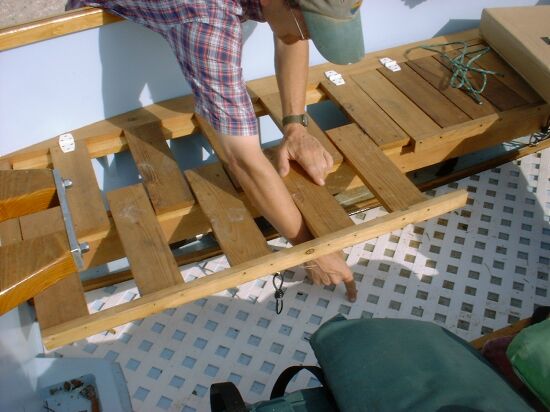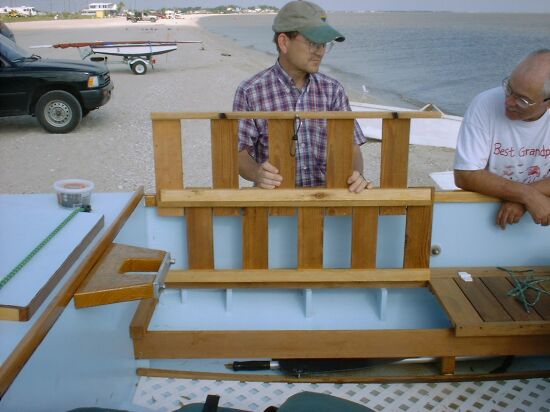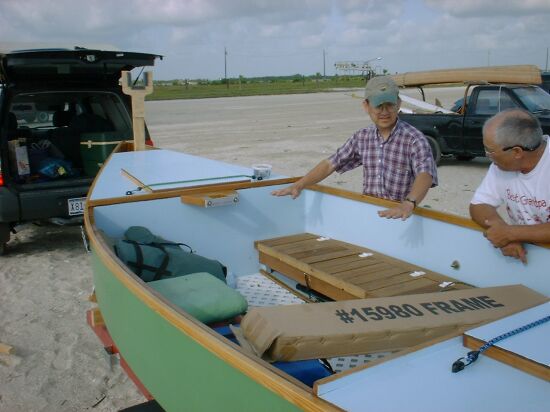 back to main page