Puddle Duck Race 5 - Page 6
By Doug Day (retired) #1 "DUB"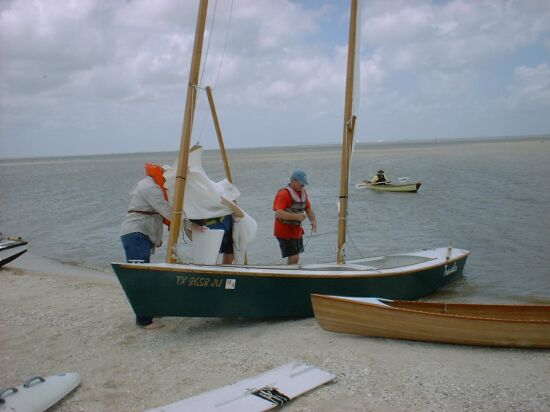 Charlie Jones brought his 18' sharpie.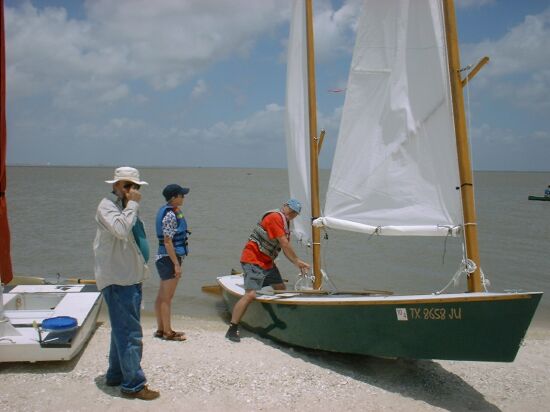 When I first got into it, I ran my hands over the decks and looked over the insides, they were all perfectly smooth without a sign of wood grain. I asked him if it was a fiberglass production hull, thinking it was some obscure manufacture that I didn't know about. Nope came the answer, it really was a plywood boat. WOW!
Turns out Charlie is a professional boat builder, and he really does great work! This boat was previously a museum piece and was on display for some years.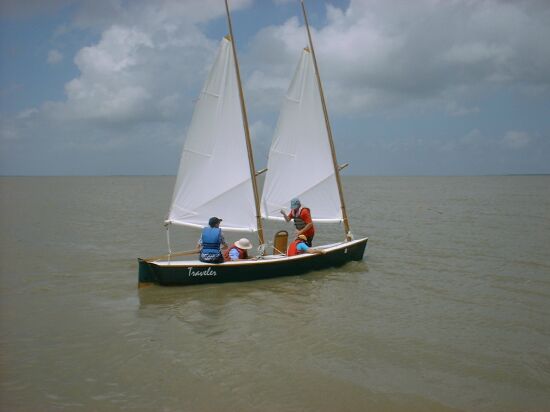 With both sails reefed, she still flew along in the water.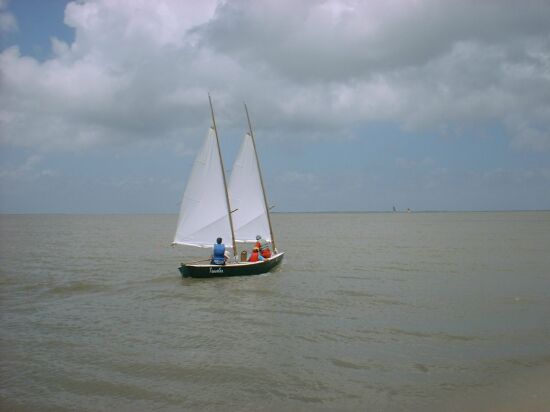 On the ride I took, Charlie's wife sat in the bow just ahead of me and became my own personal spray deflector. Charlie was at the tiller, and Gerard was between us. We screamed across back and forth, that is a very lively boat.
back to main page