Puddle Duck Race 5 - Page 7
By Doug Day (retired) #1 "DUB"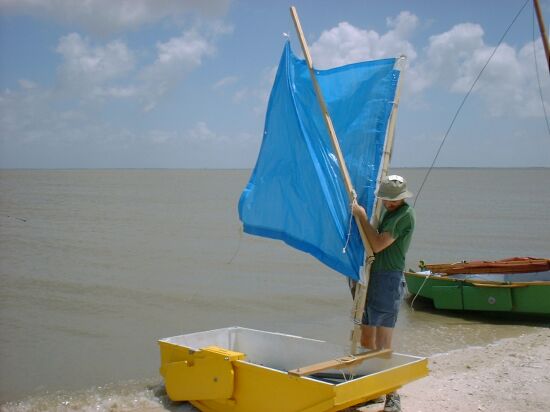 Brett Wilde built the biggest boat he could fit into the back of his car, which he calls "Distraction" because it distracts him from the work he should be doing.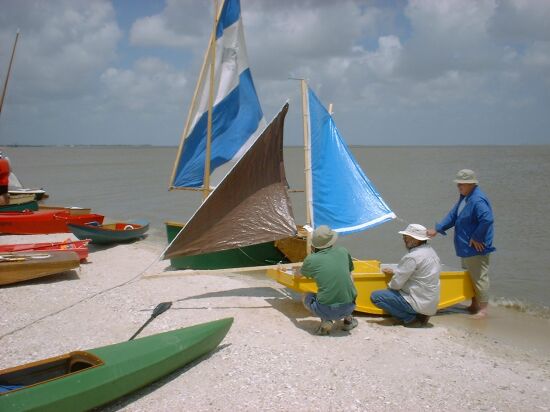 This is a jib he was working on adding to his boat.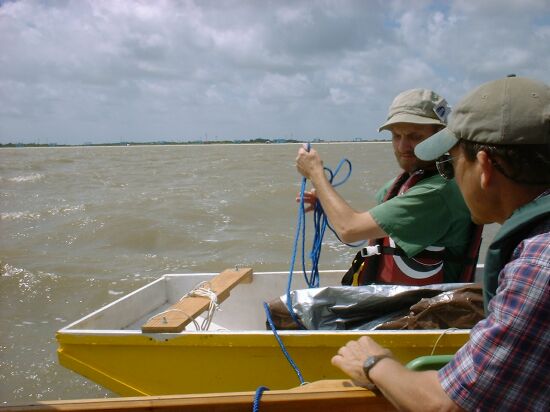 Brett was sailing back and forth, and kept getting further away from the shore. The wind was coming from the shore, so without windward progress, he was about to embark on a 5 mile trip to the far side of the bay. We hopped in the Lady Bug and headed out to see if he needed assistance.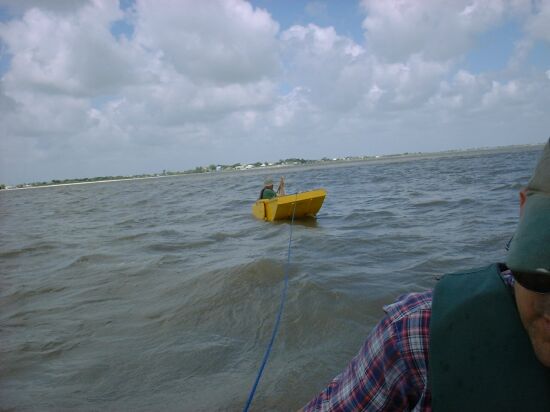 He accepted our tow, so we started heading back. The picture doesn't do it justice, the wind was howling, and we were beyond the point out in the chop with white caps.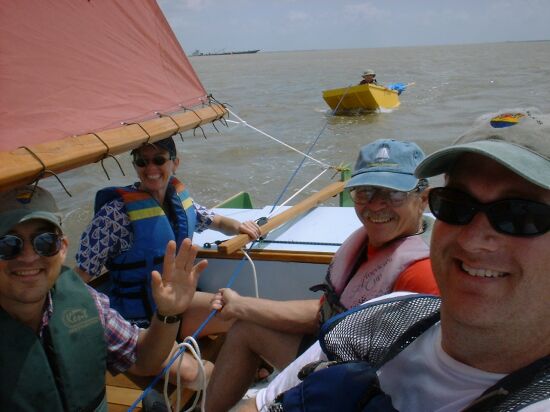 The Lady Bug was flying along as fast as she could, and Distraction was up on a plane.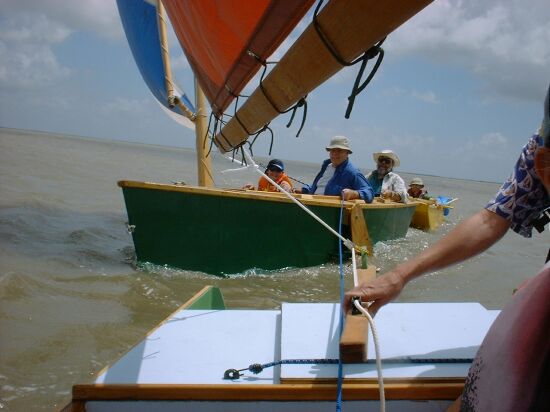 Gerard is in trouble too, so we went to his assistance and gave him a tow in also.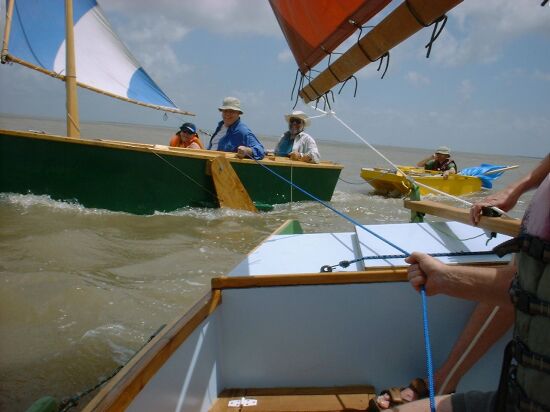 OK, maybe Gerard didn't need help and was only stealing our prey.
One of the best parts of a messabout - you can get out there and try new stuff, and if you get into trouble, you always have someone there to help out.
back to main page