Puddle Duck Race 6 - Page 3
By Doug Day (retired) #1 "DUB"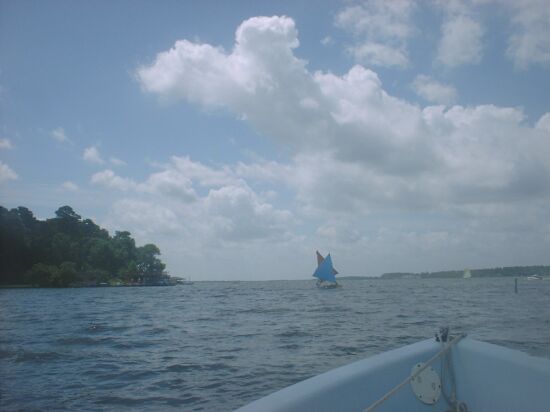 Ken was climbing fast and made it around with windward mark just after I did. We then had a very exciting battle down wind. He pulled in right behind me and stole my wind, slowing me down.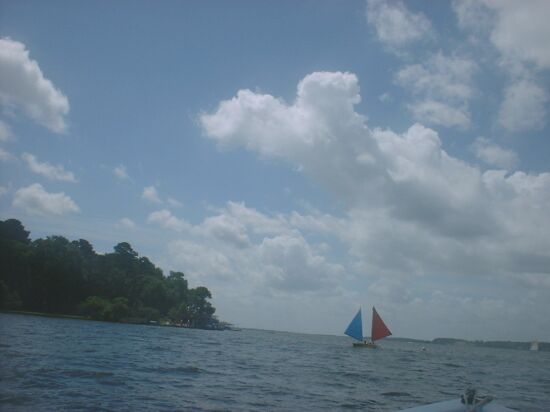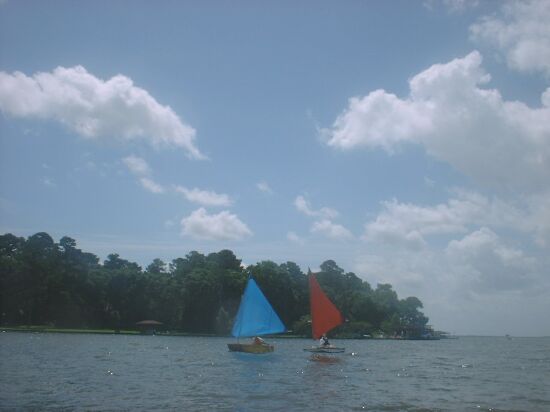 Passing me, I then pulled behind him stealing his wind.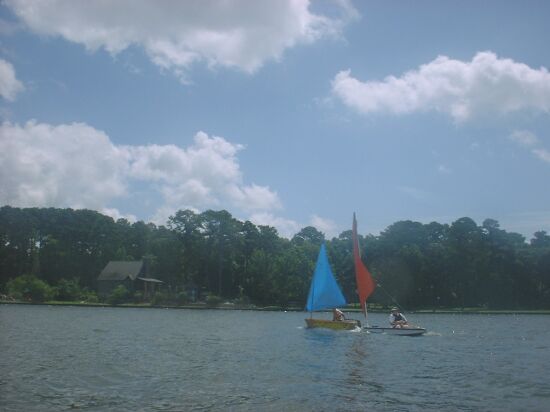 We were stuck together as if a teather was holding us.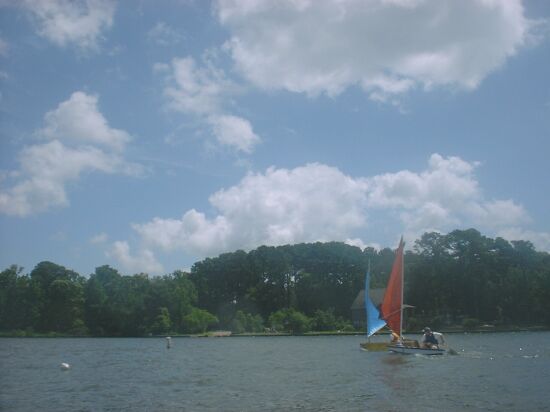 Right after this picture, I accidentally dropped my main sheet and my sail rotated all the way around. My speed dropped off to nothing, and that was enough for Ken to excape around and head back up the course.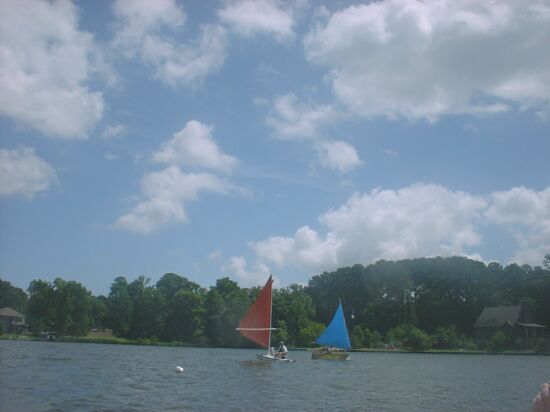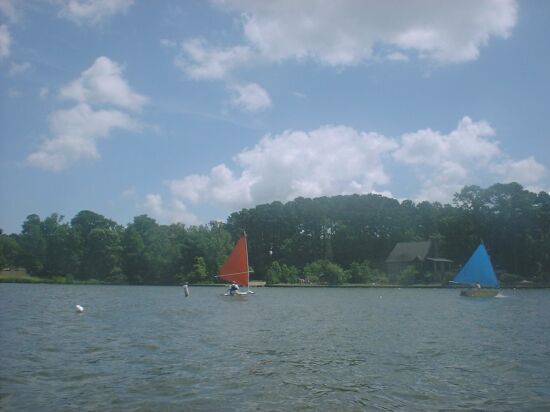 Heading back up for the 2nd lap, Ken pulled ahead and just kept on going.
back to main page