Puddle Duck Race 6 - Page 4
By Doug Day (retired) #1 "DUB"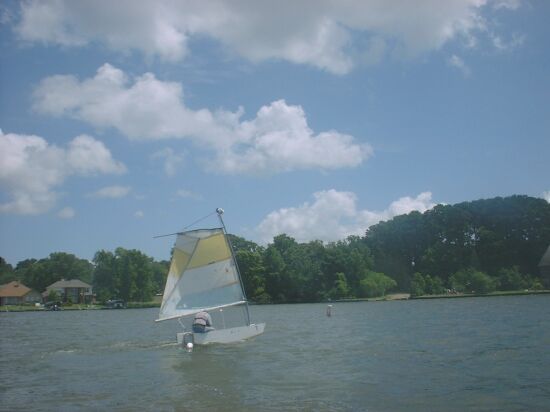 Limping along with only half of a leeboard left, David rounds the leward mark and heads up for last lap.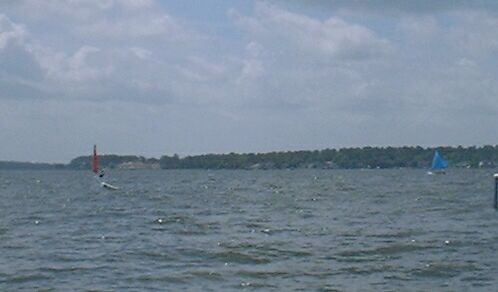 Man, Ken sure can crawl upwind fast !!!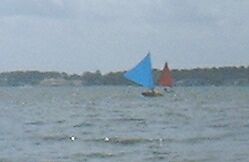 He rounded and is heading back, I am just to the mark.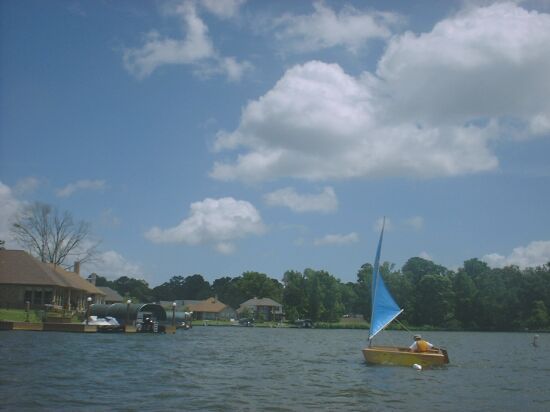 Ken finished first.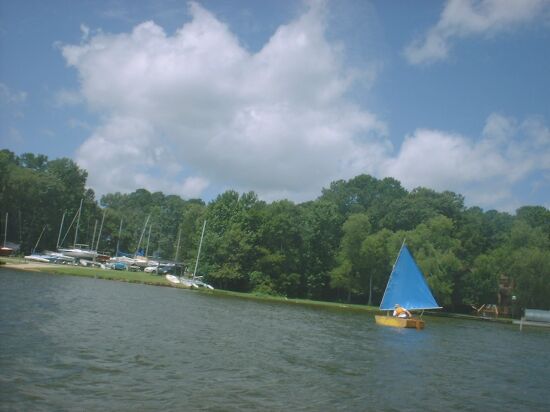 And heads to the beach.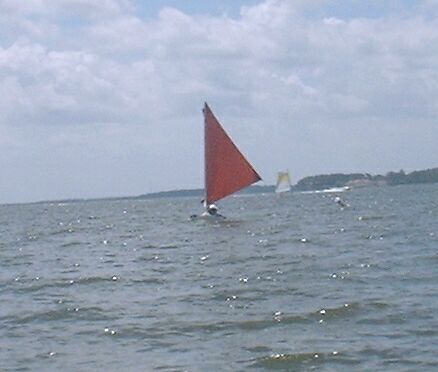 David rounds the mark and starts back down.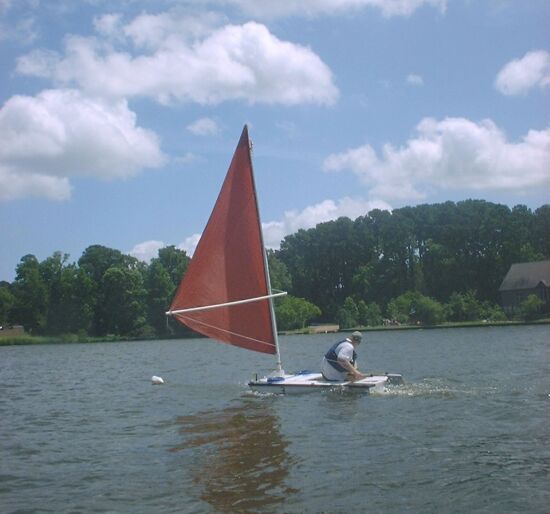 Using my "driving backwards" pose, I make it across the line. Helps keep the bow from digging in if I lean over the stern. The lever action of such a tall sail takes some work to overcome on the down wind leg. My tiller is way too long, I need to shorten it.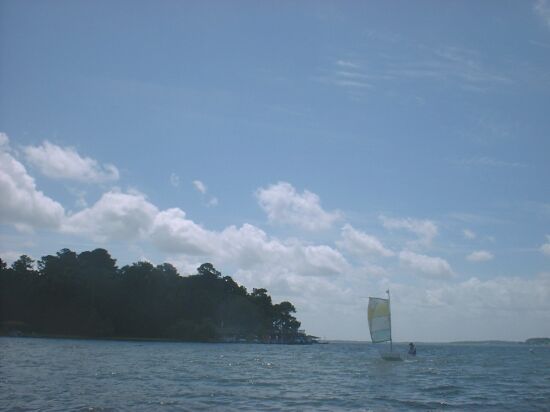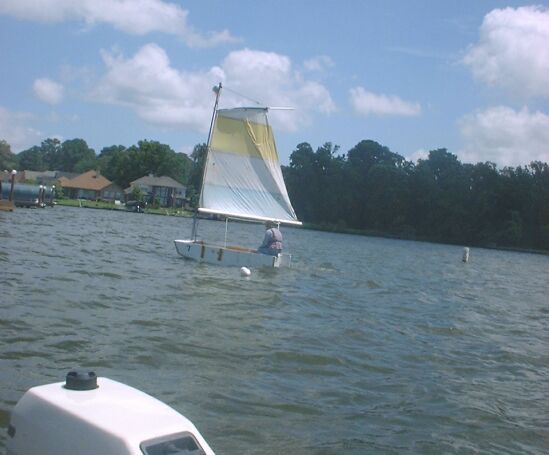 David crosses the line.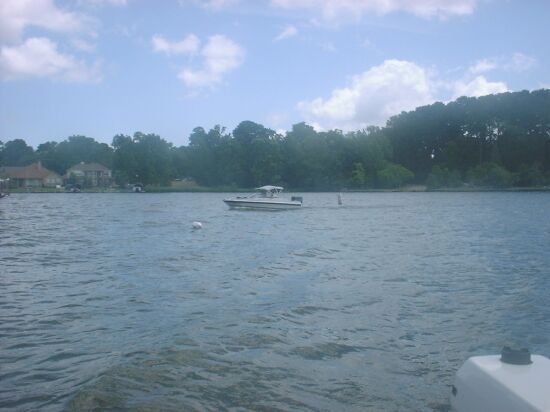 And in last place, Ray, using his bimini as a sail, finally comes across the line.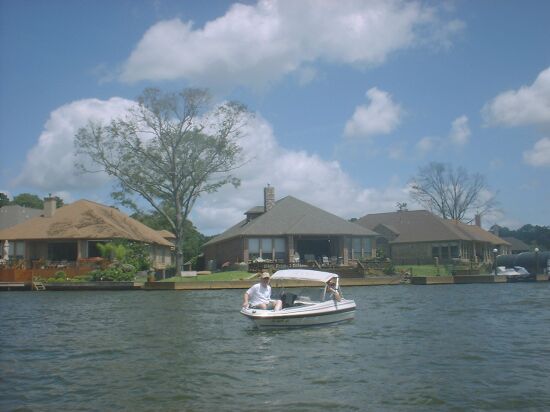 Naaa.... just kidding, that last picture was from earlier. Ray was anchored to the side for most of the race, sure is a nice committee boat with that bimini and bow seating.
back to main page