PDRacer Speed Over Distance Record by Rowing & Sailing
2-24-07 record: 1.79 mph over 11.03 miles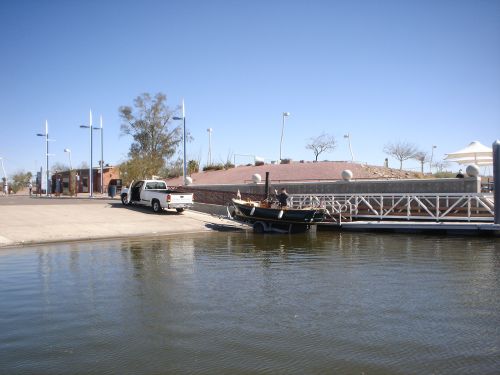 On the last trip I broke my mast sleeve so I was working on repairing that just before heading out for this trip, rather than making more secret weapons to use.
We got a late start, didn't make it down to the lake till 11am. A number of people were out on the lake including this steam powered boat. After launching, he spent almost as much time on the lake as we did. He steamed from one end to the other, and often blew his whistle at the folks fishing from the banks.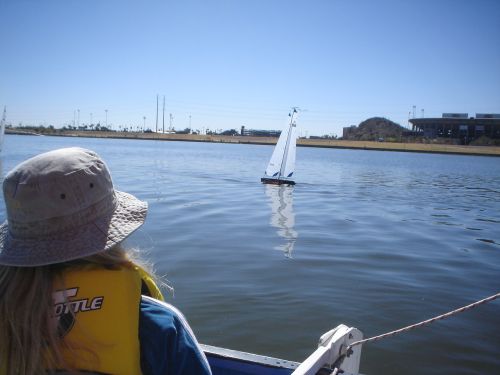 Two guys were sailing their remote controlled sailboats.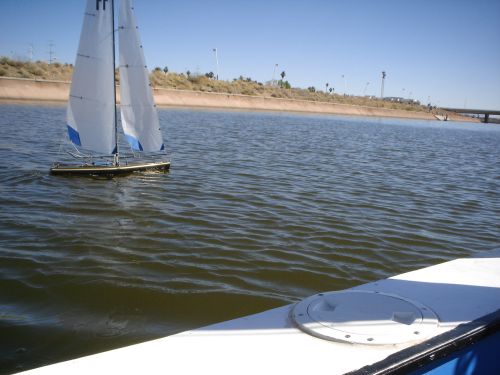 I have heard that when ever there are 2 sailboats on the water, they are always racing, whether or not both of them know it. Well, this one came up along side and raced with us for a short distance.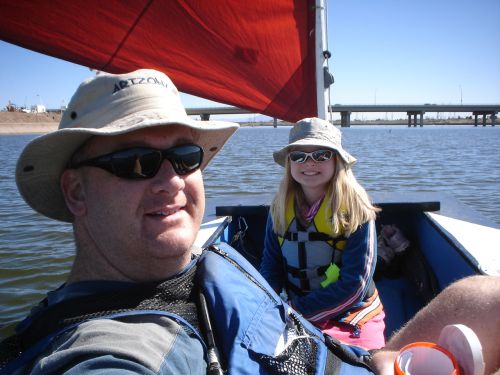 The wind was blowing out of the West off and on for most of the day, the lake runs East - West, so one direction I got a free ride, and the other direction was slow going.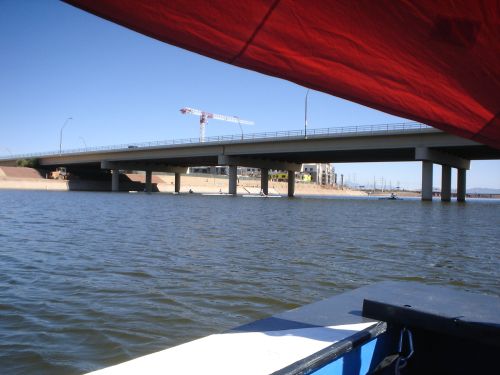 They were racing rowing shells, so we had to stay off one side of the lake.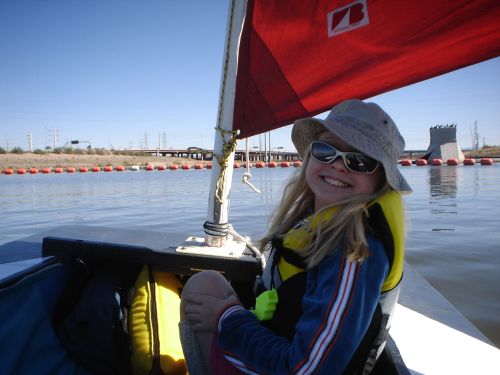 East dam barier bouys.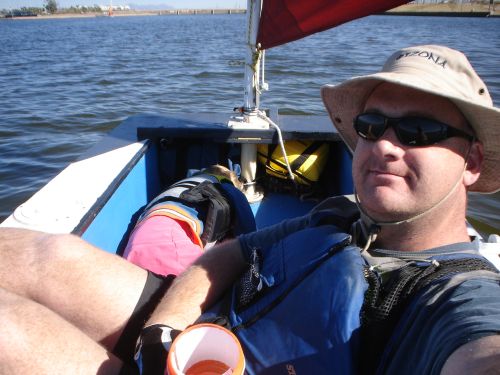 After a few laps, she took a short nap.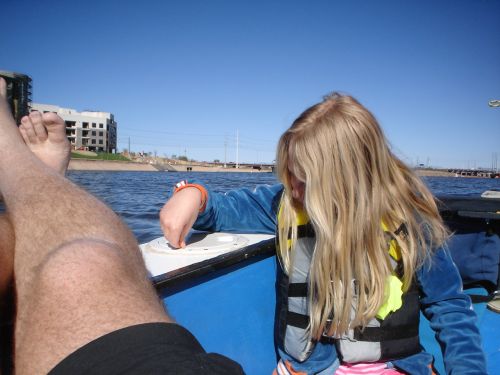 Woke up and we ate some lunch which was dry ramen noodles, crushed up in a bag & other snacks. Little bits of the ramen went everywhere. She loves to pick at stuff, and to keep her from picking the caulk off my deckplates, I gave her some ramen bits to pick at.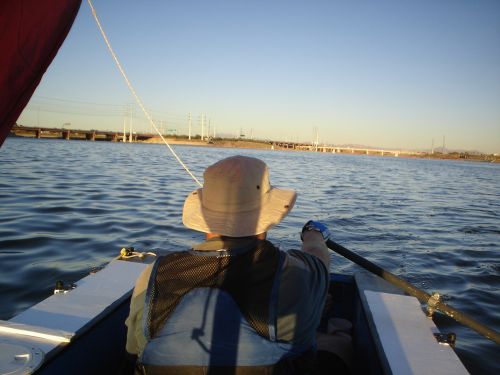 Getting late, and she was done for the day. I explained how the milage brackets work, so she wanted to keep going till we got into the 10 mile bracket.
Earlier in the day when I had more wind, I did more sailing to get back upwind, but later I tried one oar rowing in a tacking direction. It really works great !! I haul the main sheet in very tight, much more so than I normally would. Then I set a course so the wind just catches the sail enough to make the main sheet taught. Helping along with my one oar, it picks up the boat speed and seems to make the apparent wind further forward, so I can point much higher into the wind.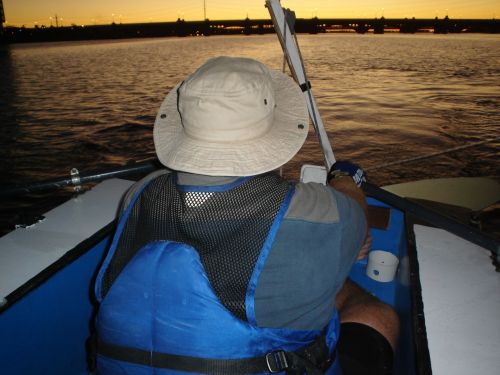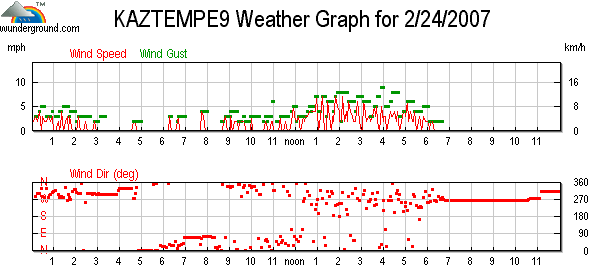 | | | | | | | |
| --- | --- | --- | --- | --- | --- | --- |
| Leg Completed | Where | Time | Minutes Per Leg | Distance | Speed | Comment |
| | Launch from TTL marina | 11:15 | 0 | 0 | 0.00 | |
| 1 | East Dam | 11:46 | 31 | 0.85 | 1.65 | some single oar rowing, but mostly sailed |
| 2 | Mill Bridge | 12:50 | 64 | 1.38 | 1.29 | mostly sailed into wind |
| 3 | East Dam | 13:24 | 34 | 1.38 | 2.44 | down wind run |
| 4 | Mill Bridge | 14:51 | 87 | 1.38 | 0.95 | took potti break |
| 5 | East Dam | 15:22 | 31 | 1.38 | 2.67 | down wind run |
| 6 | Mill Bridge | 17:09 | 107 | 1.38 | 0.77 | stop and chat with boyd |
| 7 | East Dam | 17:43 | 34 | 1.38 | 2.44 | down wind run |
| 8 | Mill Bridge | 18:28 | 45 | 1.38 | 1.84 | row - sail tacking into wind |
| 9 | Marina | 18:43 | 15 | 0.52 | 2.08 | regular rowing, no wind help |
| | | Totals | 448 | 11.03 | 1.79 | average speed for trip |