Lake Arthur Event - August 6, 2011 - Pennsylvania USA
By John Bridges

#512 "Lavender Duck" (28es 18eo 20ea 43ad 50ar)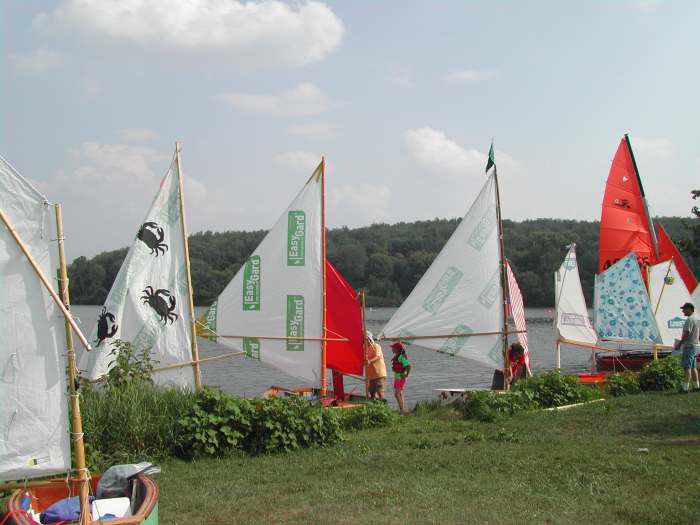 24 Puddle Ducks have been built in this area to date and as a result of public exposure at the Lake Arthur Regatta last weekend we are expecting more group builds in the near future. There is a lot of interest in making an application to hold the World Championship here next year.
Over this weekend our entries were unfortunately curtailed by weather problems (flooded basements) illness and accidents On Saturday we held a race with a "Le Mans Type start" which created a lot of interest and amusememnt with the armada from Yellow Creek Lake winning the prizes.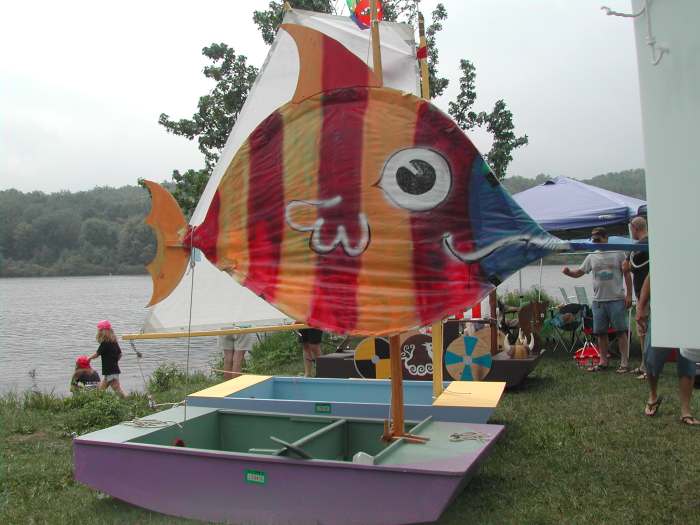 Sunday saw the Puddle Ducks casting off their normal plumage and skimming around the lake in their new apparel before parading as a group. I found that my "Fish Sail" would take me down wind, but not much else.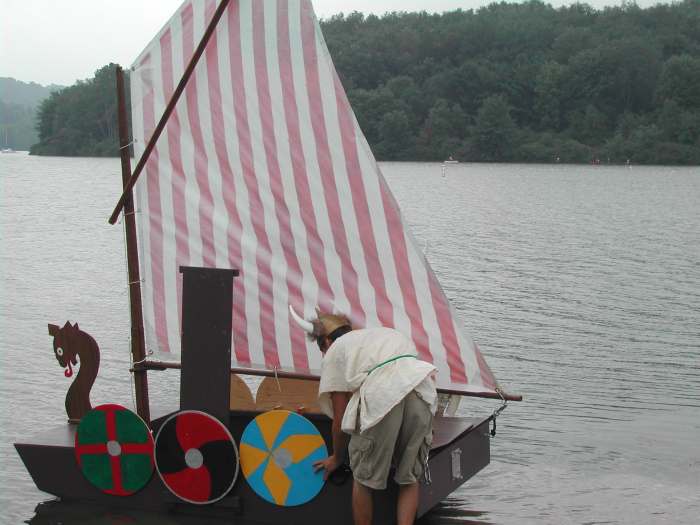 The "Viking Ship" adorned with shields and a fierce looking crew performed well under sail.